Is there anything more comfortable than a cushion? How about a stack of cushions? Lounge of Layers, by Katrin Greiling for Droog, takes comfort to the next level with a stack of cushions stitched together to form a colorful cozy sandwich for seating.
Lounge of Layers comes in two versions – with or without a backrest – so you can go for more of a sofa look or more of a bench, chaise feel. Plus, you get to choose from eight different color options. No matter what you choose, you still get the same comfy, nap-worthy design.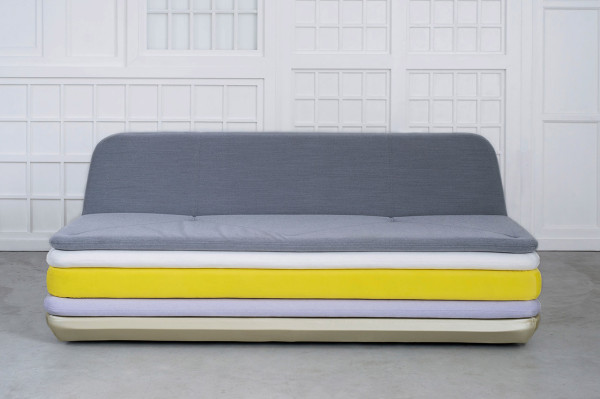 Photos by Noortje Knulst.
Check out more of our favorite nap-worthy sofas and seating for maximum relation.