Love Hultén's Desert Songs Sounds Like a Blast From the Chloroplast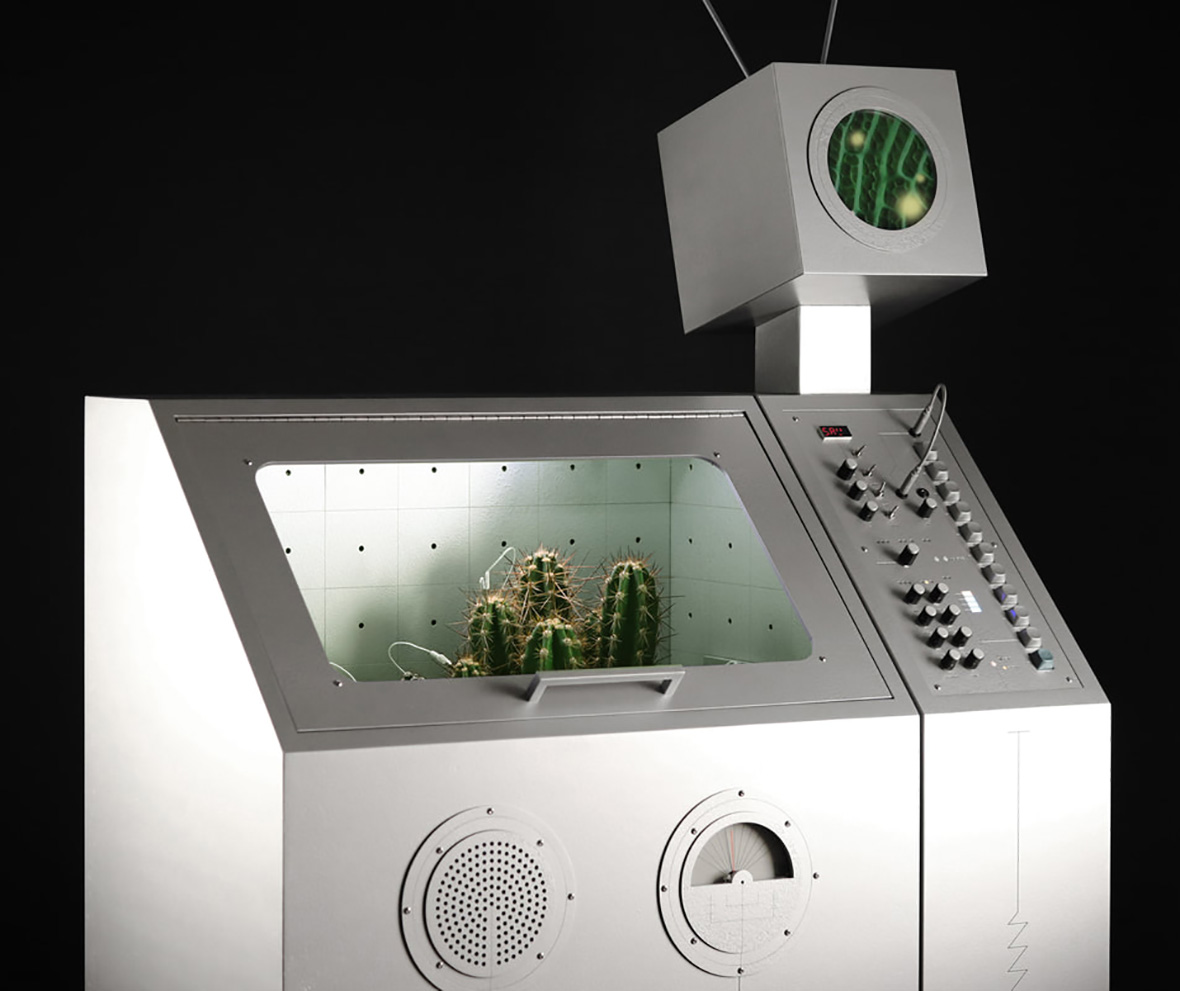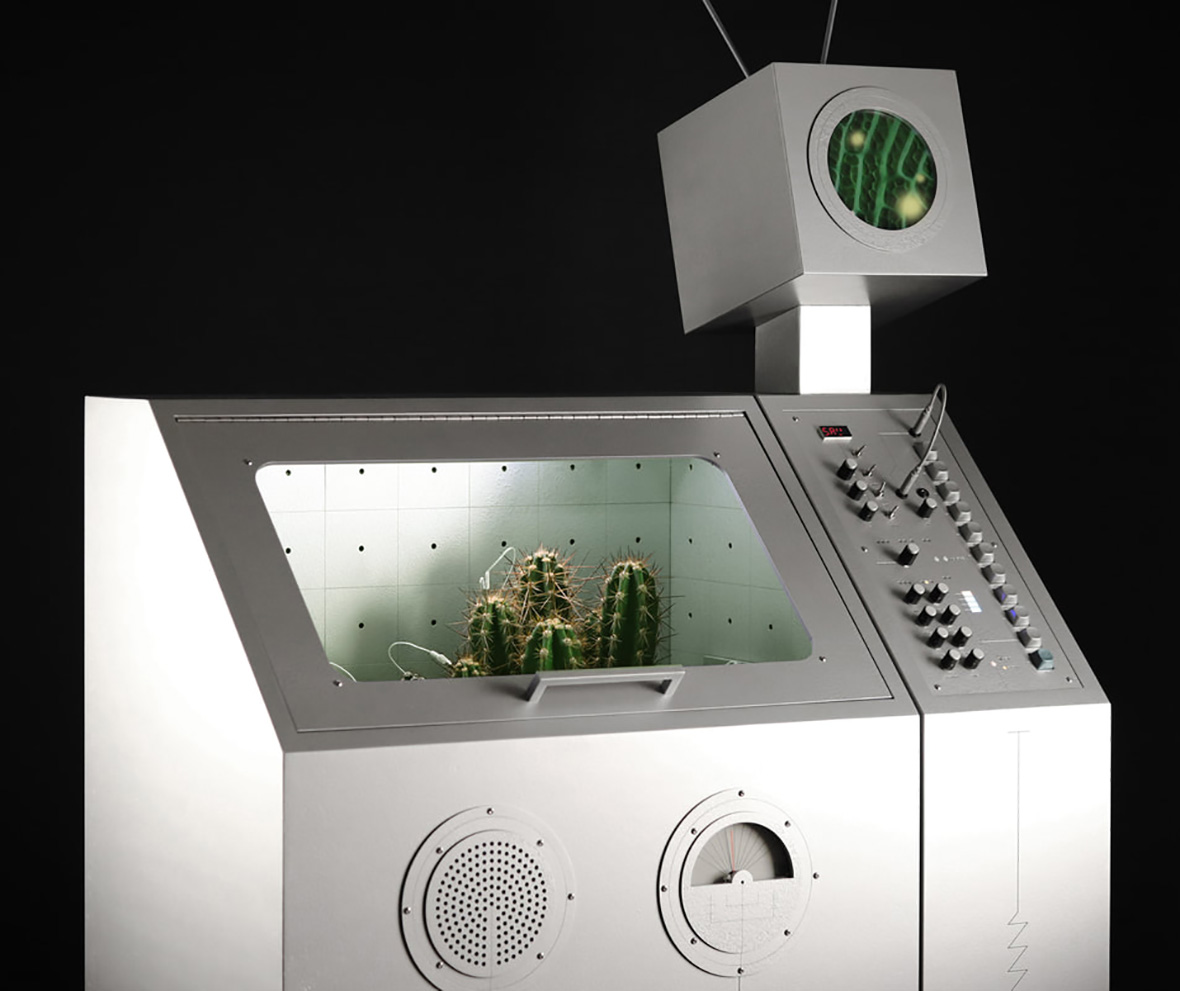 Love Hultén's Desert Songs Sounds Like a Blast From the Chloroplast
1/3 Photos
2/3 Photos
3/3 Photos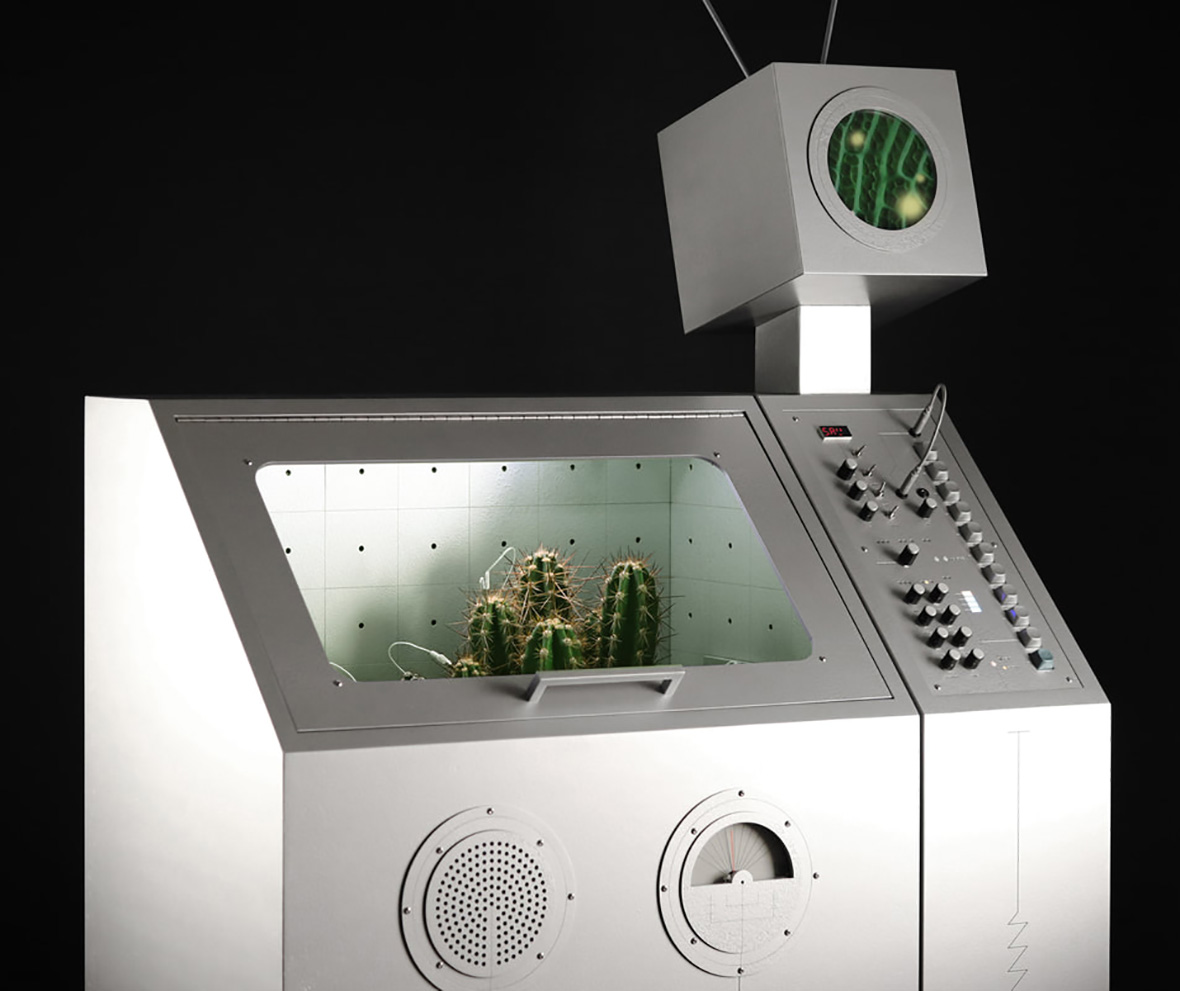 Digital device and instrumental maestro Love Hultén is back with another WTF-wondrous creation delivering equal parts delight and perplexing function. Titled Desert Songs, the enormous retro-styled console looks like a piece of imaginary bio-laboratory equipment that's pulled straight from the set of a 1960s Japanese Kaiju film or from the post-apocalyptic setting of beloved video game, Fallout. Did we mention it also plays music "composed" by plants?
Well, not really composed, but perhaps "aurally influenced" by a photosynthetic set, the audio output is produced via a small device engineered to convert biodata sourced from any connected organic material into a MIDI interface. "It's not magic and the plants are not composing," explains the prolific Swedish audiovisual artist and woodworker. "It's simply biofeedback creating true organic 'randomness' in the form of tiny changes in electrical current with the plants acting as variable resistors."
Inside the system's containment unit/terrarium to conduct performances is a collection of cacti. Chosen specifically for the plant's "very sparse and sporadic activity," the mini garden includes a few different specimens hooked up to individual probes with mutable patch points upfront. The MIDI signals themselves are sent to a connected Korg NTS-1 allowing for "simple waveshaping" before being "drenched in atmosphere" using the Microcosm from Hologram Electronics. The sounds are wonderfully atmospheric, if not a bit disconcerting.
Finally, to complete the retro lab equipment aesthetic, a custom circular mounted MIDI visualizer simulates the appearance of plant chloroplasts under observation. We recommend fiddling with the Desert Songs system accompanied with this song for full mad scientist effect.