Once upon a time when I had a bicycle (before it was stolen), I had this big monstrosity of a headlight that was difficult to take on and off. Luckily, as with everything, bike lights are shrinking in size and ease making the Lucetta the perfect option. Lucetta is a set of magnetic bike lights, designed by Pizzolorusso for Italian company Palomar, that separate into two small lights that attach to anywhere on your bike.
The set comes with a white light for the front and a red light for the rear that are turned on and off with a simple click. They're designed with super strong magnets that will stay securely in place, even on the bumpiest roads. Once you've arrive at your destination, the lights easily come off and link back together, and can be thrown in your pocket or bag.
The beam is wide so that the light reaches other vehicles on the road and you can even choose from a steady, low or fast flashing beam.
The simple minimalist design is available in white, black, or red.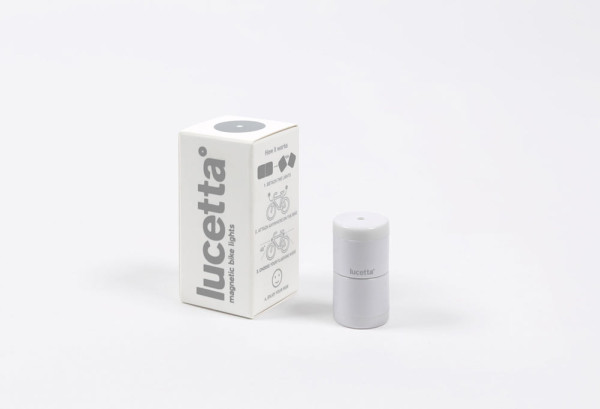 Design From Around The Web