Freshly launched at Maison&Objet, Liz is a new collection of outdoor furniture designed by Ludovica + Roberto Palomba for Expormim. The three-piece collection gives nod to the captivating beauty of Liz Taylor with its wraparound sides giving you the feeling of being embraced by her. With a 50's "flair", the tubular structure holds taut an elastic fabric which reveals moments of transparency as it stretches around you.
While Liz was inspired by the 50s, the collection rings contemporary and cozy, perfect for a fresh approach to any outdoor space. The collection comprises an armchair, sofa, and an XL sofa, with various customization options in technical fabrics, with colors like orange, poppy red, frozen brown, dark chocolate, almond tree, and deep sapphire.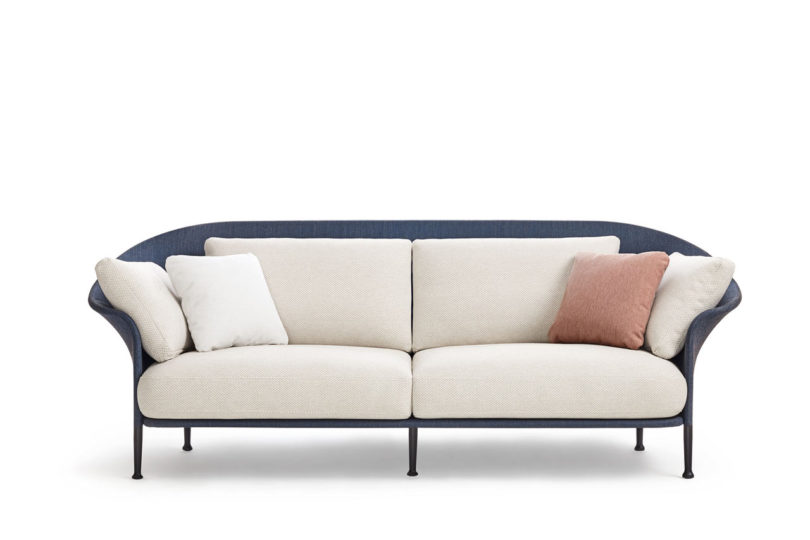 Photos by Meritxell Arjalaguer.