Lulu LaFortune: Breathing New Life Into Furniture Design
The following post is brought to you by Squarespace, an easy-to-use website builder for your personal and professional needs. You can start a free trial for a website (with no credit card required) today and use coupon code DESIGNMILK for 10% off your website when you're ready to publish. Our partners are hand picked by the Design Milk team because they represent the best in design.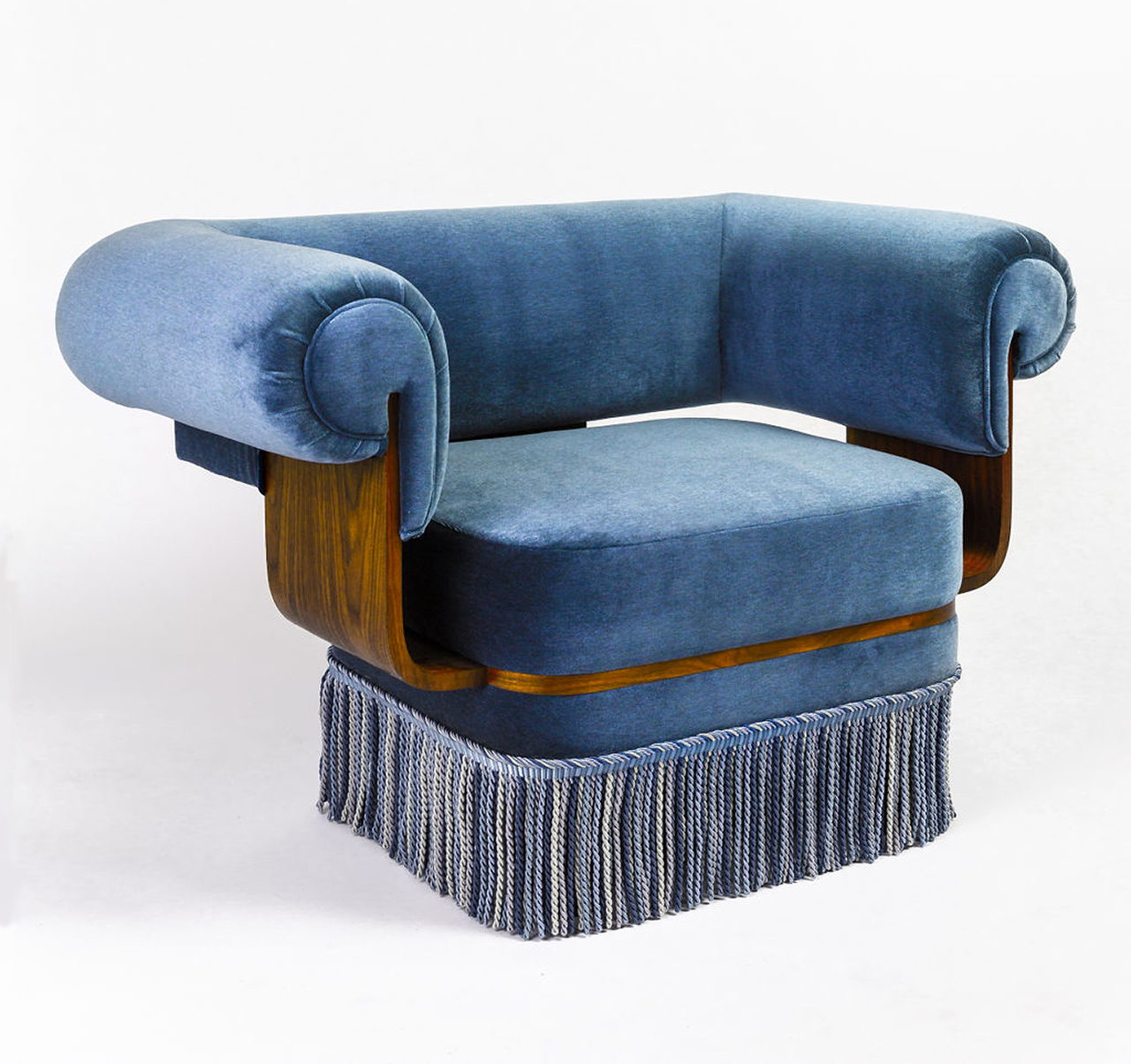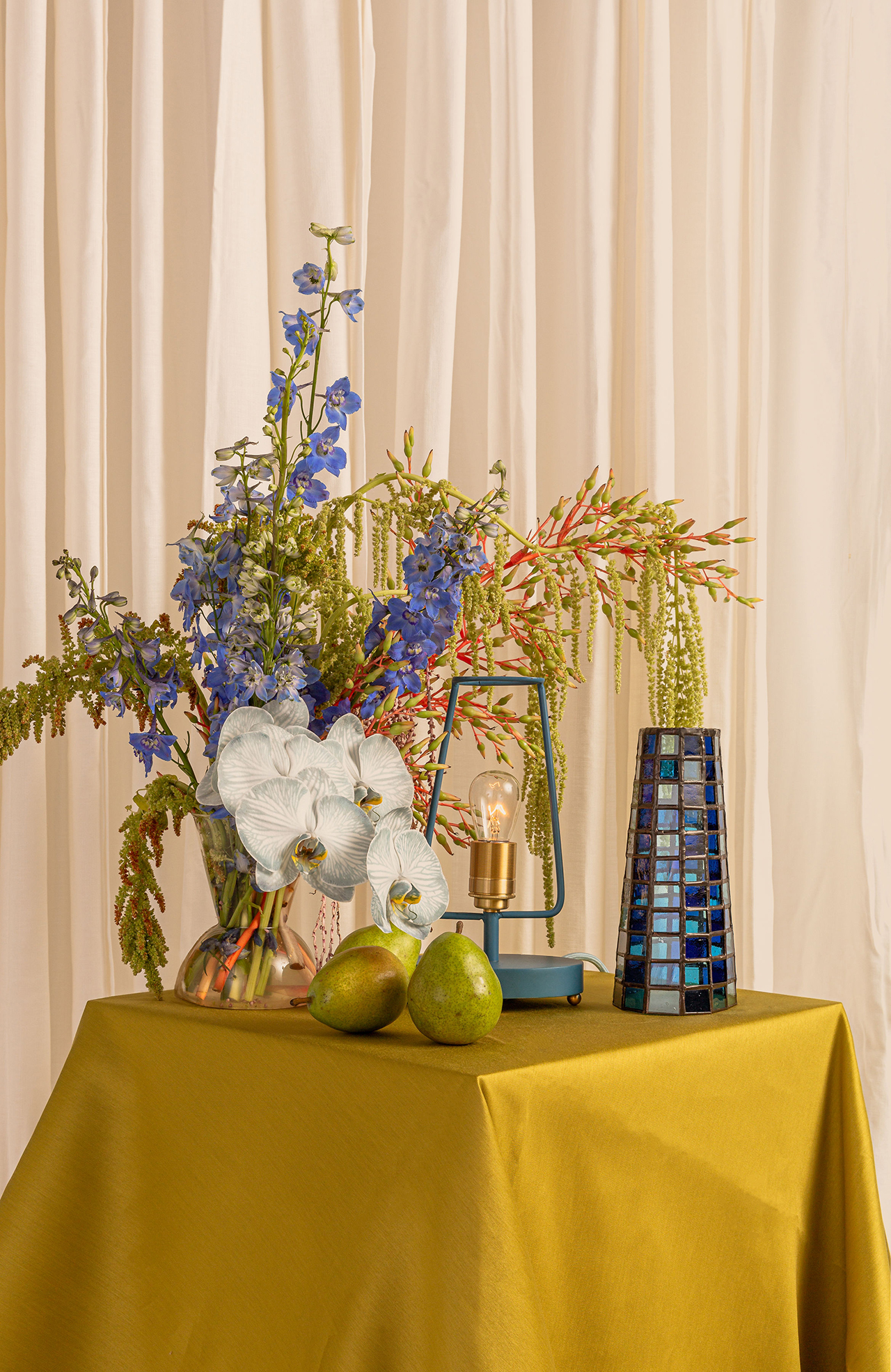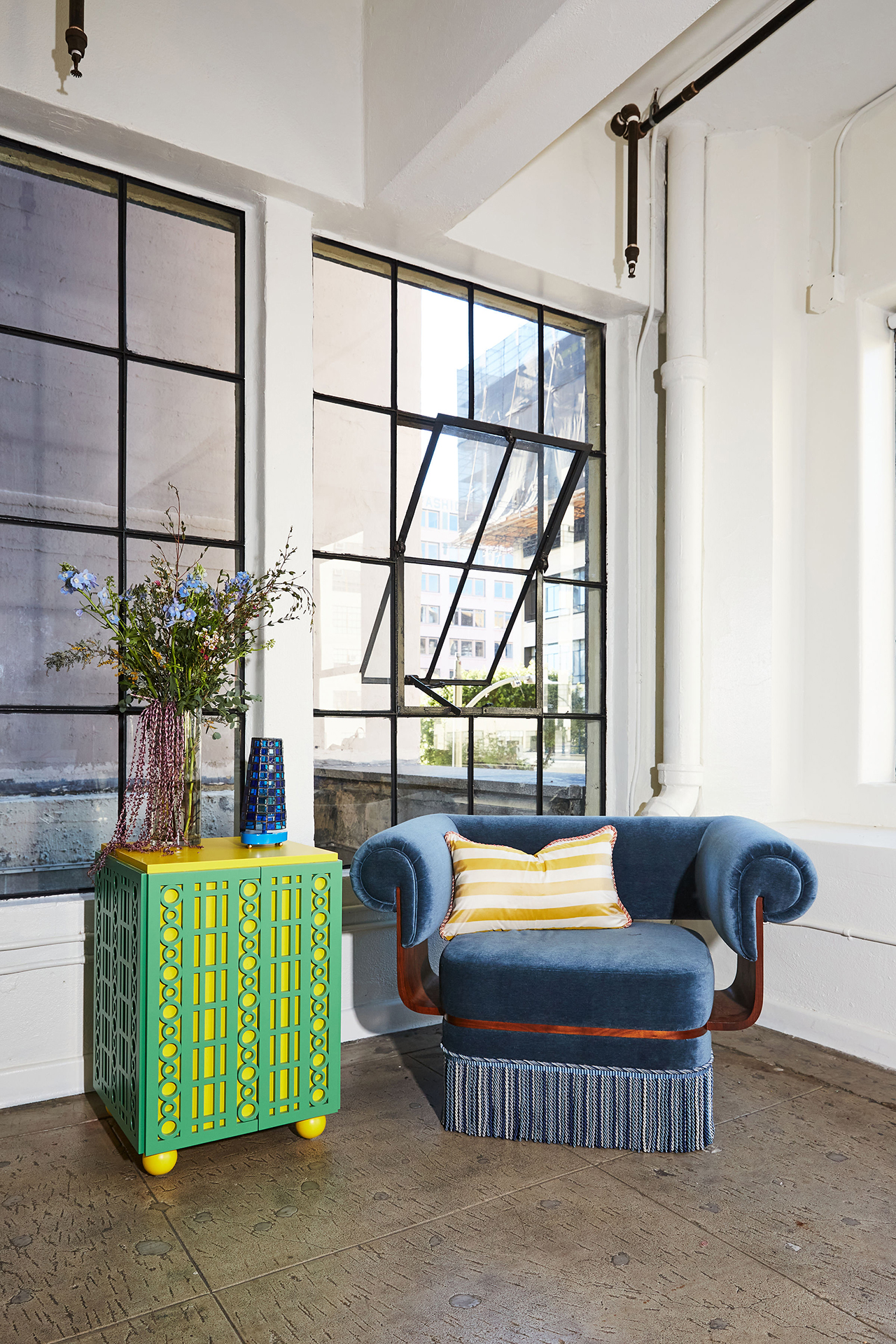 Lulu LaFortune: Breathing New Life Into Furniture Design
1/12 Photos
2/12 Photos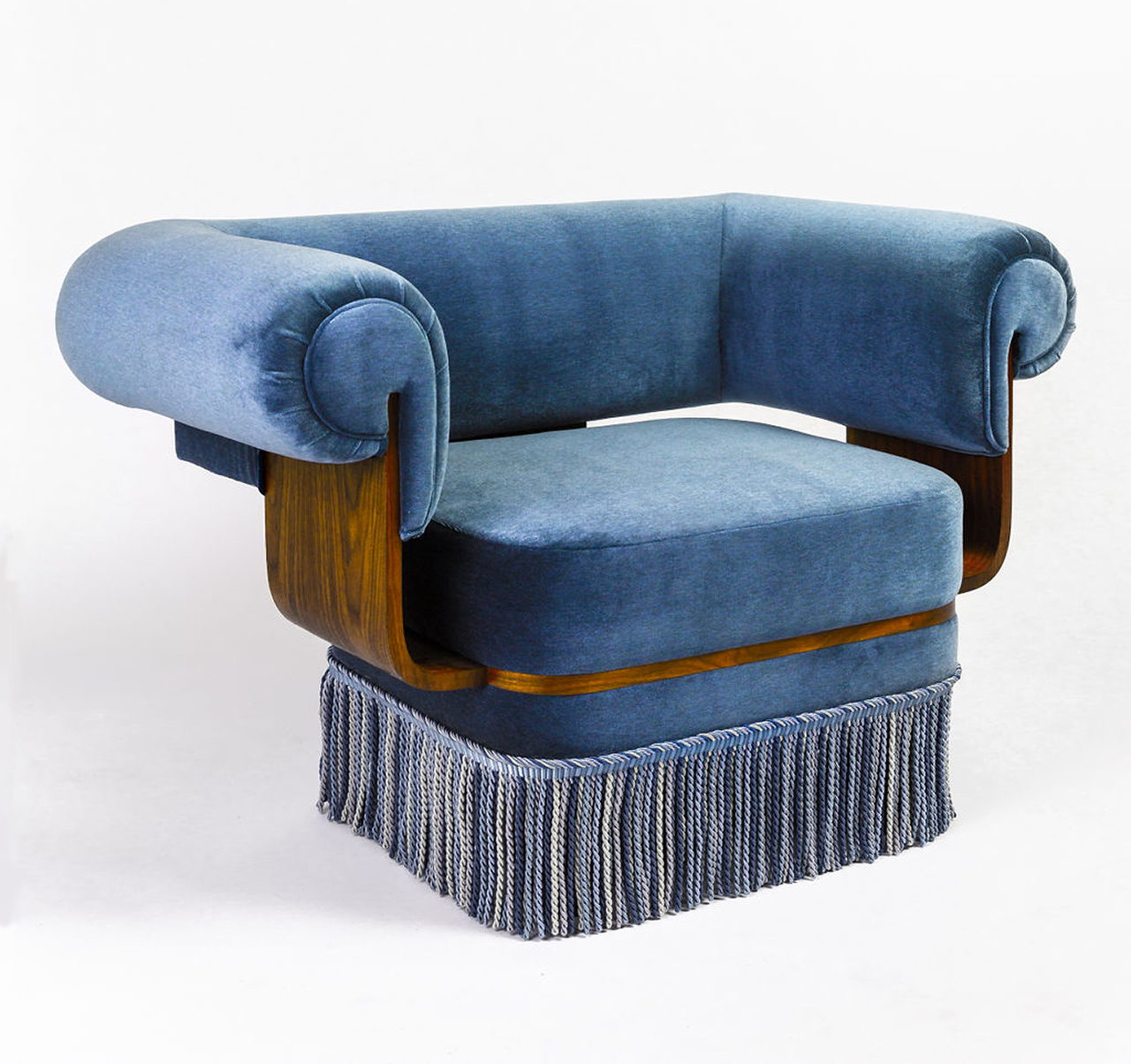 3/12 Photos
4/12 Photos
5/12 Photos
6/12 Photos
7/12 Photos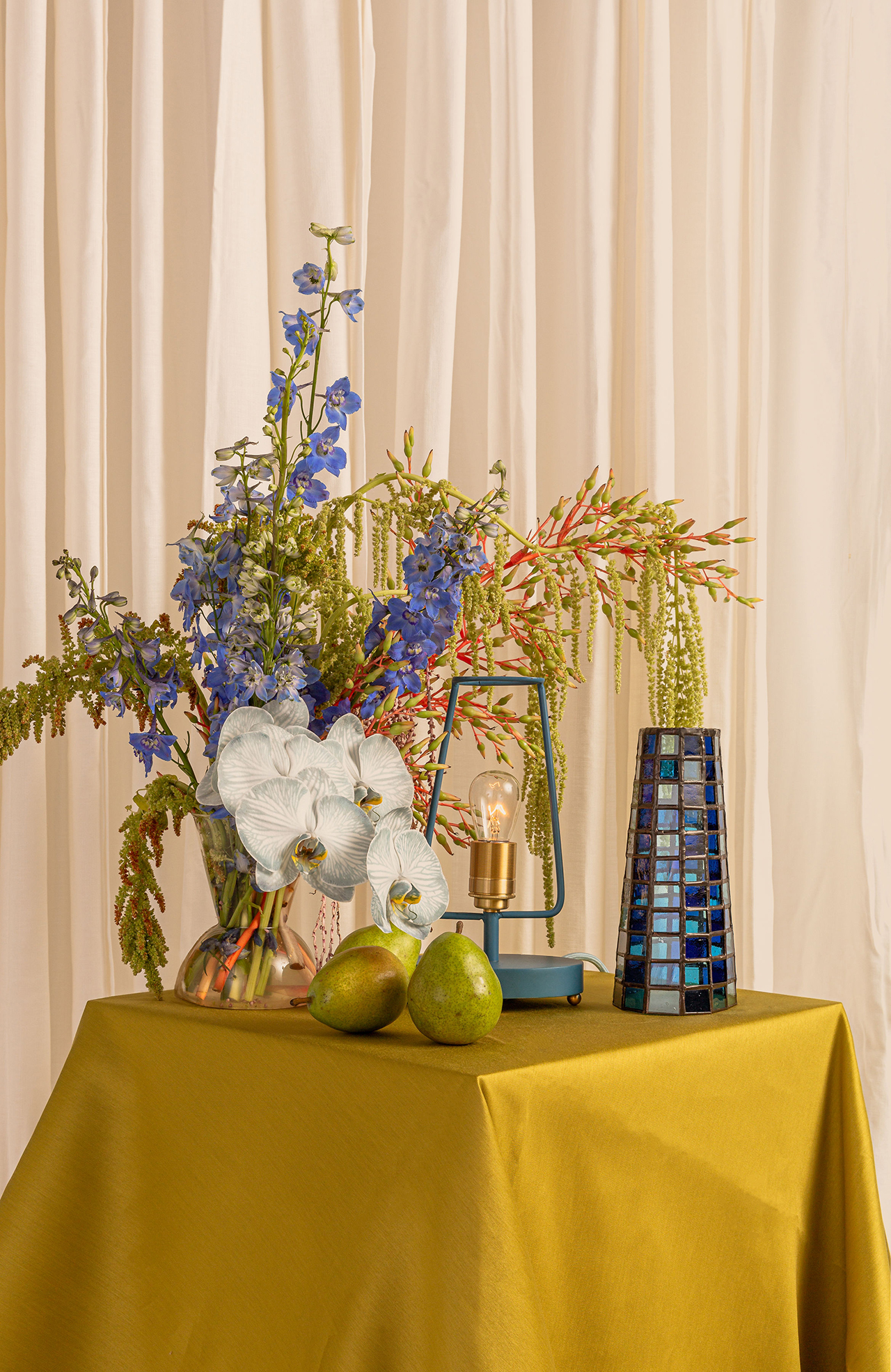 8/12 Photos
9/12 Photos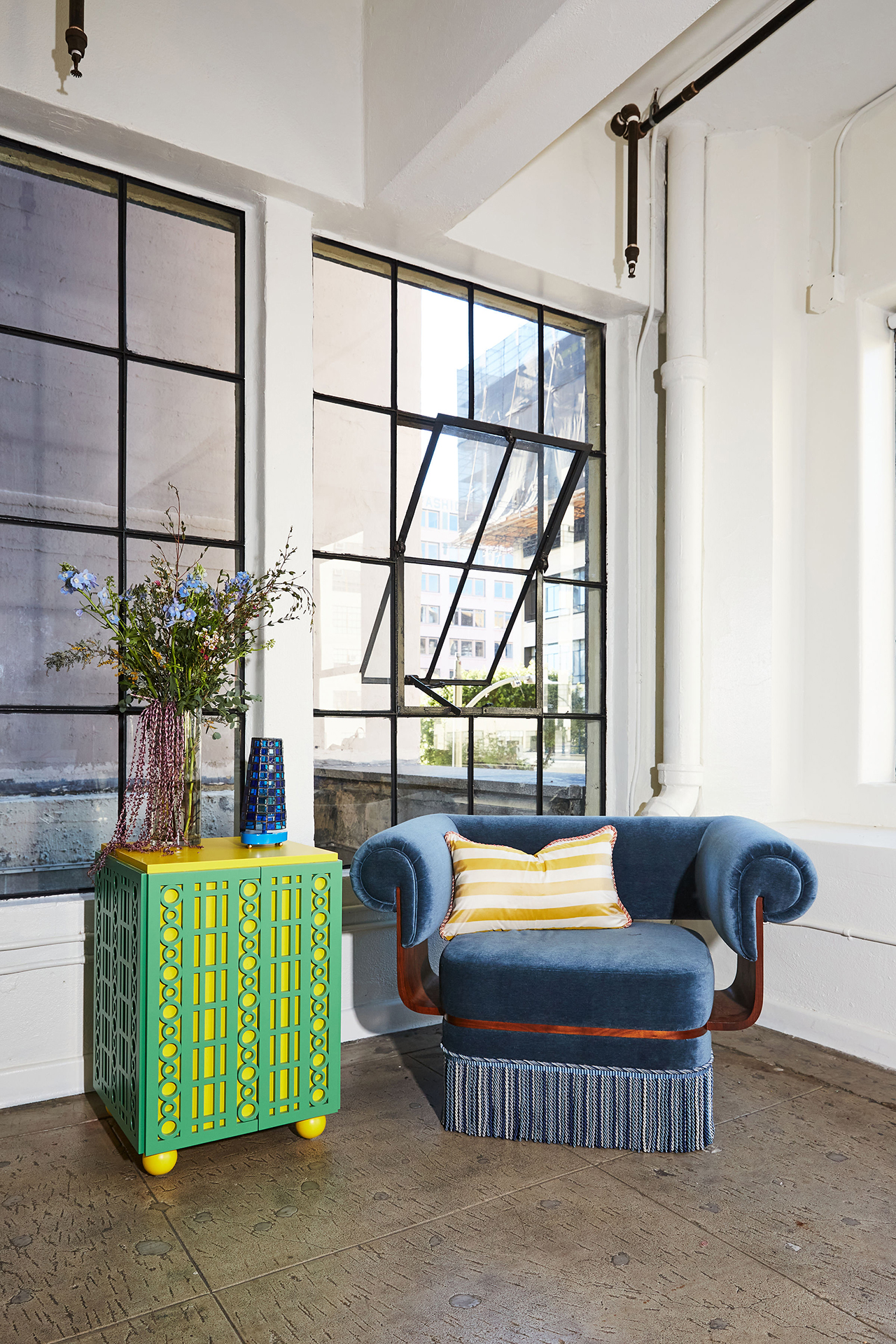 10/12 Photos
11/12 Photos
12/12 Photos
From her base in Los Angeles, designer Lulu LaFortune has worked alongside some of the biggest names in the business – like Kelly Wearstler, for whom LaFortune had sourced vintage furnishings and local artists for the Proper Hotel in Downtown LA. Then came last year's seismic shifts. Right at the start of things she was furloughed – though with the uncertainty of the moment came a sense of opportunity. "I had been designing the furniture in my head for a year at that point, but I had never thought about it coming to fruition," says LaFortune, who had majored in furniture design at the Savannah College of Art and Design. "Suddenly I had a big, blank slate in front of me for the first time in my life. The hardest part of the decision was definitely the financial aspect – I was spending my savings during an extremely uncertain time. But I constantly reminded myself that you can't let fear stop you – so I went all in."
One benefit of building her business during such an economically precarious time meant that she would be employing and collaborating with local craftsmen. "So many local craftsmen and artists remained open during the pandemic and were really in need of work. For this collection, I worked with an upholster, a woodworker, an artist who fabricates metal and a woman that specializes in stained glass," says LaFortune, who swapped in-person visits for covid-safe phone calls, texts and emails. "Working with local vendors feels like working with a neighbor – and one of them is literally my neighbor. We were talking one day about how I had just moved. We started narrowing down [my new location] to an area, then a neighborhood, and then a cross street – it turns out he lives just a few doors down. I swear LA is getting smaller and smaller."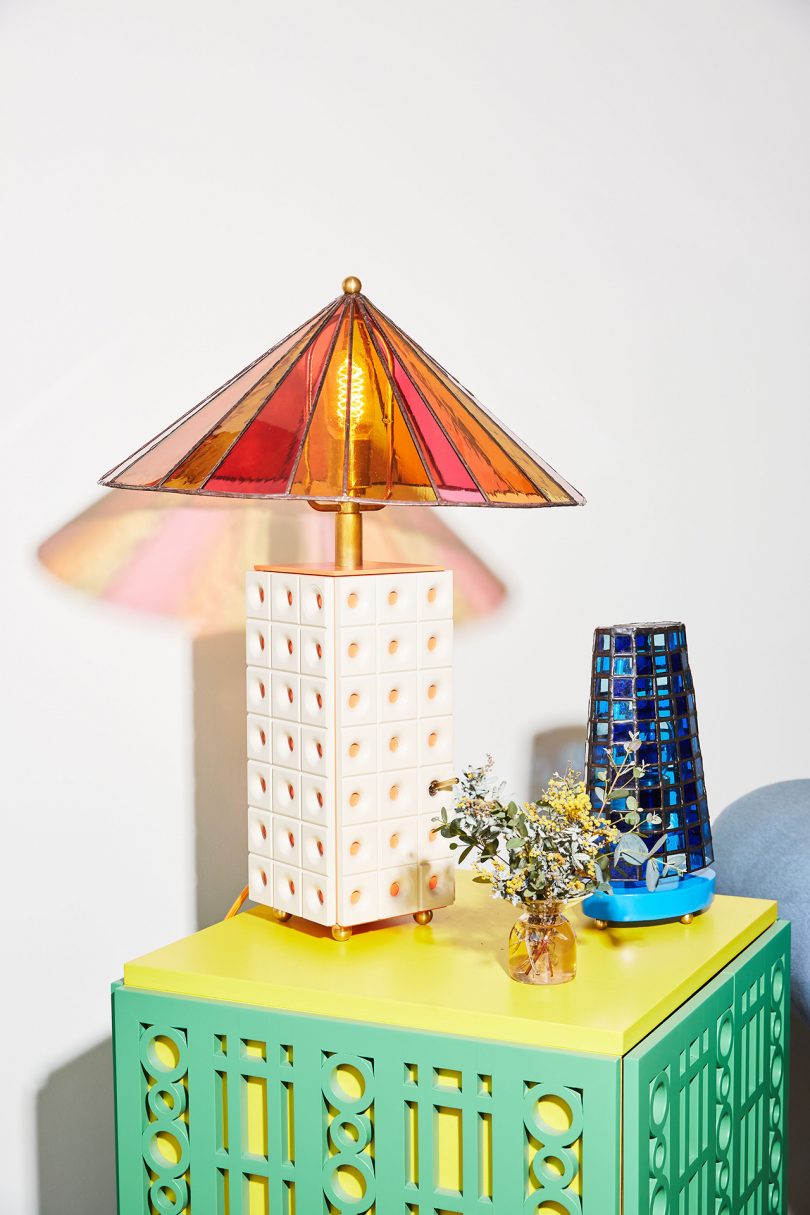 LaFortune's debut collection, she says, marries the "Arts and Crafts movement and a Parisian sensibility." The limited-edition Bayes Boudoir Lamp casts gorgeous shadows, a product of its geometric cone shade crafted from variegated squares of stained glass. LaFortune teamed up with furniture maker Mike Fair to produce the Madox Cabinet, with its distinctive lime-and-lemon color palette and intricate woodwork. Her Fall 2021 collection is now in production: "Think Grand Millennial 2.0," she says. "Think silk. Think ruffles. Think quilting. Think stained glass. Think pizzazz, gusto, oomph, zest, zing, zip."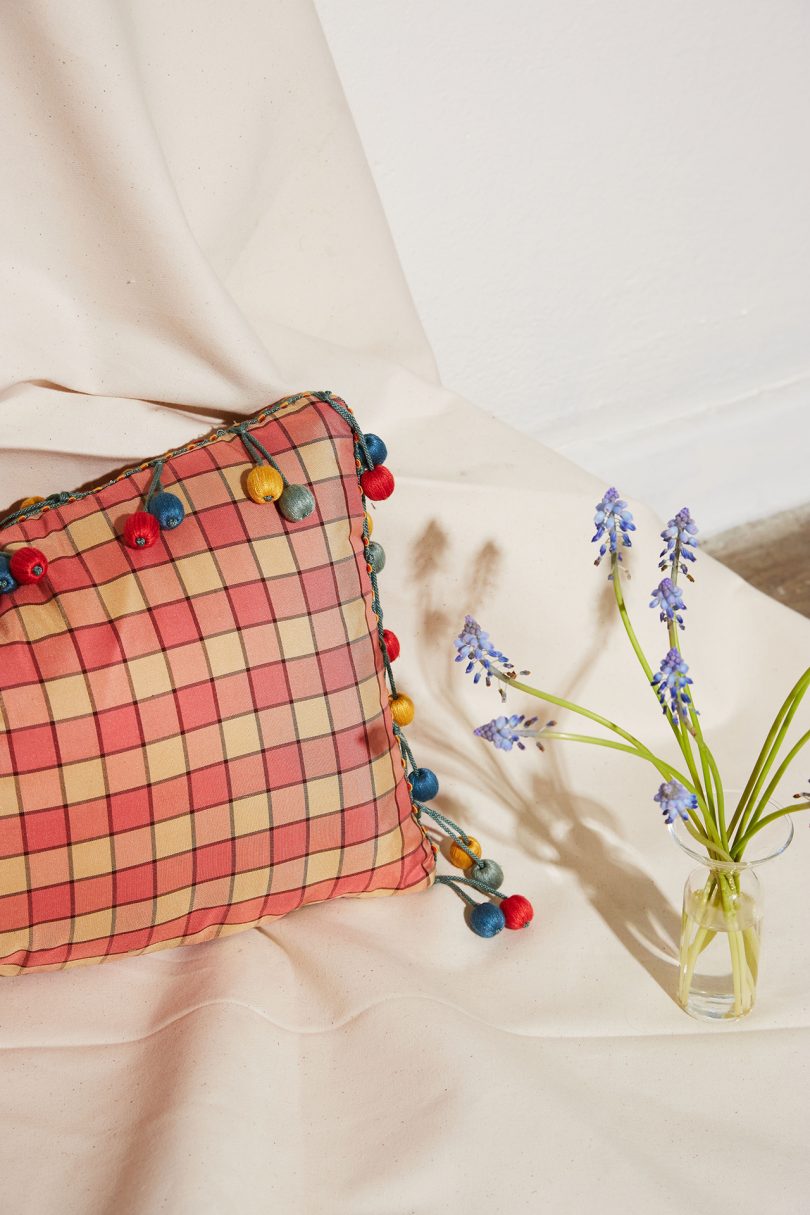 Pressed for details, LaFortune shared a bit of her guiding philosophy: "Without giving too much away, I would say that I'm diving into the world we're seeing on Instagram – the world that we're all looking for in our homes, which has more personality, more color and – well, just more," she says. "But when I say 'more,' I don't mean more stuff. Each item in a space should still have a purpose. The ultimate goal of my brand is to always produce pieces that are crafted to perfection."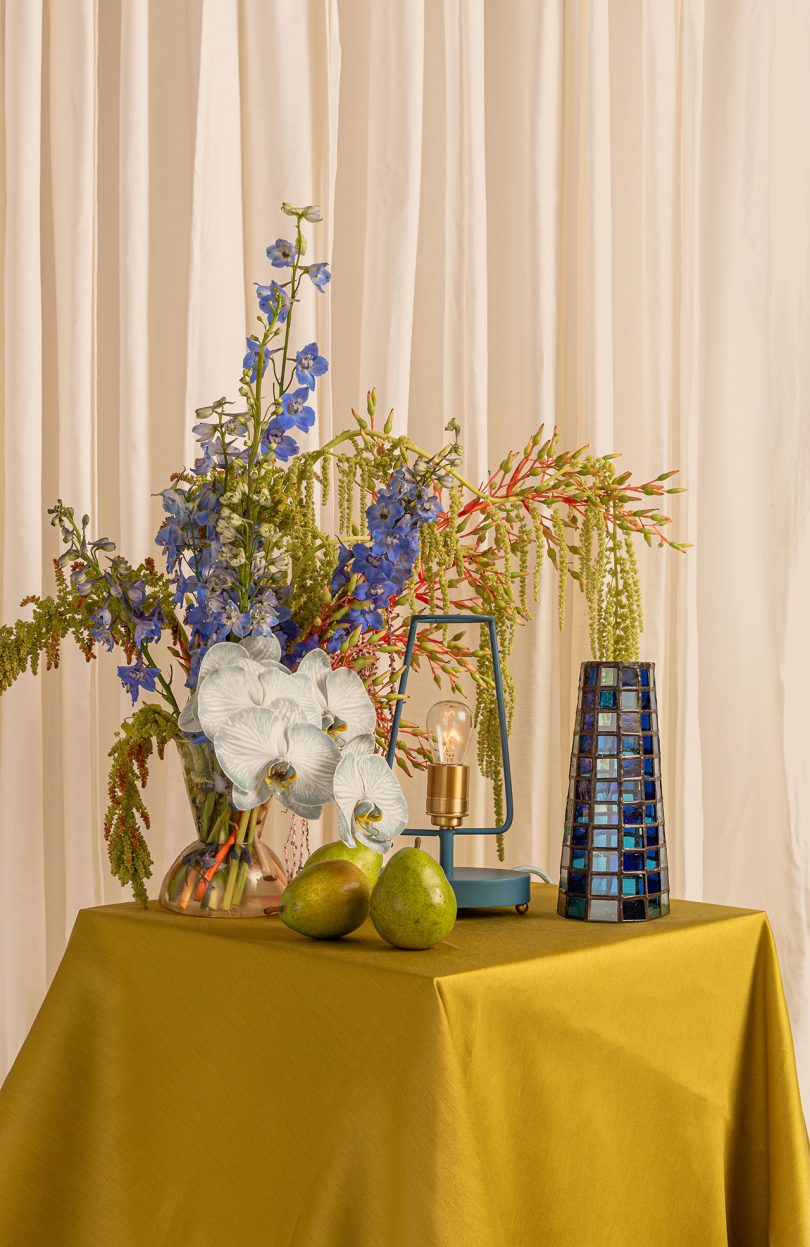 One quality that absolutely will be maintained from her debut collection to its next iteration is its wild, super-saturated color palette, influenced in some ways by her love of fashion. "I love seeing how patterns and materials come together on a person, and I always try to recreate how it might be reflected in a chair, or how the cut of a ball gown might be translated to a slipcover," LaFortune says. "After I launched, I received so much positive feedback, which really emphasized the huge gap in the market for colorful furniture."
Squarespace has been an incredible platform for launching this collection.
LaFortune is also dedicated to Squarespace."I recently downloaded the app, so I can make tweaks to pages and check analytics from wherever I am. I'm obsessed with analytics – it's amazing to be able to see where in the world traction is coming from, and also what products are getting the most attention. I get notifications if a certain product is getting above average traction, and that just makes my day better," LaFortune says. Beyond the analytics, she has also been exploring the creative and marketing possibilities of Squarespace's integrated newsletter tools. "I've started a bi-monthly newsletter as a way to connect with customers and subscribers," she says. "I share production stories, insights into my design process and really just anything else that's fun." For more stories from LaFortune's studio and to stay up to date on her latest releases, sign up to receive her newsletter at the bottom of her site.
If you're ready to share your own vision or brand with the world, take the first step today with your very own website with Squarespace. Start your free two week trial (no credit card required!) and use coupon code DESIGNMILK when you're ready to get 10% off.
Diana Ostrom, who has written for Wallpaper, Interior Design, ID, The Wall Street Journal, and other outlets, is also the author of Faraway Places, a newsletter about travel.