Prepd hopes to take an important part of our everyday and reinvent it to make it easier, resulting in long term changes in habits and physical health. While many of us try to bring lunch to work everyday, reality is that often we don't have the time or patience to prep and pack it, and end up eating expensive, and oftentimes, not as healthy food.
Enter the Prepd Pack. Not only is it a physical lunchbox, it also has a companion app that helps you streamline the entire "pack your lunch" process. The Prepd case is kind of like a bento box, featuring magnetic cutlery, a placemat, and food safe, modular containers that can be frozen or microwaved. Of course, they're all spill-proof as well. Accessories include a neoprene sleeve add-on, carrying strap, and nesting cool packs. It helps that the design of the lunchbox strays from traditional bags and boxes, featuring a simple shape and neutral palette.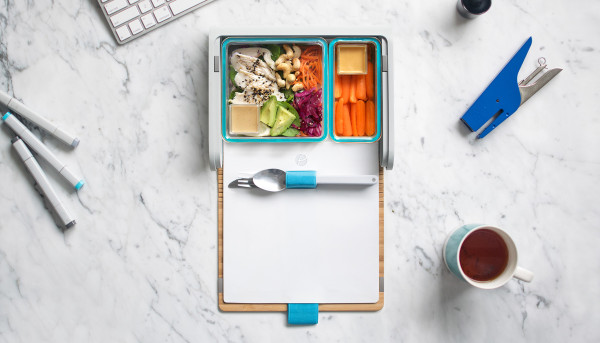 The companion Prepd App is both a recipe and nutrition app in one. It has dozens of easy recipes designed by nutritionists and chefs that can be prepared in bulk and in advance. Based on these recipes, the Prepd App will know exactly how much you've consumed to give you feedback about diet, and it is integrated with Health Kit. Moreover, it customizes shopping lists to reduce food waste by telling you how much and what to purchase. You can back Prepd here on Indiegogo.

Design From Around The Web