Helsinki-based designer Erkko Aarti came up with a way to beat the long, dark months that last throughout the winter in Finland. It's called LYHTY and I spotted it at this year's Habitare. It's a tent-like space that can be placed in public spaces or even somewhere in your house. The structure has light built into the frame to make the inside (and the outside) glow.
The cozy interior is bright and the perfect spot to beat that wintertime blues people tend to get. It's kind of like a fabric-covered igloo – you know, one that lights up and all.
"Lyhty", which means lantern, has a frame made from steel pipes welded together. The fabric shell is such that you can see the pipes running underneath the surface, which gives the structure more of its geometric qualities.
This looks like another addition for places to achieve maximum relaxation, yes?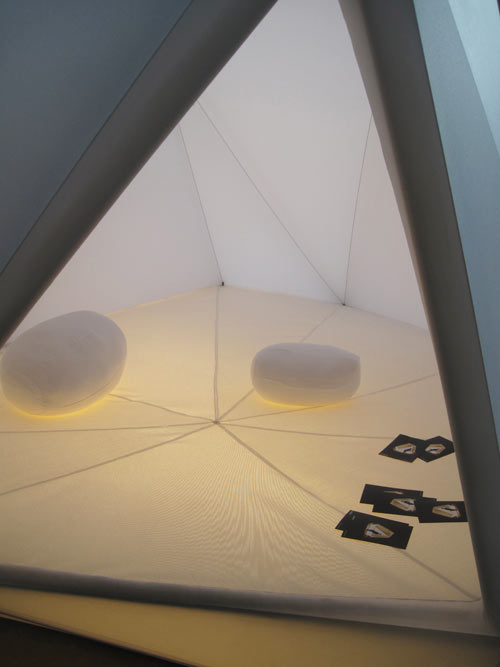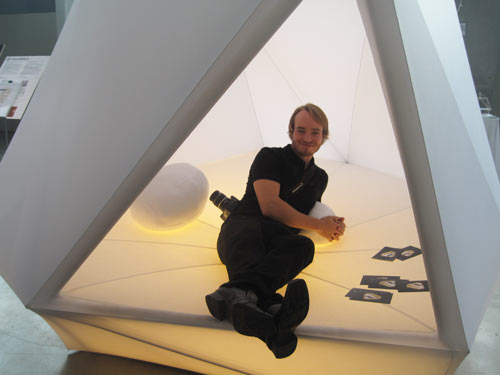 The designer himself!
Below photos courtesy of Erkko Aarti:
Design Milk's trip to Helsinki Design Week was provided by the Ministry for Foreign Affairs of Finland.