The ride share economy just took a whole new detour. The newly unveiled Lynk & Co. 01 was unveiled by an all-new carmaker with a notably non-auto brand sounding name with intentions of following the map of how and when we drive.
Designed and engineered in Sweden – Volvo's Chinese owners Geely are behind this venture – the Volvo-engineered crossover shares some instantly recognizable semblance to its parentage from the outside (alongside an undeniable Porsche SUV inspired visage).
But Lynk & Co.'s aim isn't necessarily focused on the traditional selling points of just design and features normally associated with cars; the brand's goals are to carve a niche in the burgeoning market of automobiles designed to be shared: the car has a share button, enabling the driver to generate rental income.
Obviously aimed at urban and suburban dwellers who might not always need their car throughout the day, the Lynk & Co. 01 is accessible via mobile app where users (aka drivers) can control, monitor and share their car from their smartphone… or from their car, if you're a traditionalist.
The same in-car screen controls offer passengers access to numerous sensors developed by both the manufacturer and invited third party developers designed to "personalize, enrich and expand the automobile experience". In theory this could mirror the smartphone experience onto the 01's central 10.1″ screen, which is also designed to work with Apple CarPlay, Mirror Link, and Android Auto.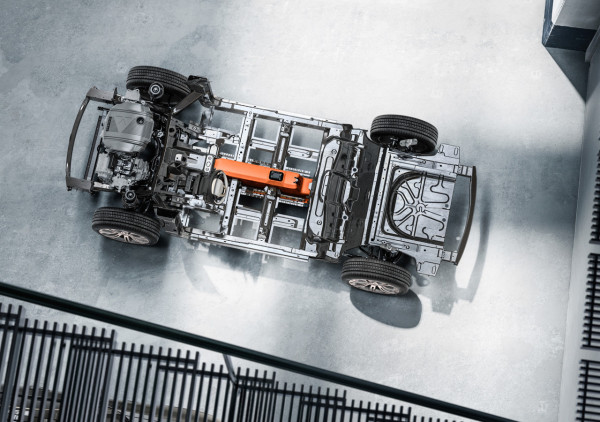 Volvo's DNA is apparent in the Lynk & Co. 01's Compact Modular Architecture, which gives the new vehicle a proven and solid foundation. Plans for expanding the hybrid or plug-in hybrid powertrain variants to fully electrified powertrains are outlined as eventualities, but no specific dates are yet available.
Following Tesla's lead, Lynk & Co. will be sold online or in-store at the brand's own showrooms at non-negotiable, fixed prices consistent at all locations. Lynk & Co. will also make this and future models available via leasing, through a subscription plan, and via sharing. And like that brand new iPhone, the 01 is delivered directly to the door of a purchaser, a promised transaction which hints of a near future when buying a new car will be easier than ever.

Design From Around The Web