Remotely located in Arkansas' Ozark Mountains, the Thorncrown Chapel's design has truly stood the test of time. This June marks the chapel's 35th anniversary and for that occasion they brought in a photographer to document it throughout the seasons of 2014-15.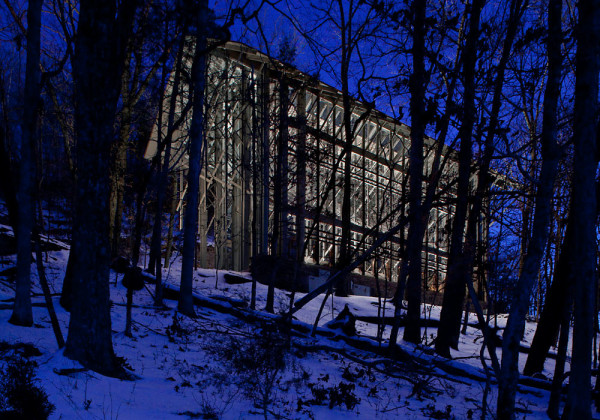 E. Fay Jones, a protégé of Frank Lloyd Wright, designed the wooden structure within a woodland sanctuary where it blends perfectly with its environment. The simple design features 425 windows that span over 6,000 square feet of glass, letting visitors feel like they are outside amongst the trees. Sitting atop over 100 tons of native stone and colored flagstone, Thorncrown rises up 48 feet above the ground.
While a majority of the chapel is made from only organic materials, some steel was used to form a diamond shaped pattern in the trusses.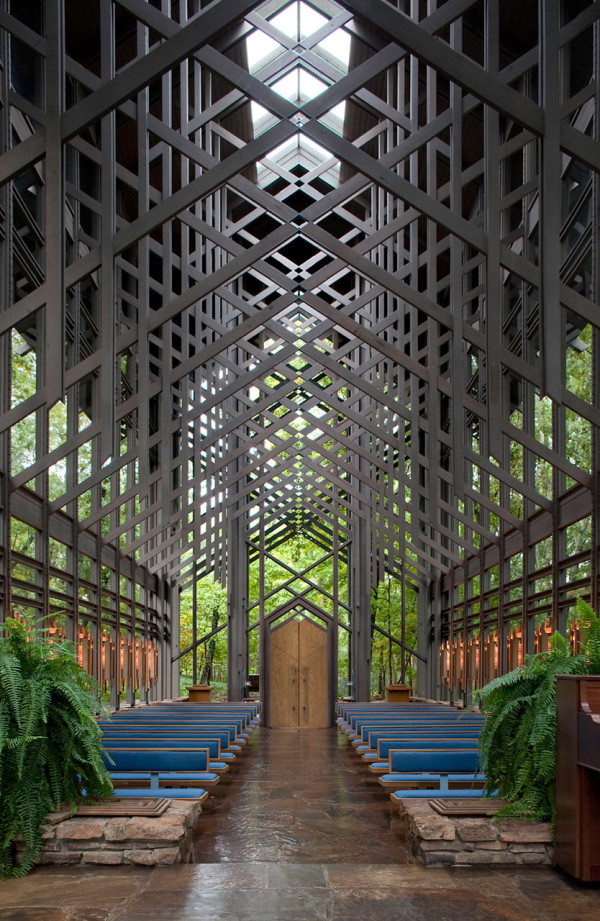 Wanting to preserve the land, Jones only allowed building materials that two men could carry through the woods. Larger elements, like the trusses, were assembled on site.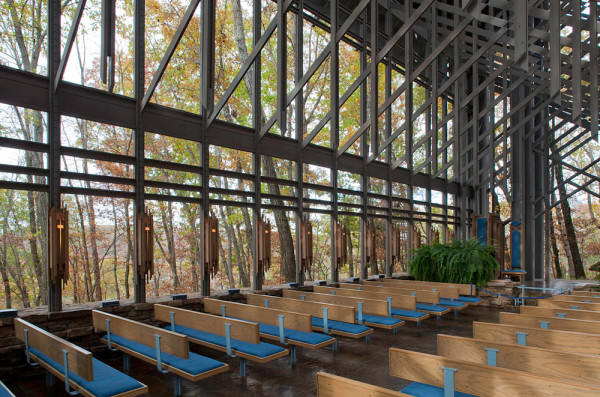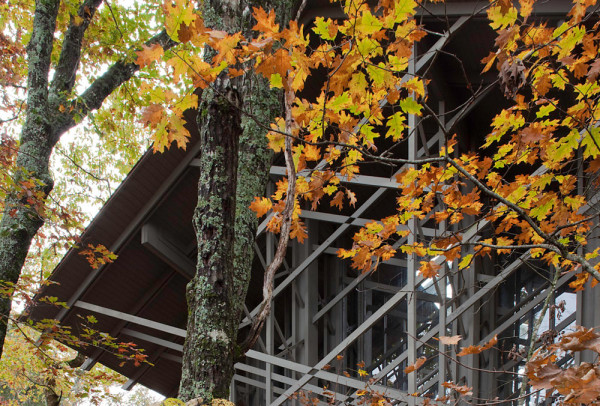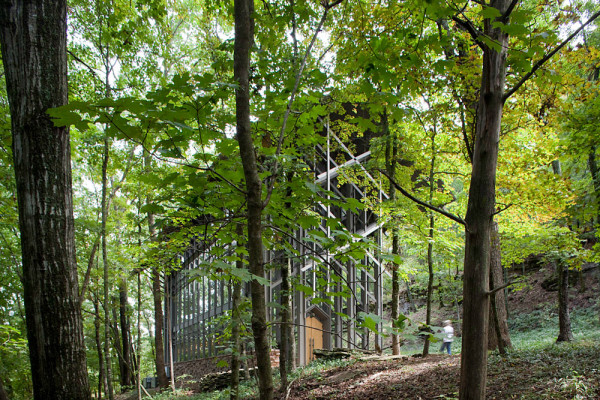 Photos by Randall Connaughton.