Picture the Venetian countryside and the rustic nature of Prosecco vineyards. That's the backdrop for contemporary jewelry brand Maison 203. Maison 203 designs and manufactures 3D-printed jewelry using digital artistry and hand-dyeing techniques, and the result is really stunning.
The brand got its start back in 2011 when co-founders Orlando Fernandez Flores and Lucia De Conti met and brought together their multicultural backgrounds to bring a new perspective to design. Their work is conceptual while still being decorative — all brought to life through technology.
All the pieces are designed to show off a strong aesthetic and make an instant statement. Some of our favorite examples of this are the Loft Bracelet, the Leia ll Earrings, and the Perle C3 Necklace. Each draws your eyes to them and displays a creative look that we haven't seen before.
The jewelry and accessories are inspired by everything from geometry and nature to architecture, and this variety leads to the expansive shapes in the collection that range from elegant to minimalist. And, thanks to the 3D printing, the pieces are light and flexible, making them easy and comfortable to wear — all day long.
Maison 203 collaborates with various designers when it comes to creating their collections. We love this because it allows these artists to experiment creatively and technically to make jewelry and accessories that we find ourselves excited to wear.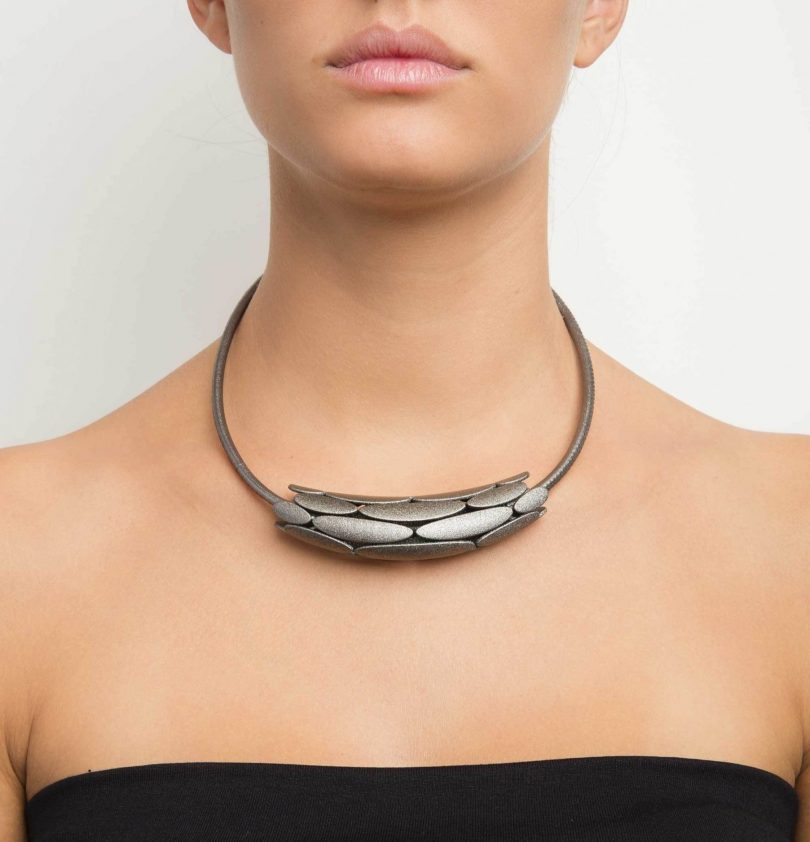 >>> To shop the entire 3D-printed jewelry collection from Maison 203, visit the Design Milk Shop here! <<<
Through September, we are donating 1% of the Design Milk Shop sales to The NAACP Legal Defense and Educational Fund. Click here to read the Design Milk Mission for our commitment to donations, diversity, equity, + anti-racism action.