Paris-based Christian Pottgiesser architecturespossibles designed Maison L as an extension of an 18th-century residence just outside the city's center. Nestled on grounds with mature trees and lush greenery as far as the eyes can see, the residence is built almost as if it's a small town.
Composed of five tower-like, concrete structures that are situated such to make the most of the views. Each tower holds a bedroom, bathroom, dressing room, and storage space and they are connected by the shared living spaces underneath.
The volumes create natural ventilation due to them being vertically built.
The towers are surrounded by nature, each opening up to the landscape.
Skylights are built into the ceilings of the living spaces below to keep the cavernous rooms bright.
The family spaces are full of irregular geometry everywhere you look, making each space more intriguing to look at. It makes you want to keep looking to see what's behind the next bend.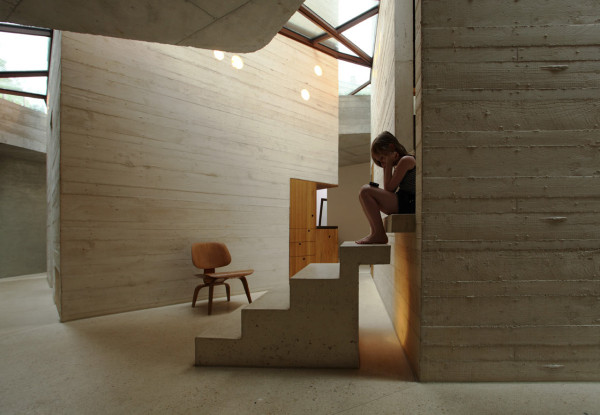 Photos by George Dupin, Pascale Thomas, and CPAP.

Design From Around The Web