In the High House, one of these things is not like the other – the front and the back of the house, that is. This Fitzroy North, Melbourne, Australia home went through a major renovation by Dan Gayfer Design who tailored the house for a young family. The front of the house fits in with the surrounding homes in the neighborhood, while the back alludes to the modern interior.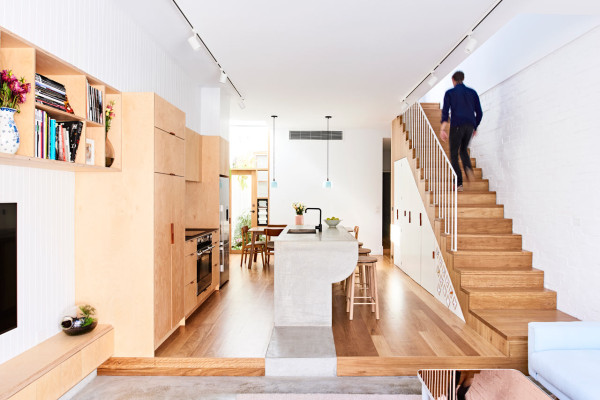 The lot spans only five meters (or approx. 16 feet) wide and the homeowners didn't want to compromise on space and functionality just for an inner city location. To encourage interaction, ledges, steps, lounges, and benches were built for people to sit as a way to encourage conversation and activities.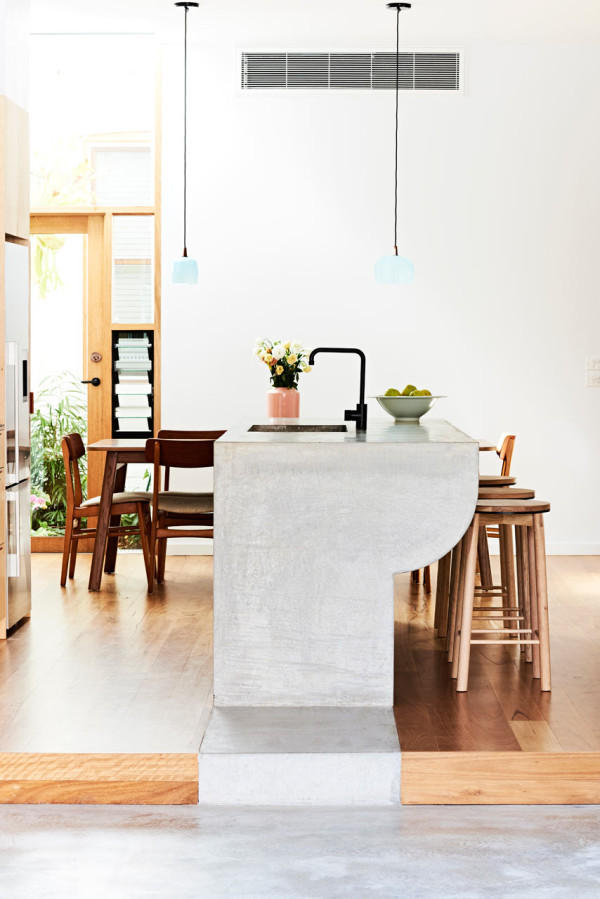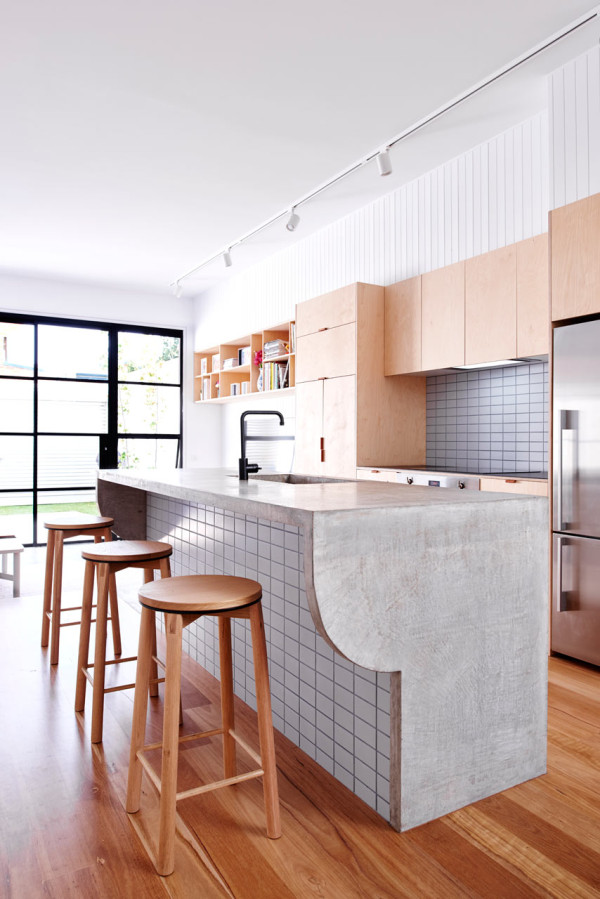 Careful attention was paid to space, layout, and lighting to help promote functionality and to give the illusion of more space.
Tall ceilings on both floors, as well as strategically placed windows, doors, and skylights keep the interior light and airy.
Indoor living spaces and outdoor areas were integrated with sliding glass doors, essentially increasing the square footage.
Photos by Dean Bradley.