AR Design Studio took a historic, unused, and dilapidated stable in Headbourne Worthy, UK, and renovated it into a modern and minimalist three-bedroom home called Manor House Stables, all while keeping its original character intact.
Once home to a retired champion racehorse in the 1940s, the stables had fallen into a state of ruin as it sat vacant. Luckily when the main house on the property was being refurbished, the stables were discovered and AR Design Studio took on the challenge to bring a little love to this countryside structure.
While keeping with the original equine charm, modern elements were brought in to make it work for a family. Using the original layout allowed for many of the existing interior wood walls to remain, giving a cohesive feel throughout.
I love the look of the worn wood with its history showing through, juxtaposed with the clean white walls and light-colored, polished concrete floors.
The kitchen fits into an individual stable and remains open to the dining room
The old horse troughs were converted into sinks in the bathrooms!
Before: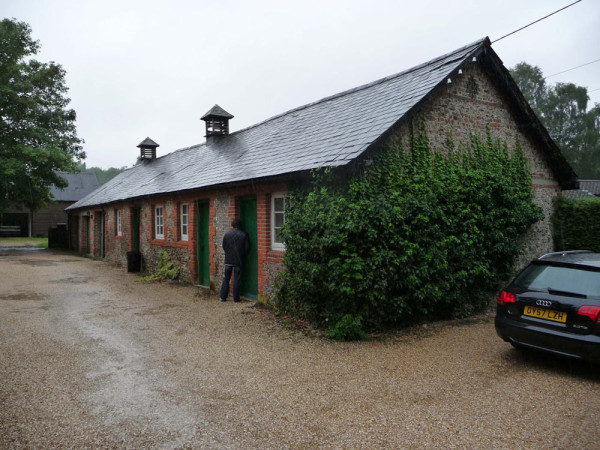 Photos by Martin Gardner.