ZPSTUDIO TOOLS is a debut collection of objects from ZPSTUDIO, an architecture and industrial design studio based in Florence. With their passion for self-produced objects, ZPSTUDIO TOOLS is a collaboration between artisans and small businesses in Tuscany.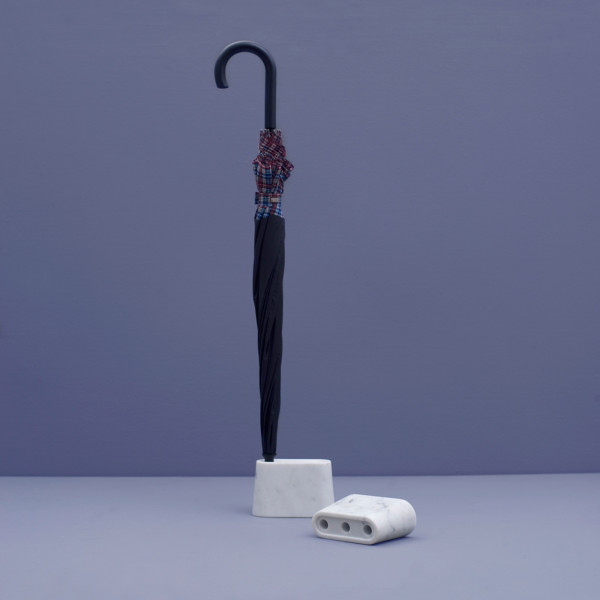 Plug is made out of a single Carrara marble block, with a simple structure and dual uses. When placed on the floor, it acts as an umbrella stand. When set on a table, it transforms into a candleholder. Plug is made by Tuscan marble workers with CNC machines, then refined by hand.
Ottone Secondo, a table version of their ceiling lamp Ottone, also features Carrara marble. To contrast the heavier marble base, the lampshade is made of a thinner brass. The mechanism used to make the lamp mimics the ancient technique used to turn silver cups for Florentine embossed silver manufacturing.
Clochette is another table lamp, but with a lampshade of copper hanging from a Carrara marble pedestal. It has a soft pink sphere to direct the beam of light, complementing the neutral colors of the collection.