Marc Thorpe Goes 100% Off-Grid in the Western Catskill Mountains
Marc Thorpe Goes 100% Off-Grid in the Western Catskill Mountains
1/24 Photos
2/24 Photos
3/24 Photos
4/24 Photos
5/24 Photos
6/24 Photos
7/24 Photos
8/24 Photos
9/24 Photos
10/24 Photos
11/24 Photos
12/24 Photos
13/24 Photos
14/24 Photos
15/24 Photos
16/24 Photos
17/24 Photos
18/24 Photos
19/24 Photos
20/24 Photos
21/24 Photos
22/24 Photos
23/24 Photos
24/24 Photos
Located near the town of Roscoe in the Western Catskill Mountains of New York, the Fremont House seamlessly integrates into its natural surroundings. Tucked away amidst the trees, it's the embodiment of responsible living and a testament to the power of sustainable design. Spanning 1,000 square feet, the Fremont House is a 100% off-grid masterpiece designed by architect Marc Thorpe. The minimalist cabin is not your average home – it's a harmonious blend of nature and technology.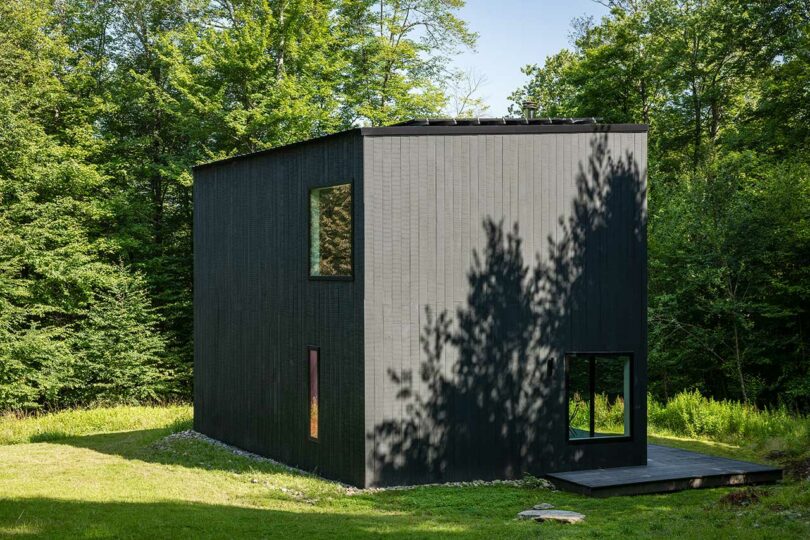 The boxy black house isn't Thorpe's first off-the-grid cabin. In 2019, he unveiled The Edifice, a modern cedar cabin that's about half the size of the Fremont. The newer build offers two bedrooms, one bathroom, a living room, dining space, kitchen, storage, utility room, and a small terrance. The layout allows for the separation of public and private spaces with the bedrooms located on the top floor.
One of the standout features of the Fremont House is its 100% solar power setup. Marc Thorpe's vision was to create an affordable contemporary home that relies on integrated sustainable technology. In a world where our energy consumption is increasingly unsustainable, this house stands as a shining example of self-reliance and environmental responsibility. As Thorpe says, "The Fremont House is an architecture of responsibility and respect for our environment and ourselves."
Thorpe believes in taking control of our energy consumption by generating our power sustainably. He's not just building a house – he's constructing a better future. This future is defined by quality, not quantity, and it's about living in harmony with nature. It's about leaving a legacy for our children and future generations.
Sliding glass doors lead to an open living space that houses a living room with a gray sectional sofa and a simple kitchen with an island serving as the home's dining area.
A curated selection of furniture and furnishings creates a stylish yet comfortable atmosphere that doesn't detract from the surrounding forest views.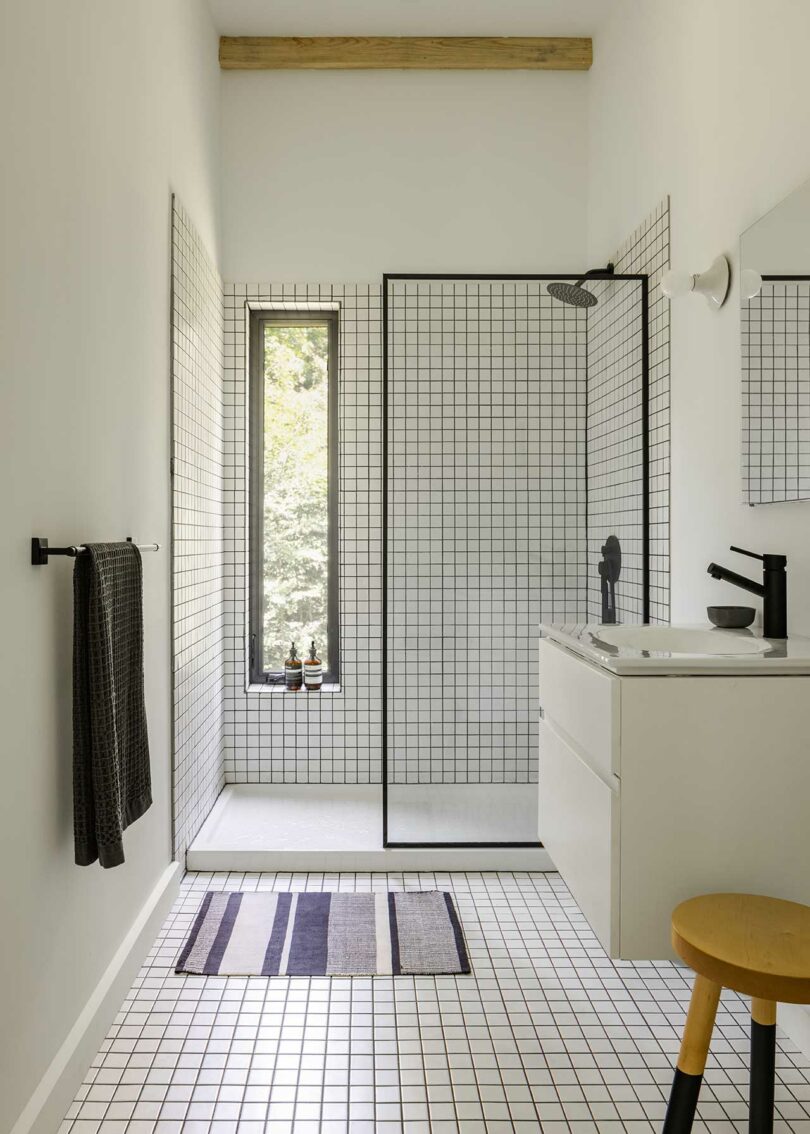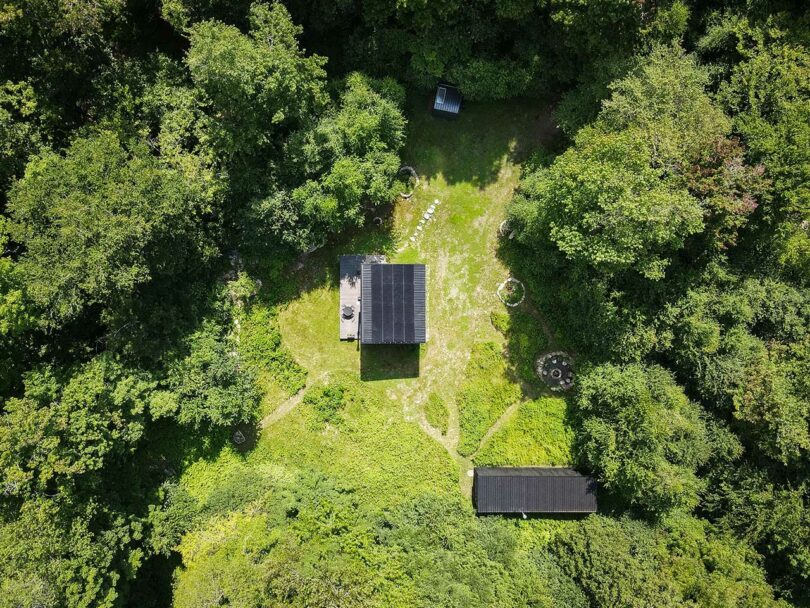 Photography by Marco Petrini.