Situated in the foothills of Santiago de Chile, the Marcelo Rios House, with its magical views of the hills and a golf course, was built by Gonzalo Mardones Viviani for a former tennis player. Working with the slope the structure sits on, the house is partially buried to respect and see the views of the scenery from the home's access road.
The residence was built with two opposing sides: one that is more closed off to the street and the other side that's completely open with access to the terraces and the garden.
The exterior is clad with exposed concrete that's had titanium dioxide added to it to help whiten it.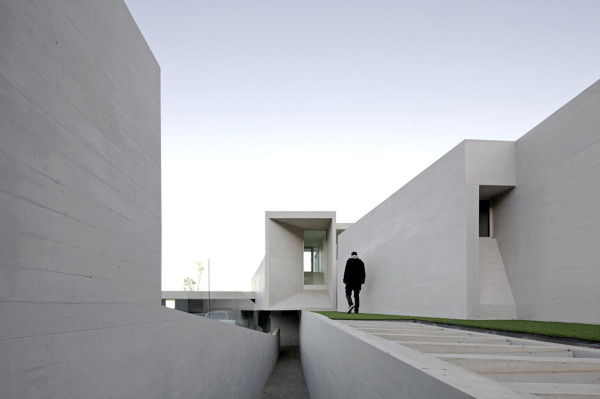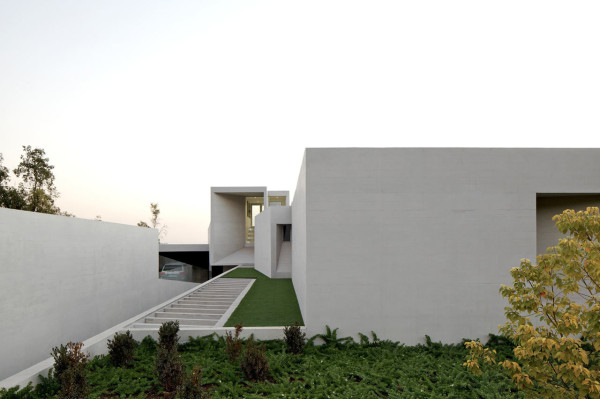 The roof act as a large terrace and is covered in artificial grass so it never needs to be mowed, while the other, smaller roofs have natural vegetation.
The massive, slatted overhang on the open part of the house provides shelter from the sun and adds visual interest to the overall design of the facade.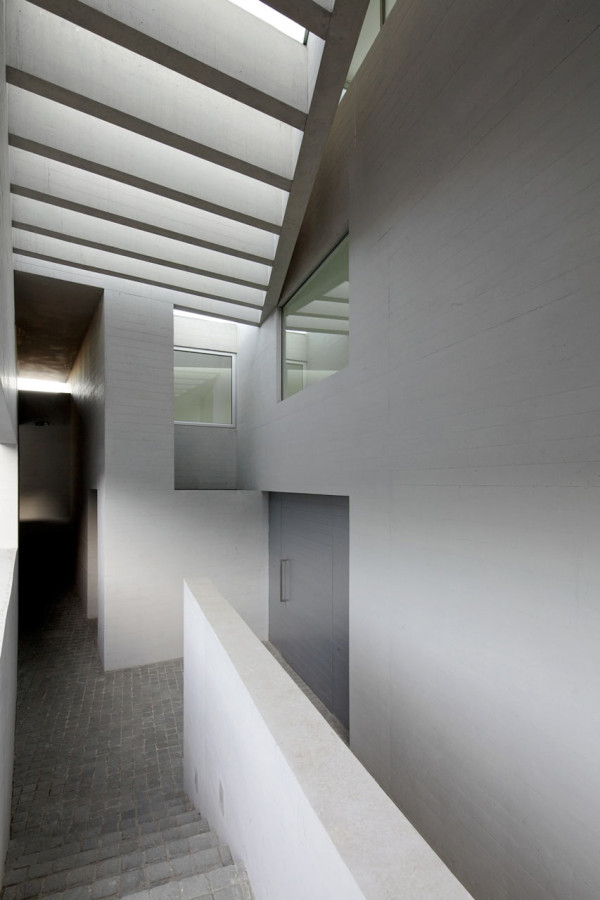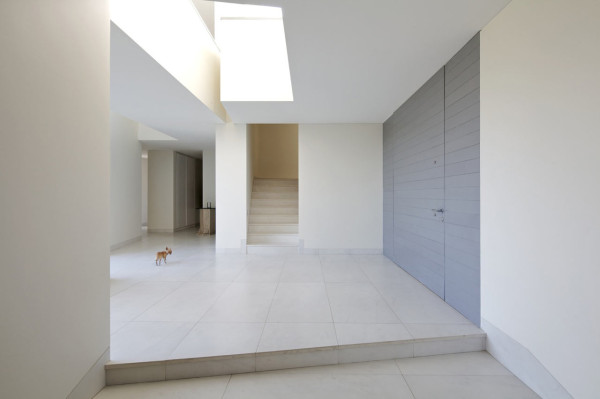 As you can see, the interior is completely white to help increase the brightness in the house with the sunlight bouncing off of the surfaces. To help break up the stark white, they used bone colored ceramic tiles on the floors.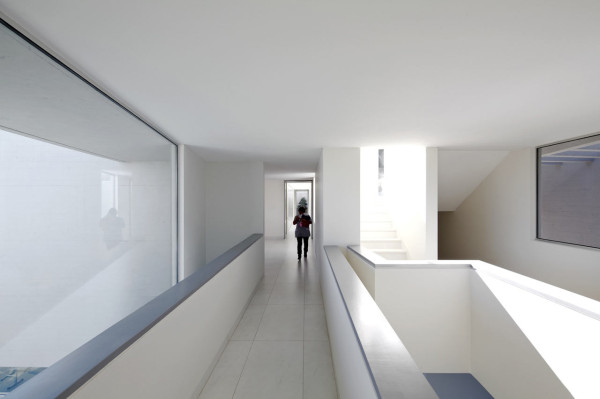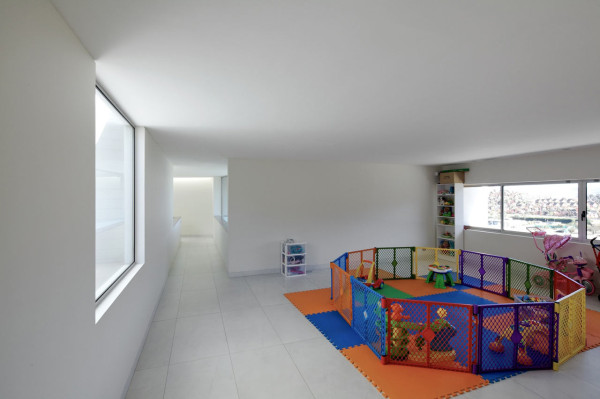 Wait…. there's the color.
And here in the theater room!
Photos by Nico Saieh.

Design From Around The Web