Lorenzo Martone founded design-focused Martone Cycling Co. in 2013 driven by a lifelong passion for cycling that began in childhood after receiving his first bicycle. The New York City based brand designs bold, fashion-inspired bikes made for city life and, most definitely, fun. With a solid five years under their belt, Martone Cycling Co. is giving an inside peek at how their colorful city bikes come to life in this month's Deconstruction.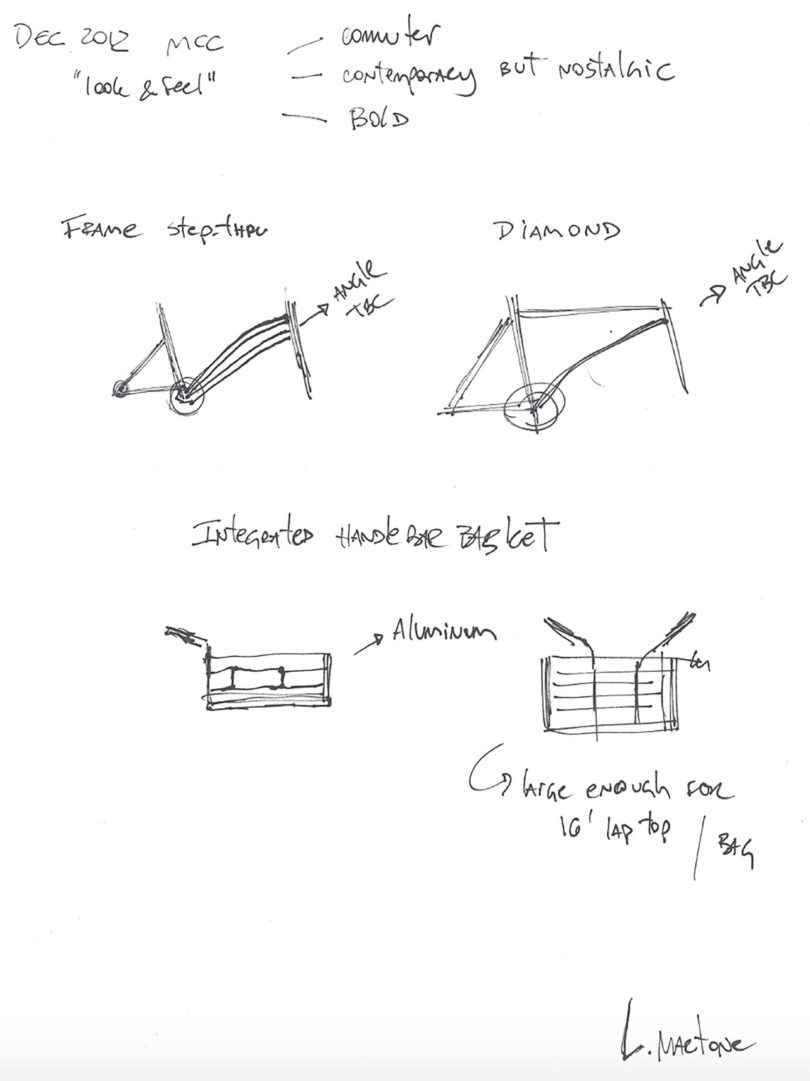 Designer Lorenzo Martone was inspired to design its now iconic bikes from a very real need in New York City – a need of city dwellers worldwide – if you have to keep your bike in your apartment, how can it fit with your lifestyle?
Martone bikes are conceptualized from an architectural viewpoint, a purposeful and thoughtful blend of the contemporary and nostalgic. These bikes are designed for city living – for commuters with busy lifestyles who appreciate aesthetic style, seamless functionality, environmental friendliness and overall wellness.
Martone Cycling bikes are designed with two main silhouettes: a "Diamond" frame (traditionally known as a "men's frame") and a "Step Thru" frame (traditionally known as a "women's frame"). The Step Thru bikes are outfitted with a multi-purpose, structural basket designed to carry a bag, a 15" laptop and more (baskets can be added to the Diamond bikes as an add-on accessory).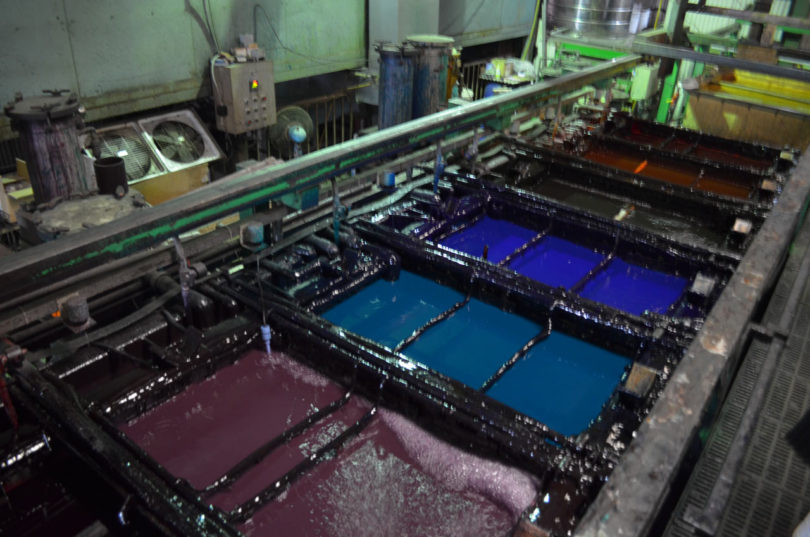 When the brand launched, Martone Cycling identified 3 "core colors" of monochromatic bikes: "Gramercy" red, "Real" white, and "Mercer" matte black. Martone also launched 2 special edition metallic bikes: "Grand" in gold and "Regard" in silver. The bike frames are dipped in saturated, scratch-resistant pigmented paints to achieve their striking, bold color.
Designed in New York City and crafted in Taiwan, Martone bikes are composed of steel alloy and aluminum, weighing in at a mere 26 pounds (with basket). The wheels are 700 x 32c wide with stainless steel hubs and puncture resistant tires to tackle city streets. The bikes feature a steel alloy frame and fork, drop-forged Aluminum Road-Style Caliper brakes, 700c Aero Rims, and a KMC light & strong chain.
Martone Cycling bikes are assembled with two iconic features: the signature "Martone red" bike chain and an innovative hub. The new Martone Cycling V3 collection will feature a new 3-speed gear shifting system (increased from previous 2 speed models) with updated, polished features. The V3 three gear shifting system allows the rider to manage both slope and speed, letting the rider glide smoothly, in style.
Steel alloy frames are assembled for maximum durability while remaining lightweight. Diamond styles are offered in 52cm or 56cm frames, while Step Thru bikes are offered in a 48cm frame.
Martone Cycling bike rims are comprised of highly durable, 42cm Double wall aluminum, stainless steel spokes in the brand's signature monochromatic look.
Wheels are lined up to be affixed to the awaiting bike frames. Martone Cycling bike rims are comprised of 42cm Double-wall aluminum, stainless steel spokes in the brand's signature monochromatic look
The bike components are made and assembled in Taiwan, which is globally recognized for its high quality production capabilities. The bikes go through rigorous quality assessment and safety tests before they are delivered.
Martone Cycling bikes arrive to the buyer 80% assembled, and the customer can easily complete the rest of the assembly by hand, or take it to his/her local bike shop.
Martone bikes are positioned in the accessible luxury category, targeting design-oriented people are looking for a recognizable, high style aesthetic.
Martone Cycling launches new limited edition, collectible bikes each year – most recently the "Studio City" in rose gold metallic. These bikes are only available in finite quantities and are often exclusive to global retail partners and on www.martonecycling.com.