Mary Little's Undulating Sculptures Take Residence in an Abandoned Warehouse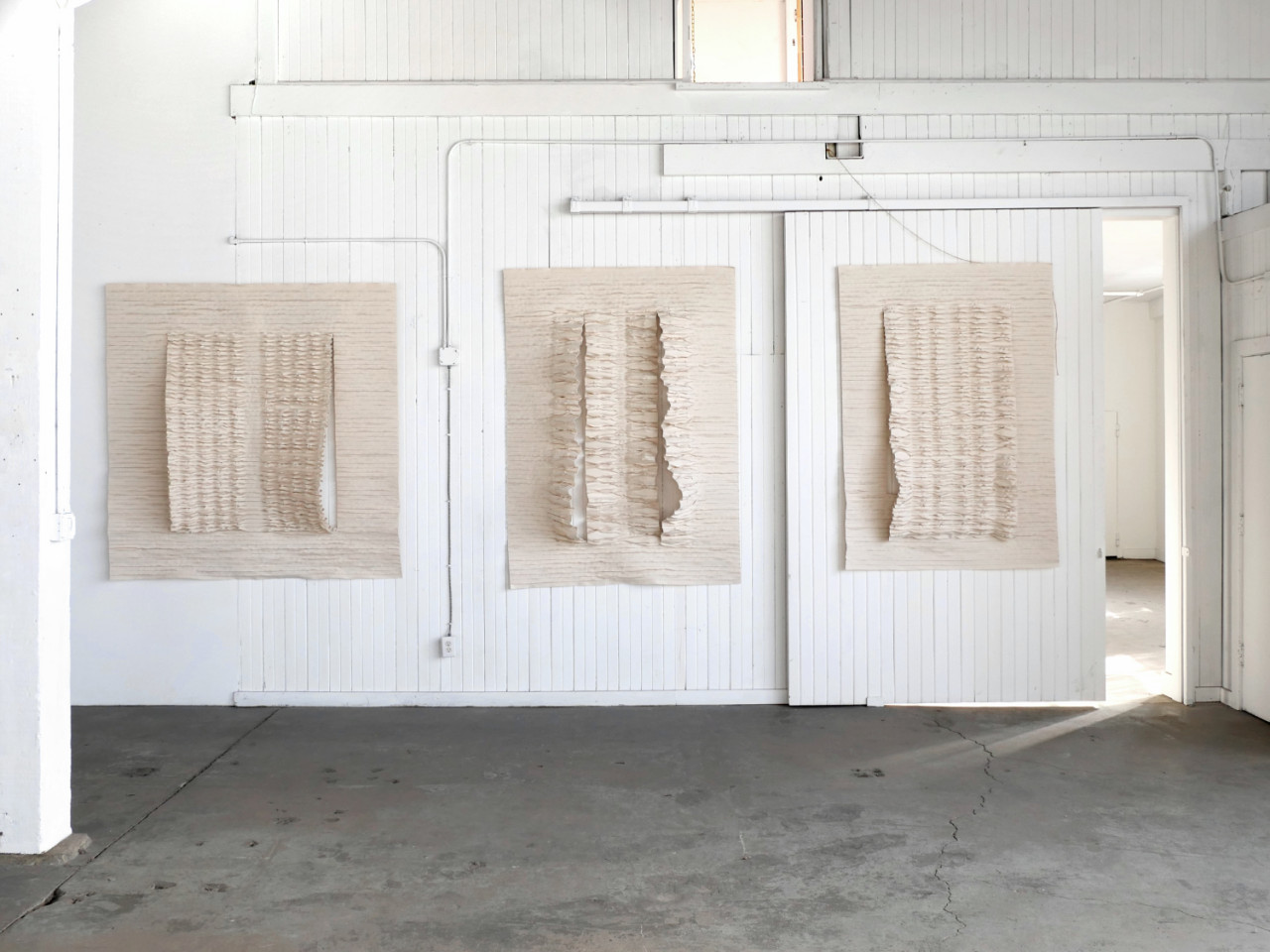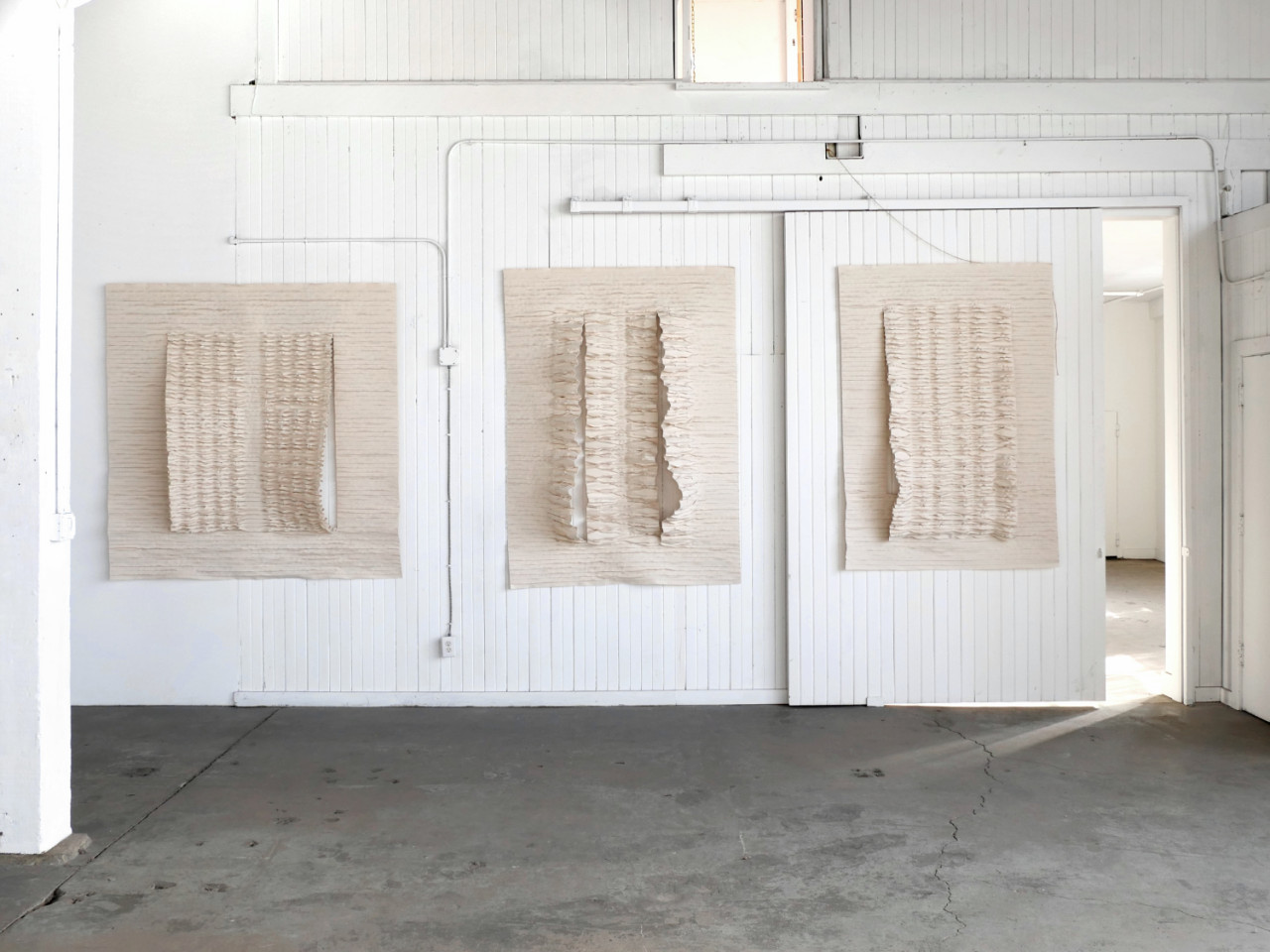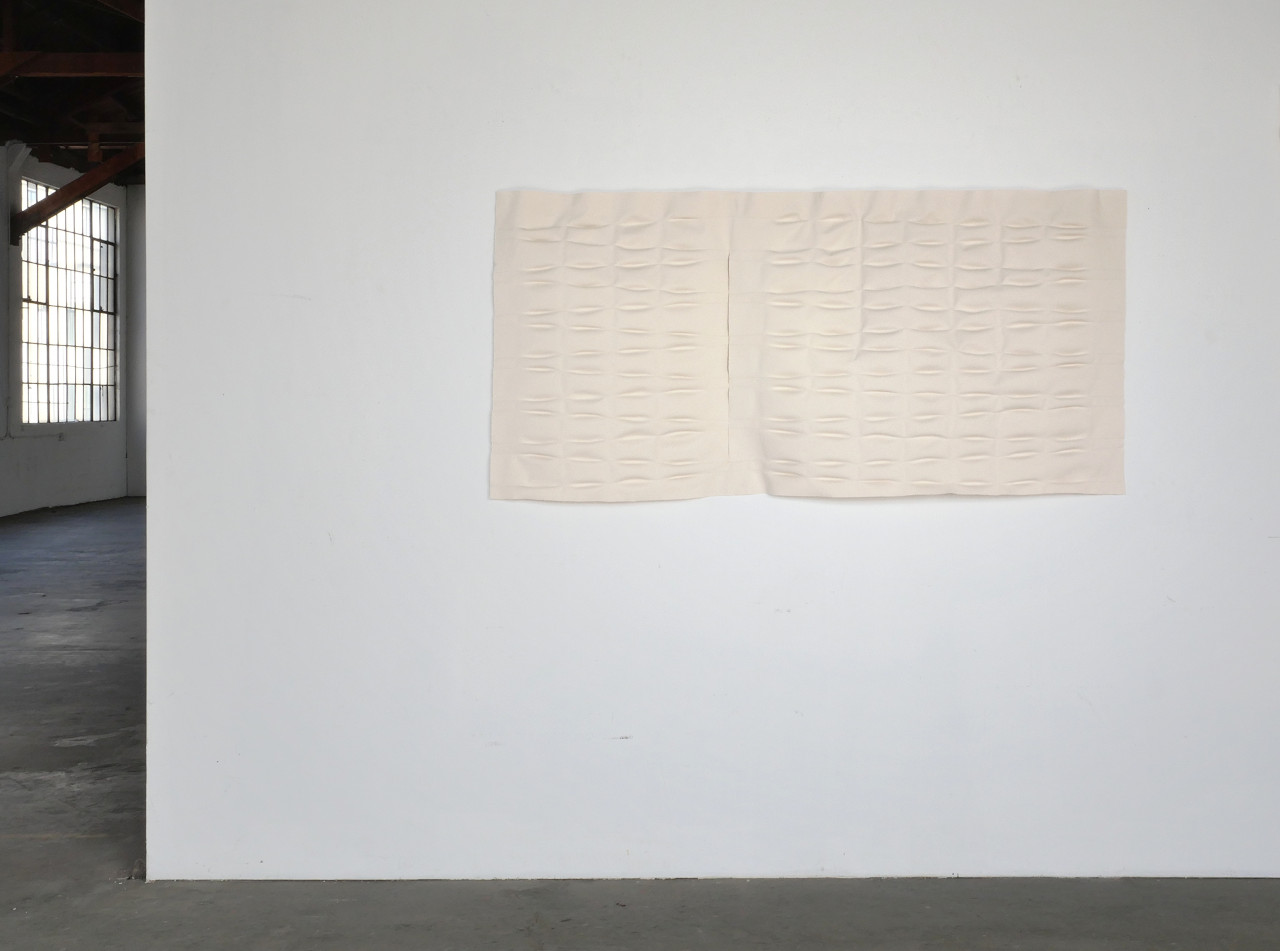 Mary Little's Undulating Sculptures Take Residence in an Abandoned Warehouse
1/21 Photos
2/21 Photos
3/21 Photos
4/21 Photos
5/21 Photos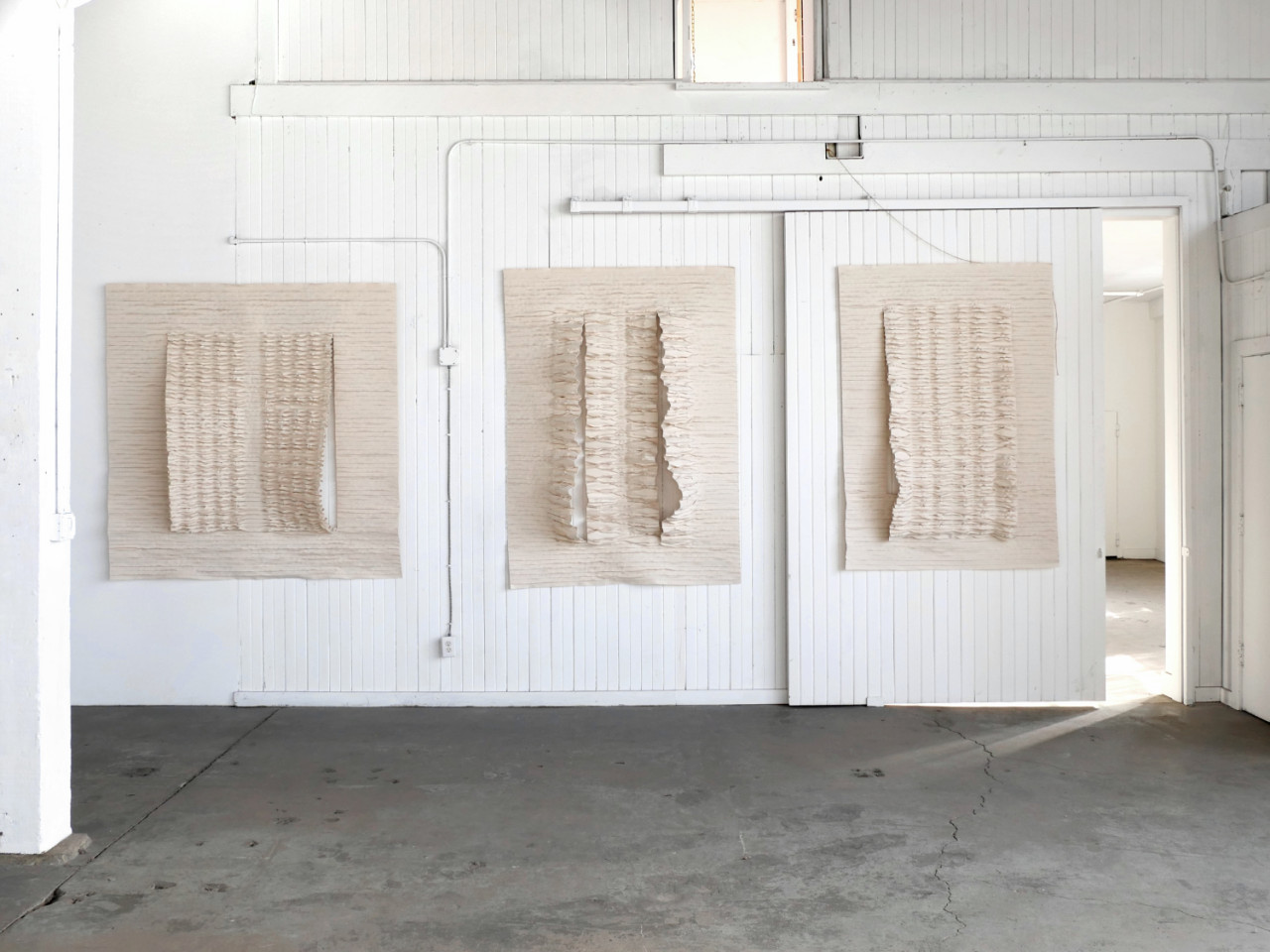 6/21 Photos
7/21 Photos
8/21 Photos
9/21 Photos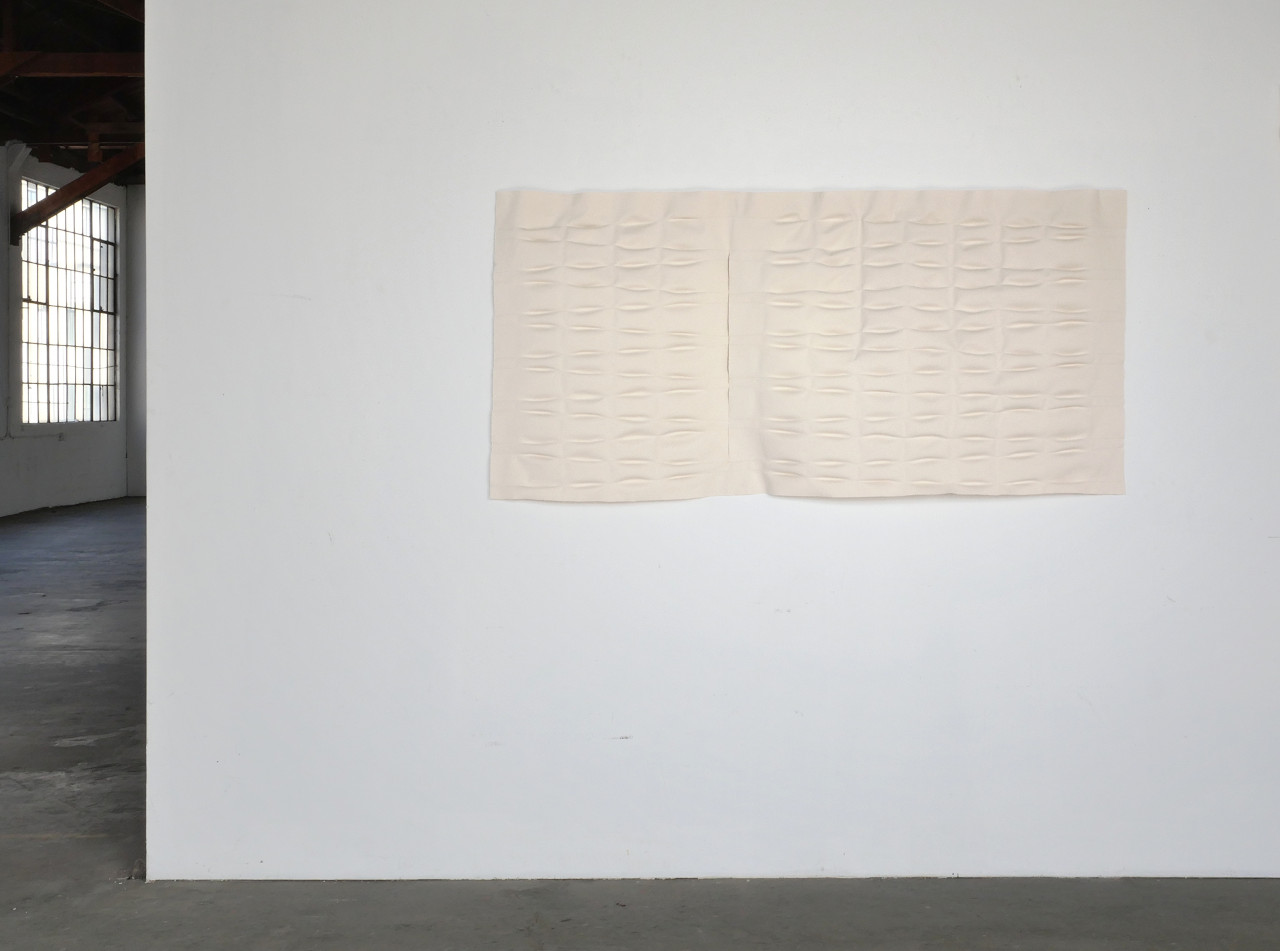 10/21 Photos
11/21 Photos
12/21 Photos
13/21 Photos
14/21 Photos
15/21 Photos
16/21 Photos
17/21 Photos
18/21 Photos
19/21 Photos
20/21 Photos
21/21 Photos
Northern Ireland-born, Los Angeles-based artist Mary Little's latest exhibition is currently taking residence in an old warehouse in LA that formerly belonged to the Southwest Lithograph Company. Her new body of work is titled UNEARTH, named after her nostalgia for abandoned spaces that are seemingly derelict and forgotten but also full of potential.
The barebones building has an environment that feels current to the state of the world. Businesses were sheltering all around, leaving buildings uninhabited and ignored. Instead of neighborhoods teeming with life, weeds grew in the quiet, adding to the sad decrepitness. But to Mary, these spaces are inspiring because they tell a history and display a strength through a test of time. Her undulating canvas sculptures were transformed simply by living in this kind of space. The industrial materials – the wood roof, concrete floors, cast iron windows, exposed metal pipes – all balanced out the soft curves of her canvas material. The run down building, in essence, unearthed a new magical quality to Mary's work.
UNEARTH is live through the end of May 2021. 10% of sales during this presentation will go towards supporting the "I Have a Dream" Foundation – Los Angeles. To view the exhibition, visit www.marylittle.com/.
Read more about Mary Little in this post about inspiring designers and artists here!