This single family "urban cottage" located in Ann Arbor, Michigan has four bedrooms, and 1,740 sf of living space. Designed by Naseem Alizadeh of Bureau for Architecture and Urbanism (BAU), it is currently on track to receive LEED Platinum Certification.
Of its many "green" features, it uses FSC-certified wood, reclaimed trim from demolished barns, no conventional turf (no irrigation) and low flow plumbing fixtures. Every area in this house is used (there is neither an attic nor a basement).
According to the architect, the house's concept was inspired by a matchbox, "in which the four inner quadrants slip past one another within the outer sleeve."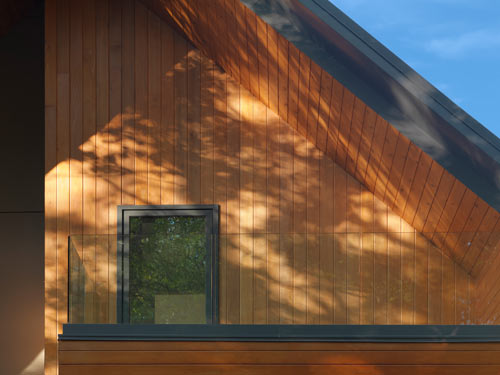 Photos by Steve Maylone, courtesy of BAU.