Paris-based designer Patrick Norguet has been put at the helm to design McDonald's restaurants throughout France. The idea behind the redesign is for the brand to get back to family-based fast food dining instead of the image that it had become over the years as a teenage hangout.
Norguet began with a white palette and added bold accents sparingly throughout, including McDonald's signature red and yellow. The birch plywood that is used is described as taking "root" and expanding throughout the restaurant to establish different areas of eating and privacy. Digital terminals are now placed throughout to make the ease of ordering close to your table an option and then have the food served directly to you.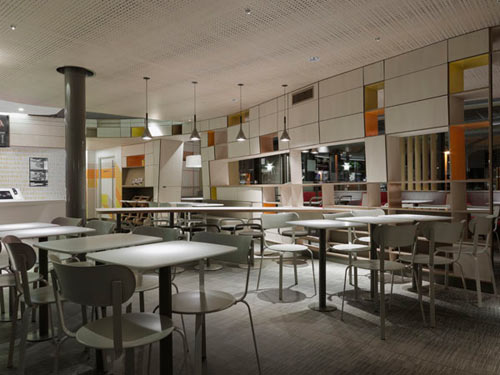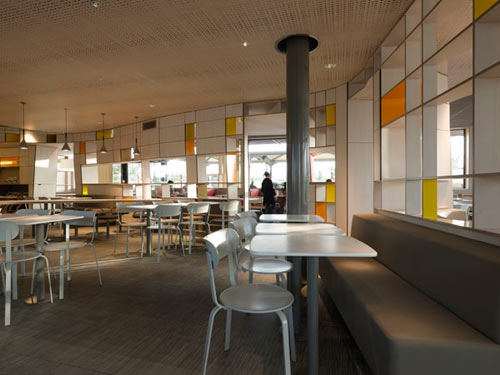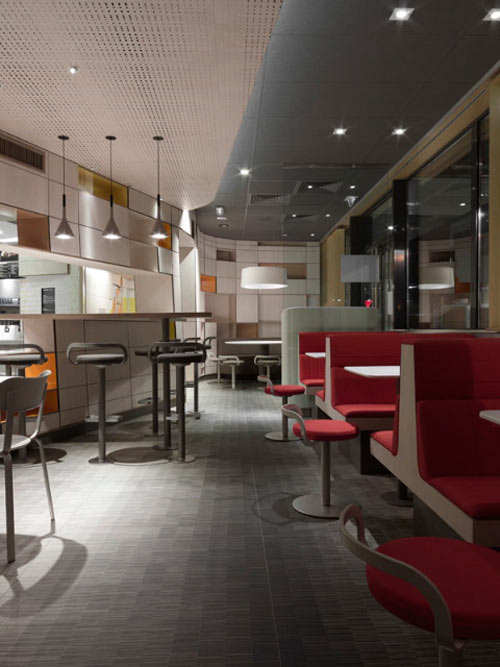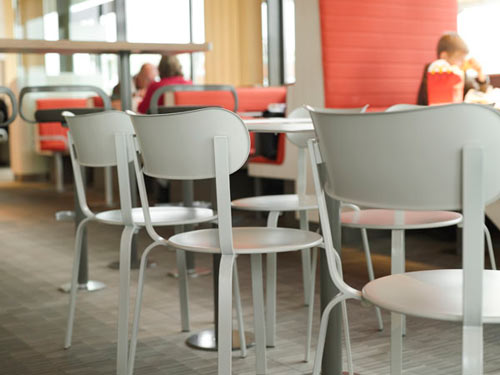 The first of its kind began at the beginning of this year in Villefranche-de-Lauragais and, due to its popularity, six new restaurants throughout France are on the way.

Design From Around The Web