Meet the Focus Quiet Room Collection by Schiavello + Say Goodbye to Distractions
The following post is brought to you by Schiavello. Our partners are hand-picked by the Design Milk team because they represent the best in design.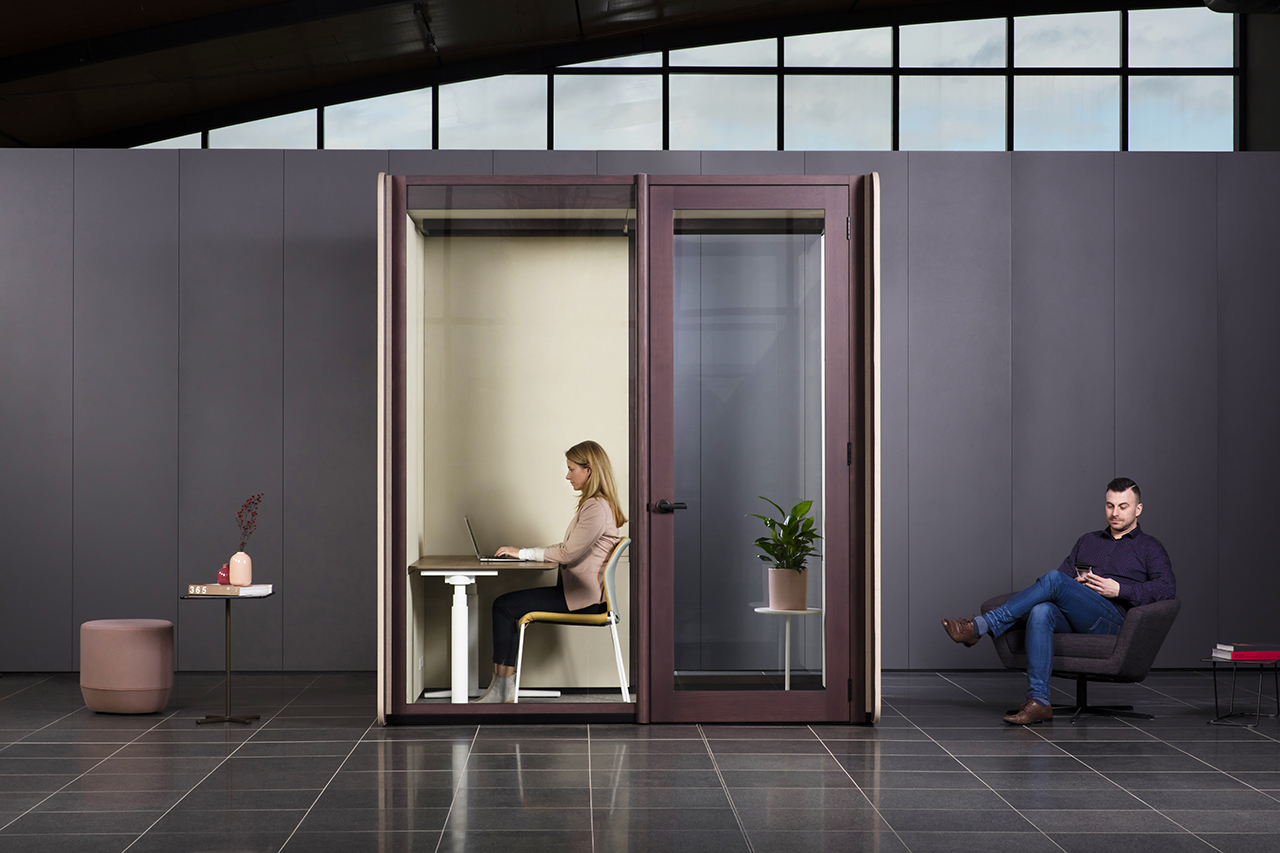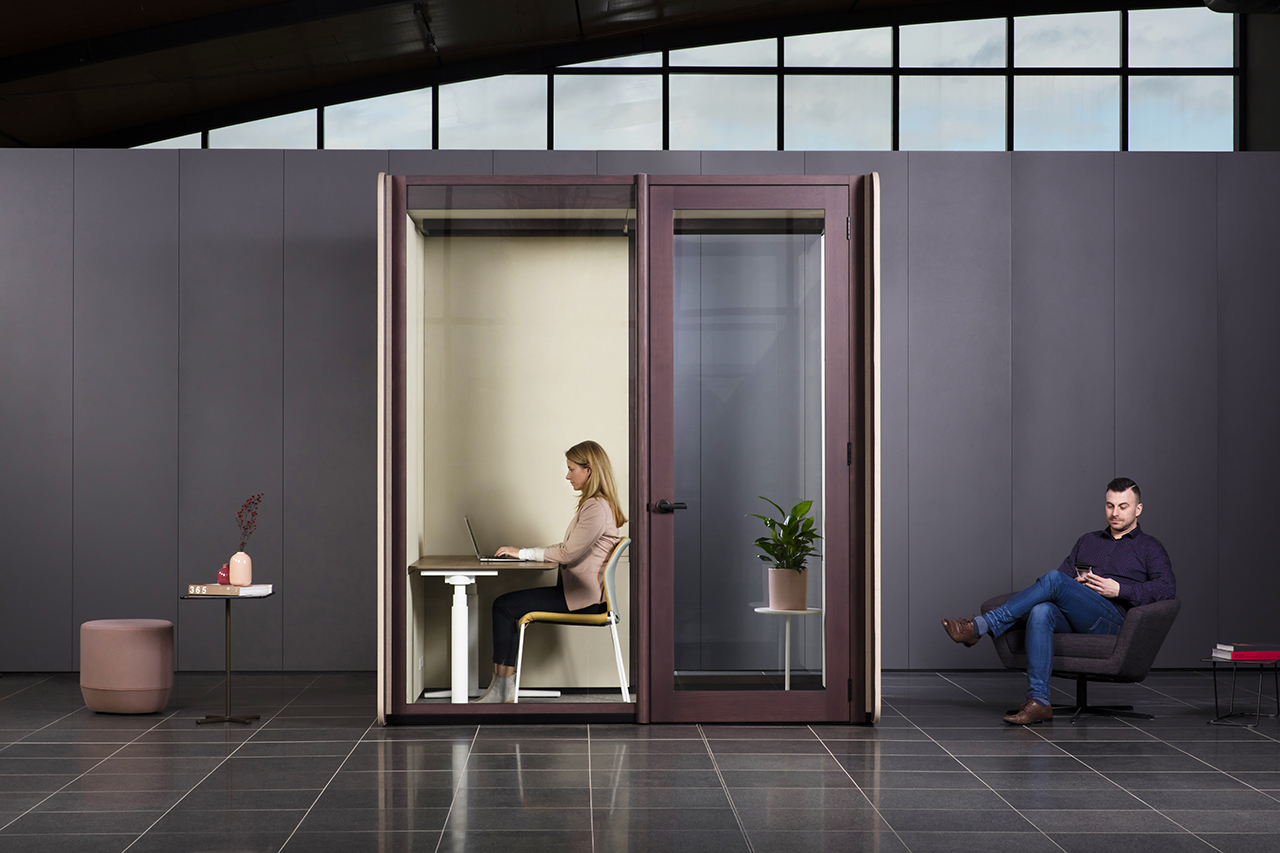 Meet the Focus Quiet Room Collection by Schiavello + Say Goodbye to Distractions
1/4 Photos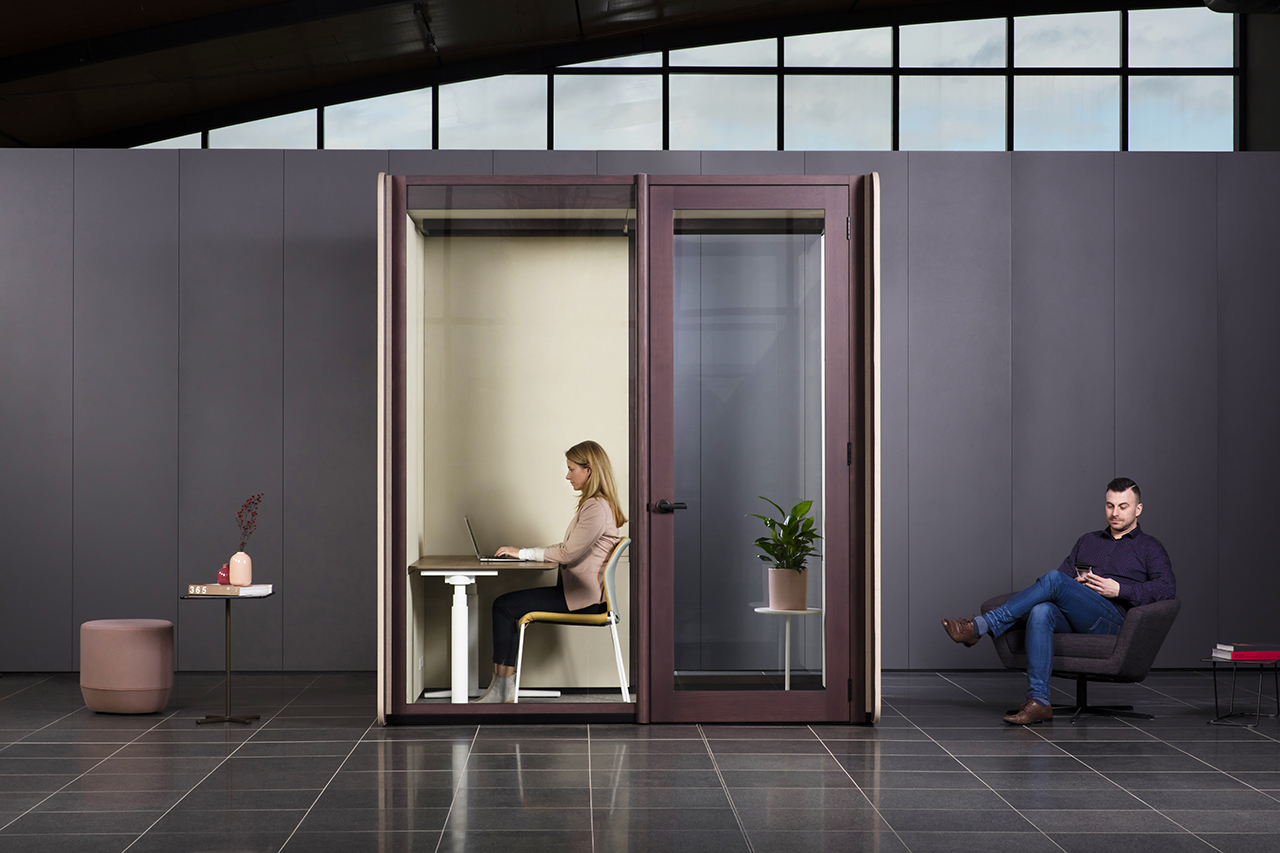 2/4 Photos
3/4 Photos
4/4 Photos
Finding a quiet nook at the office has always been at a premium, perhaps even more so now as we begin to slowly re-enter society in a safe fashion. Architects and designers are already looking for solutions and ideas on how to turn an open floor plan into something geared more towards the current environment we're working within: one where health, safety and flexibility are at the forefront. Australian brand Schiavello's Focus Quiet Room Collection offers up three sizes of precision engineered and globally certified soundproof booths, designed to provide uninterrupted focus and privacy for phone and video calls as well as meetings within the workplace. And they might mean saying hello to quiet and goodbye to unwelcome distractions.
Combining the finest materials and expert craftsmanship, The Focus Quiet Room Collection is made up of three size options: Phone Booth, Work Room and Meeting Room. Each unit is powered, ventilated and equipped to work within any architectural structure, while remaining mobile for reconfiguration and relocation purposes. An insulated ceiling and walls, in concert with sound absorbing high performance acoustic seals, give the units an acoustic rating of Rw38 – exemplary. For good measure add thick, 10.38mm laminated glass and an automatic drop seal at the base of the door, both ensuring there's no chance for sound to get in or out.
Achieving superior air quality, stability and all-round safety, each room is tested and assessed in official UL laboratories to attain commercial quality: marked with UL 962. Reaching the maximum required SDS of 2.0, the structural integrity exceeds industry standards with Special Seismic Certification according to ICC-ES Acceptance Criteria 156 and the International & Californian Building Codes. This means it's suitable for all 50 states. And finally, with day to day wellness in mind, a built-in air ventilation system exceeds BIFMA standards to create a space where employees can truly focus on nothing else but the task at hand.
Focus Quiet Rooms are equipped with integrated, motion sensor lighting in the ceiling, with the ability for it to be customized or to add additional lighting fixtures. Motion sensor activated fans are concealed in the ceiling to quietly circulate air and keep the temperature comfortable, while phone conversations and meetings won't be interrupted by the sound of whirring. It's also possible for each unit to come integrated with a range of customizable technology functions, including power, HDMI, USB and screen mounts, as well as elements such as shelves, workstations and accessories.
Looking for some guidance on choosing the right size for client needs? Let's share a bit more about each. The smallest is the Phone Booth, designed to fit a work shelf and stool inside – perfect for taking private calls while standing. The Work Room is a mid-sized unit that can accommodate a generously proportioned armchair and a side table, or a desk chair and 47.2-inch wide workspace. This is the best option for getting solo work done. The largest option within the Focus Quiet Room Collection is the Meeting Room, it's also the most versatile. Opt for a sofa and executive desk for use as a private office, or a table and chairs for a meeting room. Without a raised floor, adjustments can be made to the design, allowing for accessibility and other needs to be met.
Take your ideas further by creating a bespoke Focus Quiet Room that works seamlessly with your interior palette. Customize your room using a wide range of fabric and leather upholstery options, along with hard finishes such as laminate or veneer, using Schiavello's ColourLab palette. Create a space ideal for your client's needs with a range of shapes, add-ons and functions. These units can even be reconfigured after years of use to suit a new purpose, so you're investing in the future design of a space.
It's safe to say that Schiavello's Focus Quiet Room Collection has a lot to offer architects and designers – and of course end users – by way of thoughtful design and customization abilities. Learn more about what the full Focus Quiet Room Collection can provide at Schiavello Furniture.