Meet the Women-Owned Brands That Are Fueling My Puzzle Addiction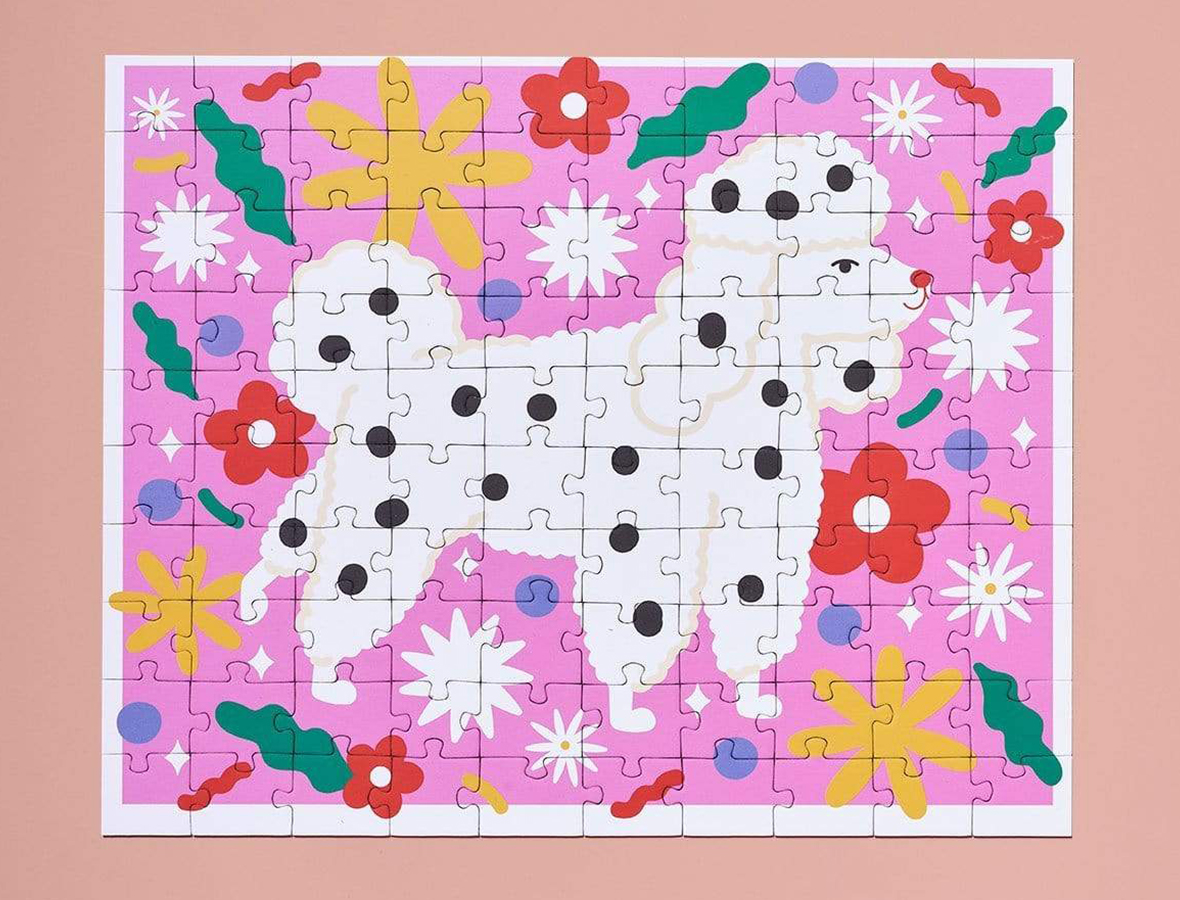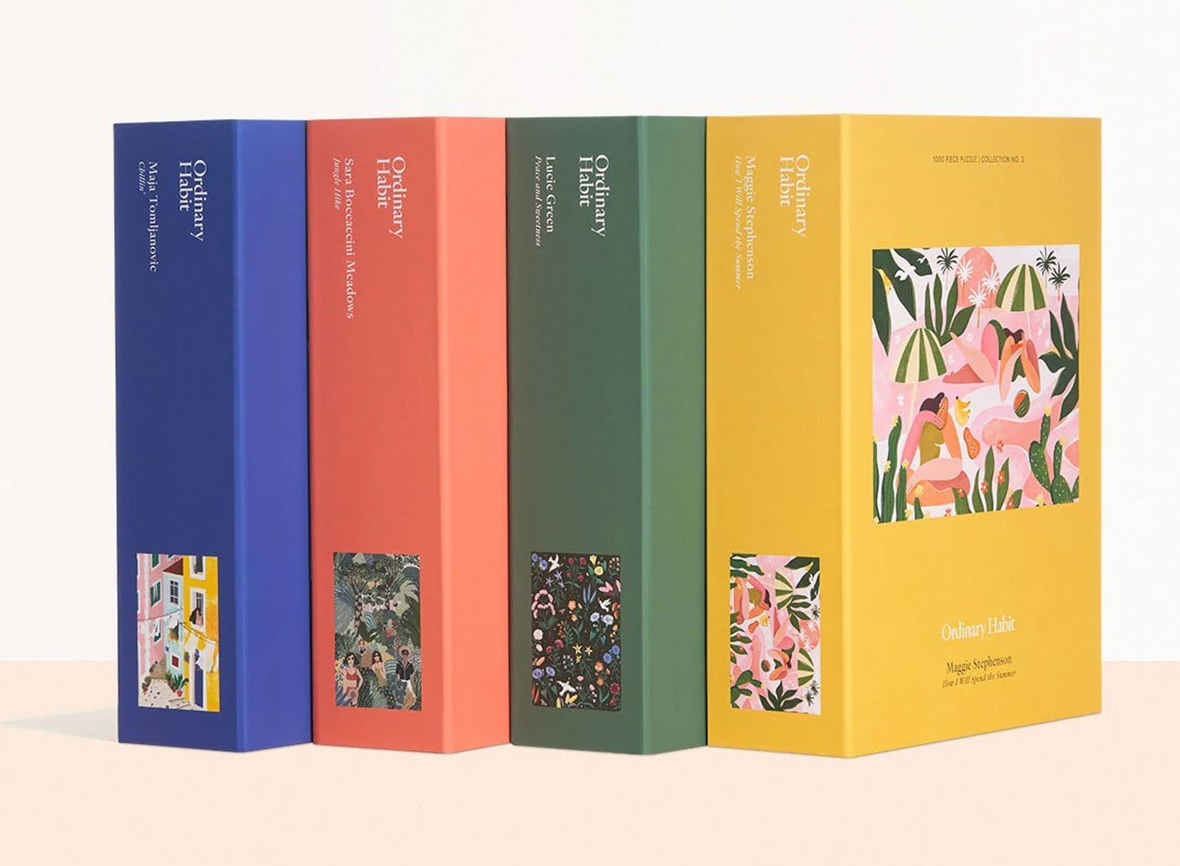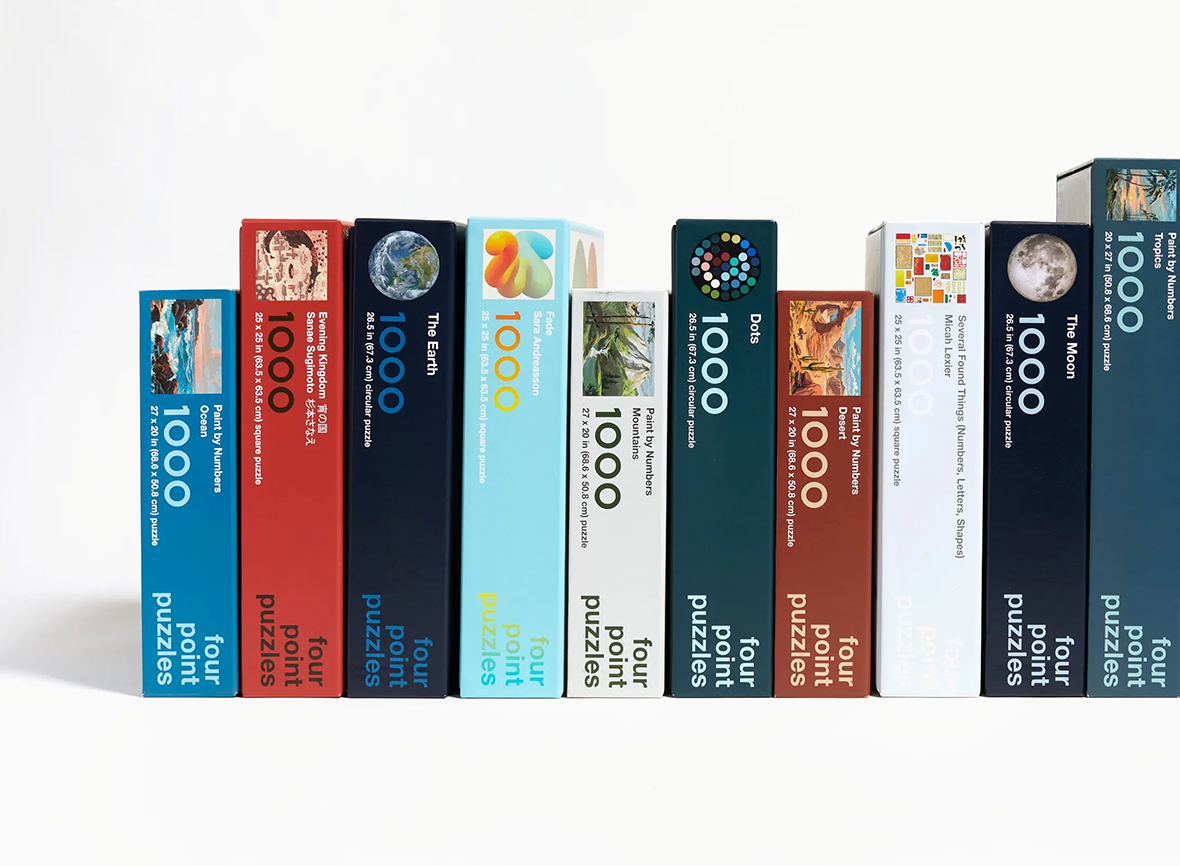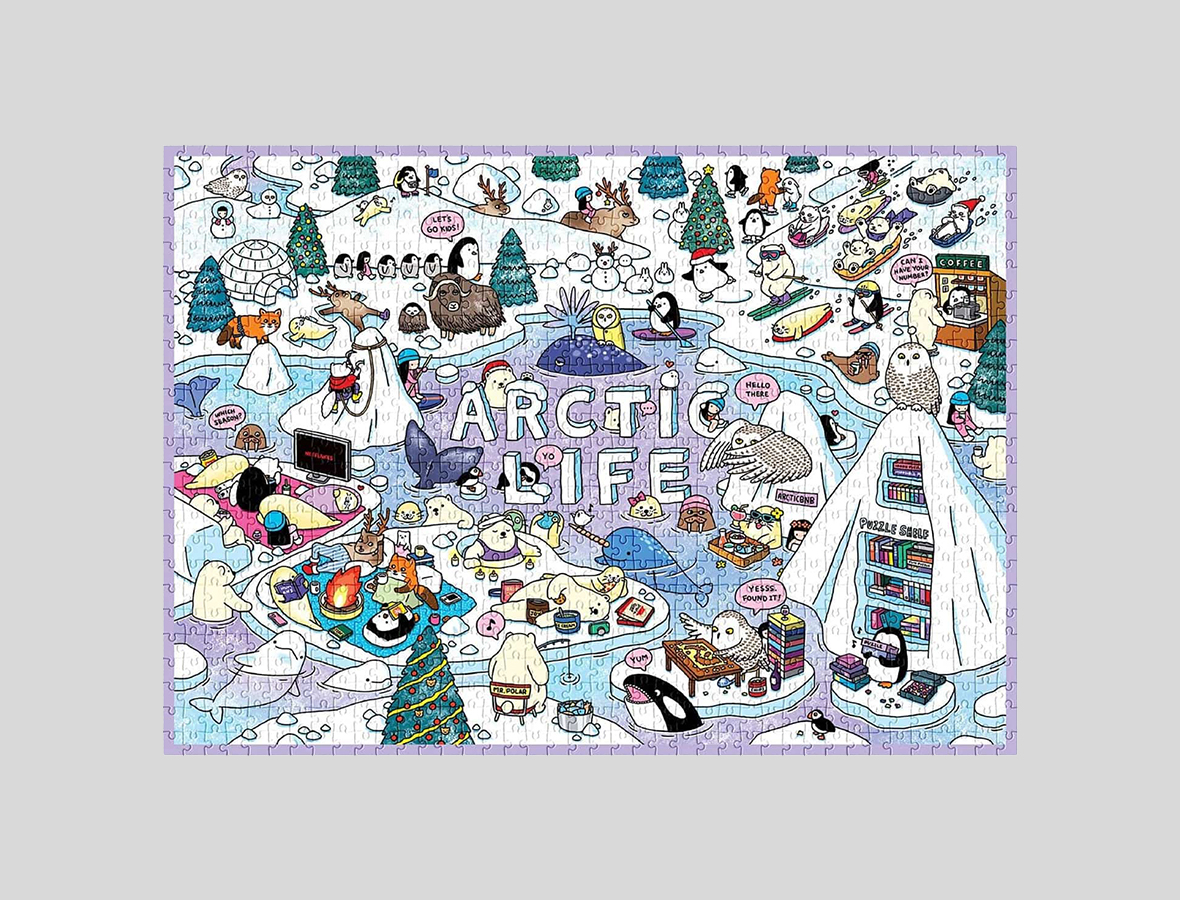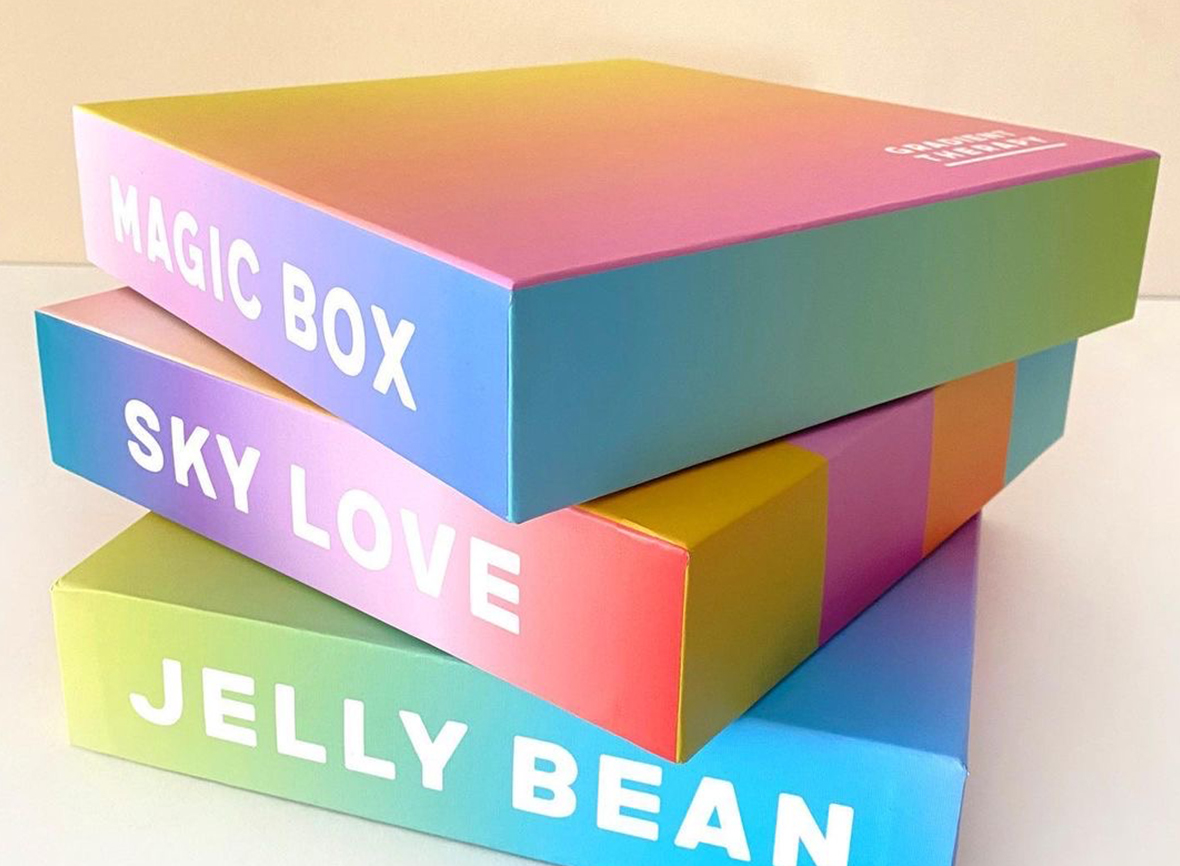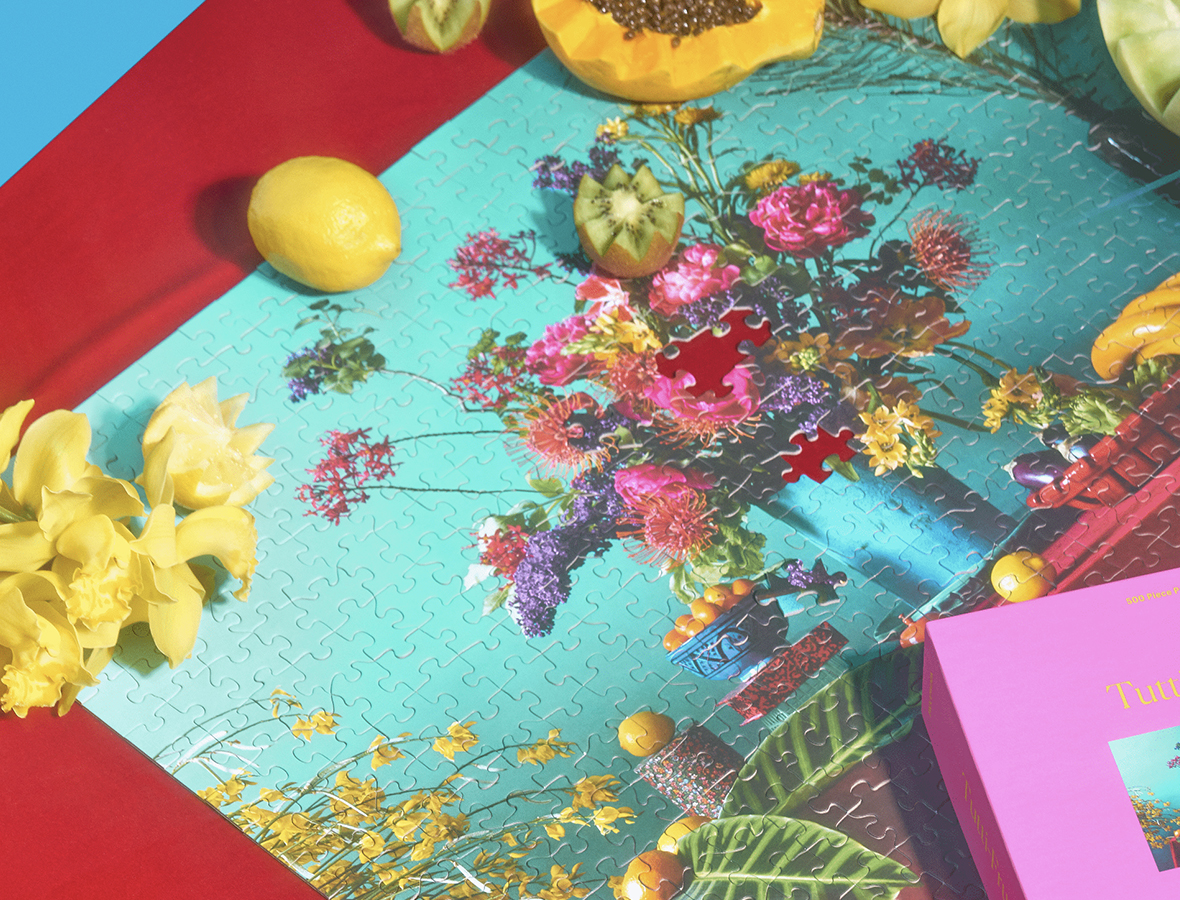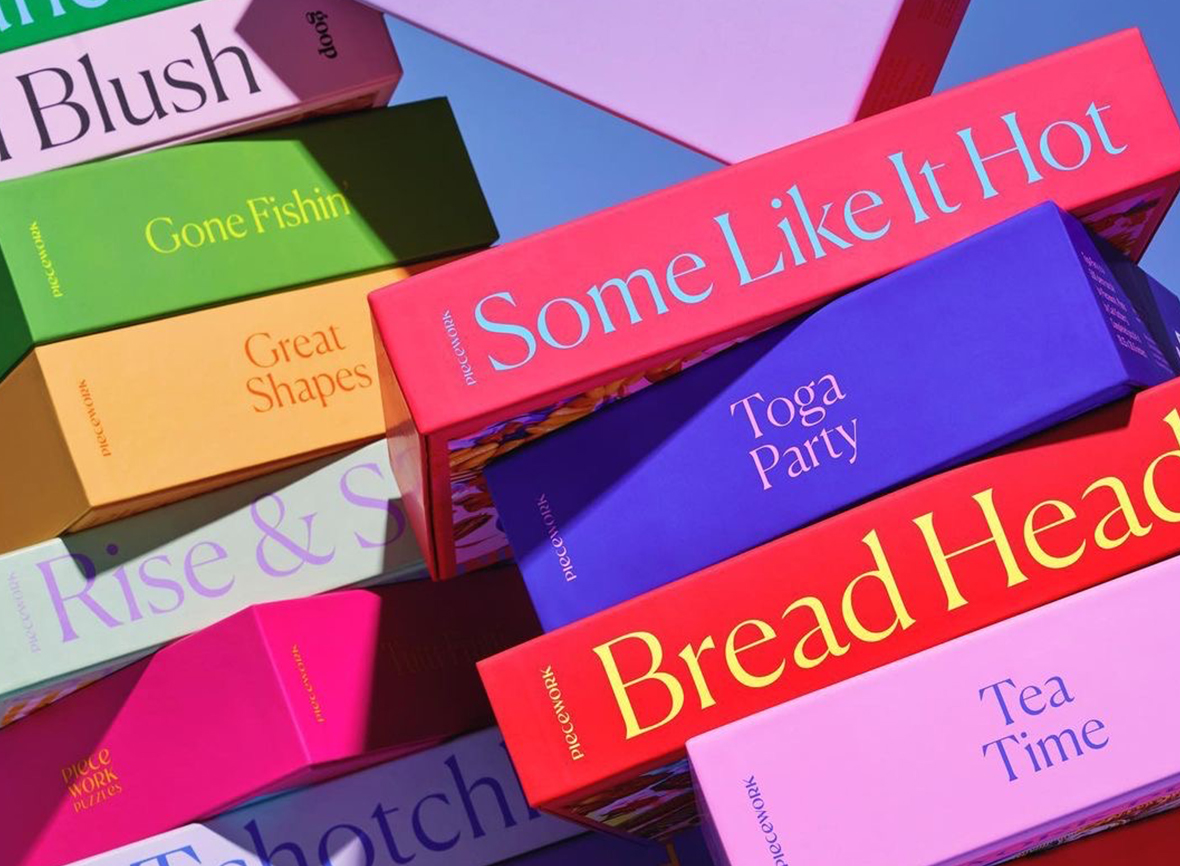 Meet the Women-Owned Brands That Are Fueling My Puzzle Addiction
1/13 Photos
2/13 Photos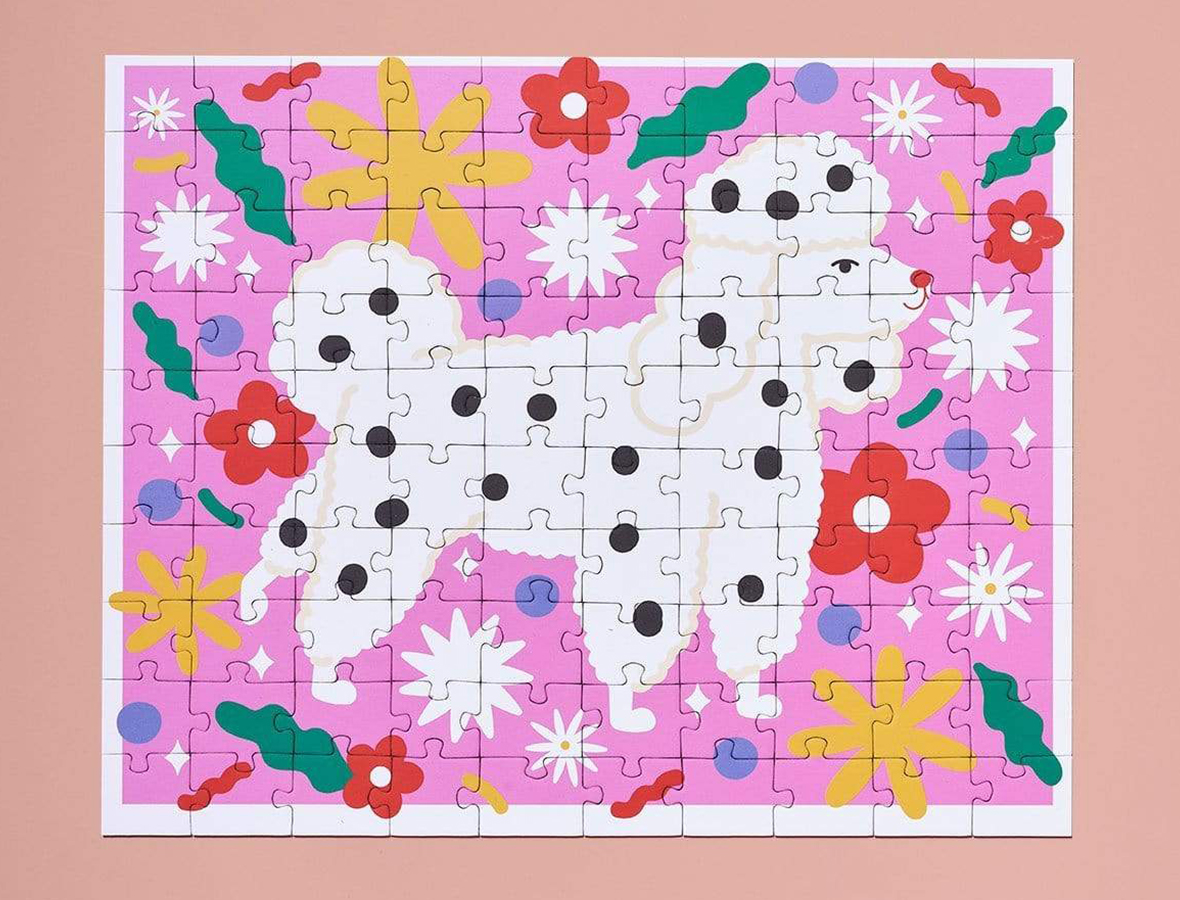 3/13 Photos
4/13 Photos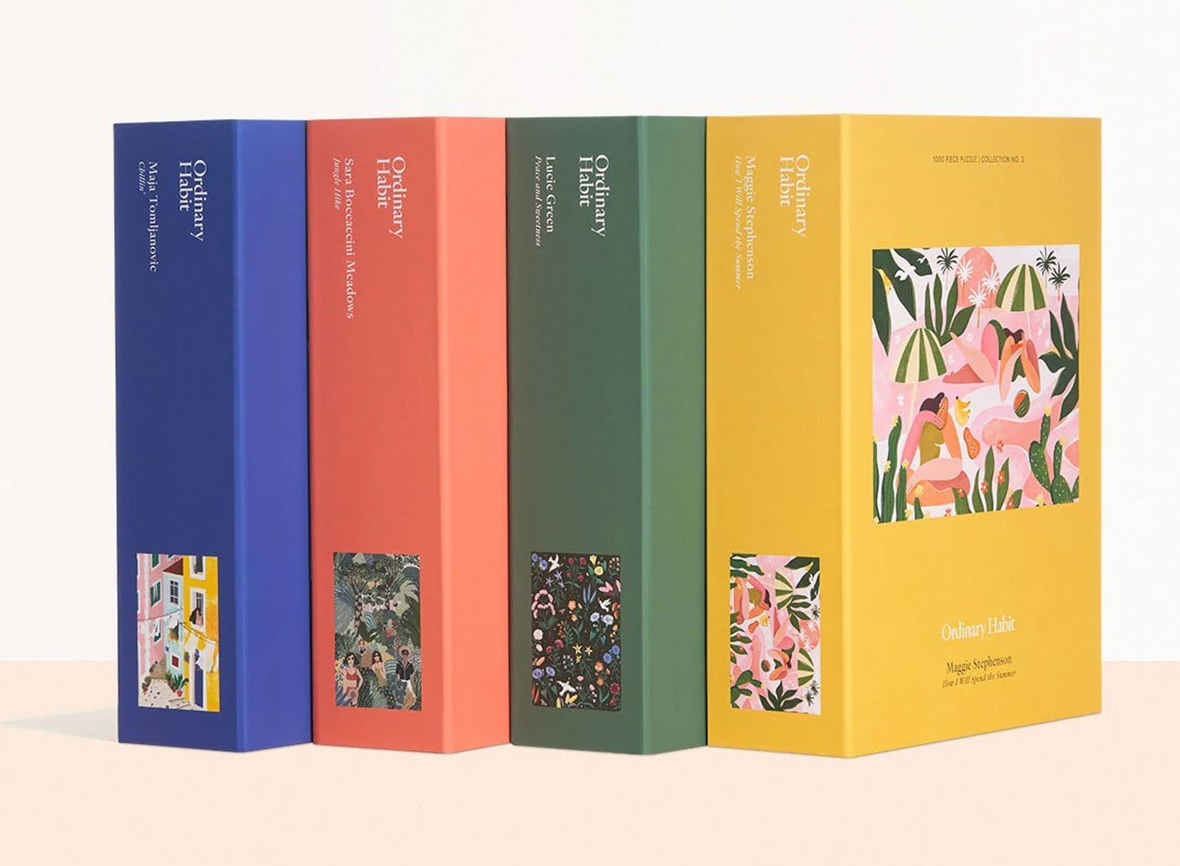 5/13 Photos
6/13 Photos
7/13 Photos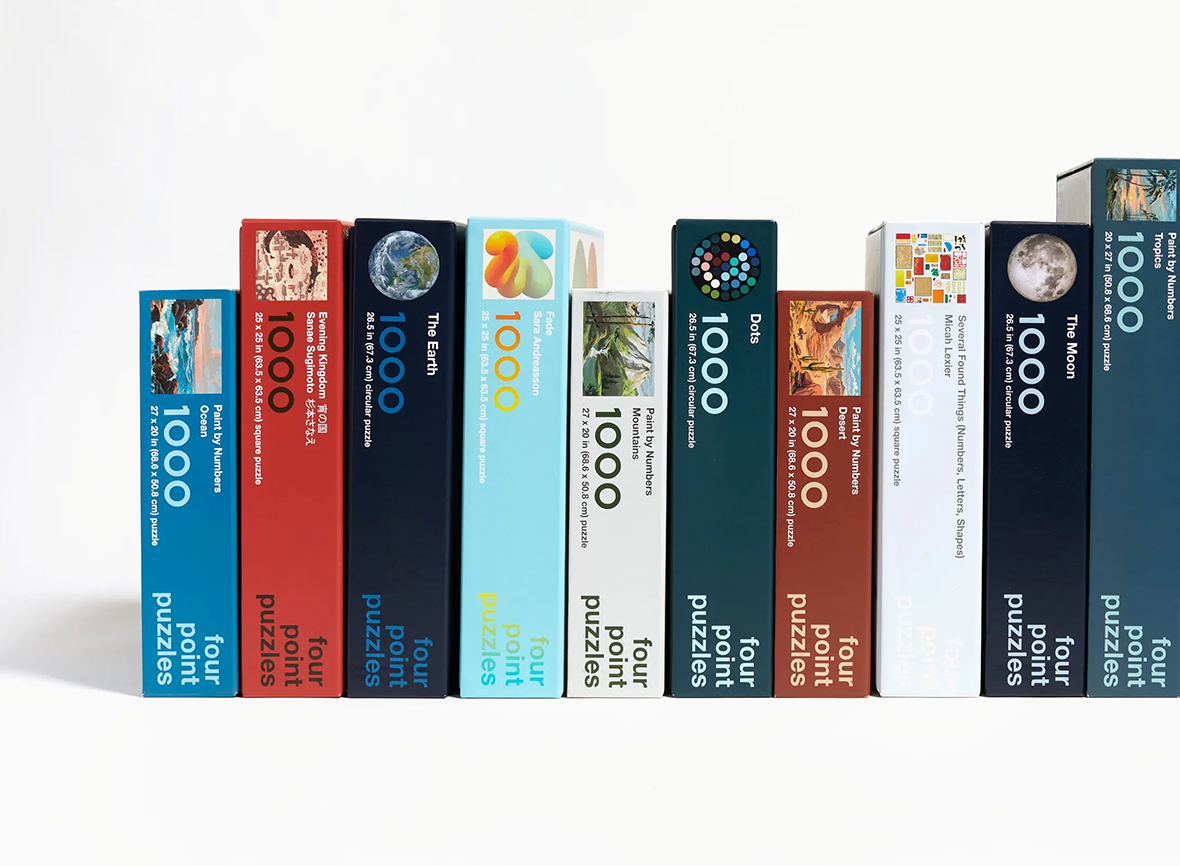 8/13 Photos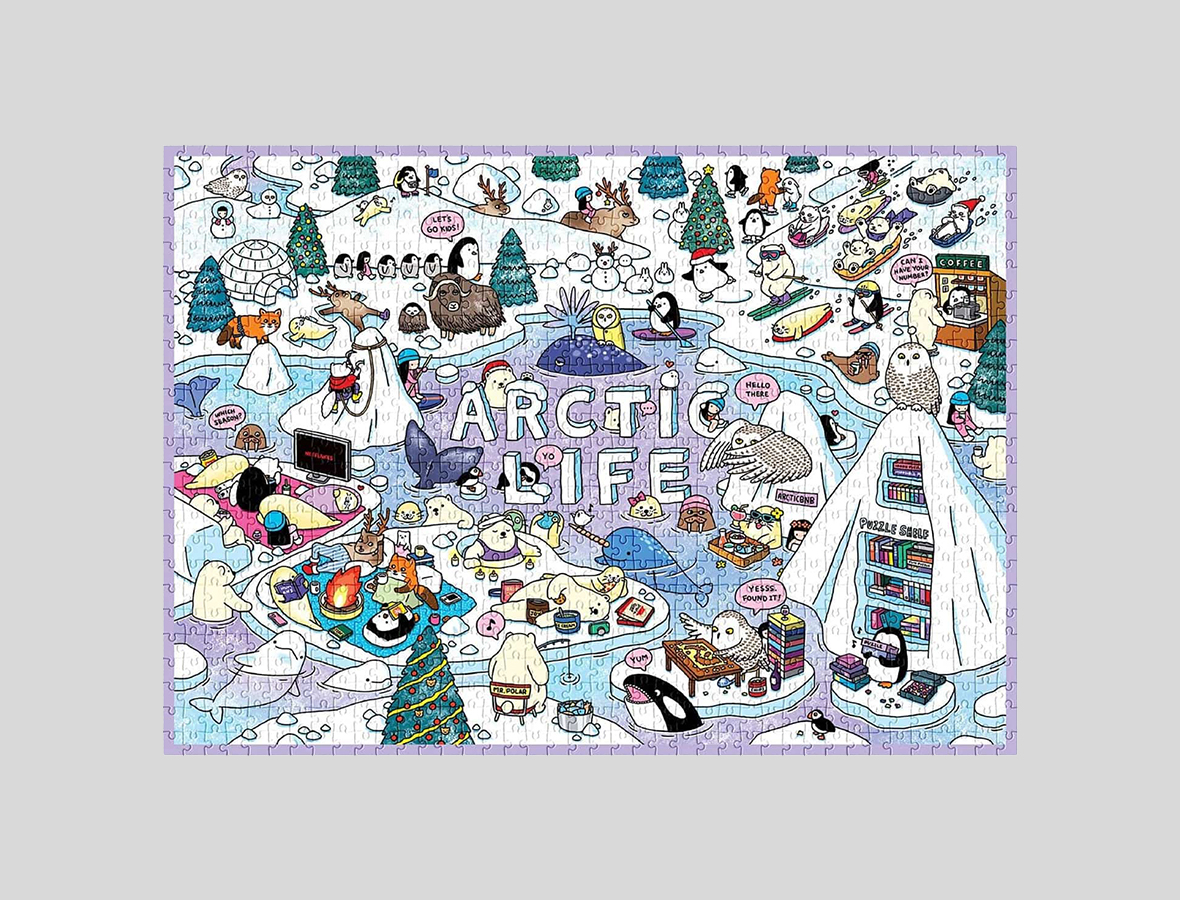 9/13 Photos
10/13 Photos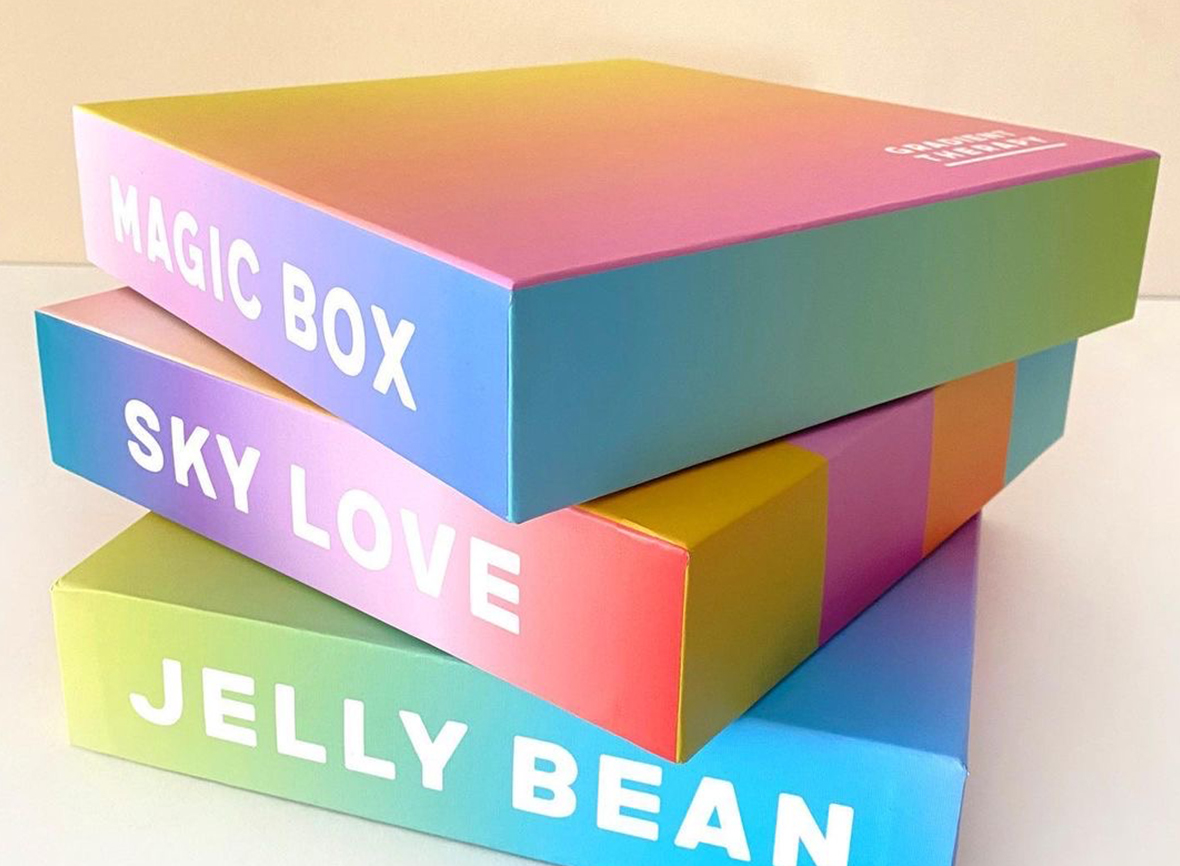 11/13 Photos
12/13 Photos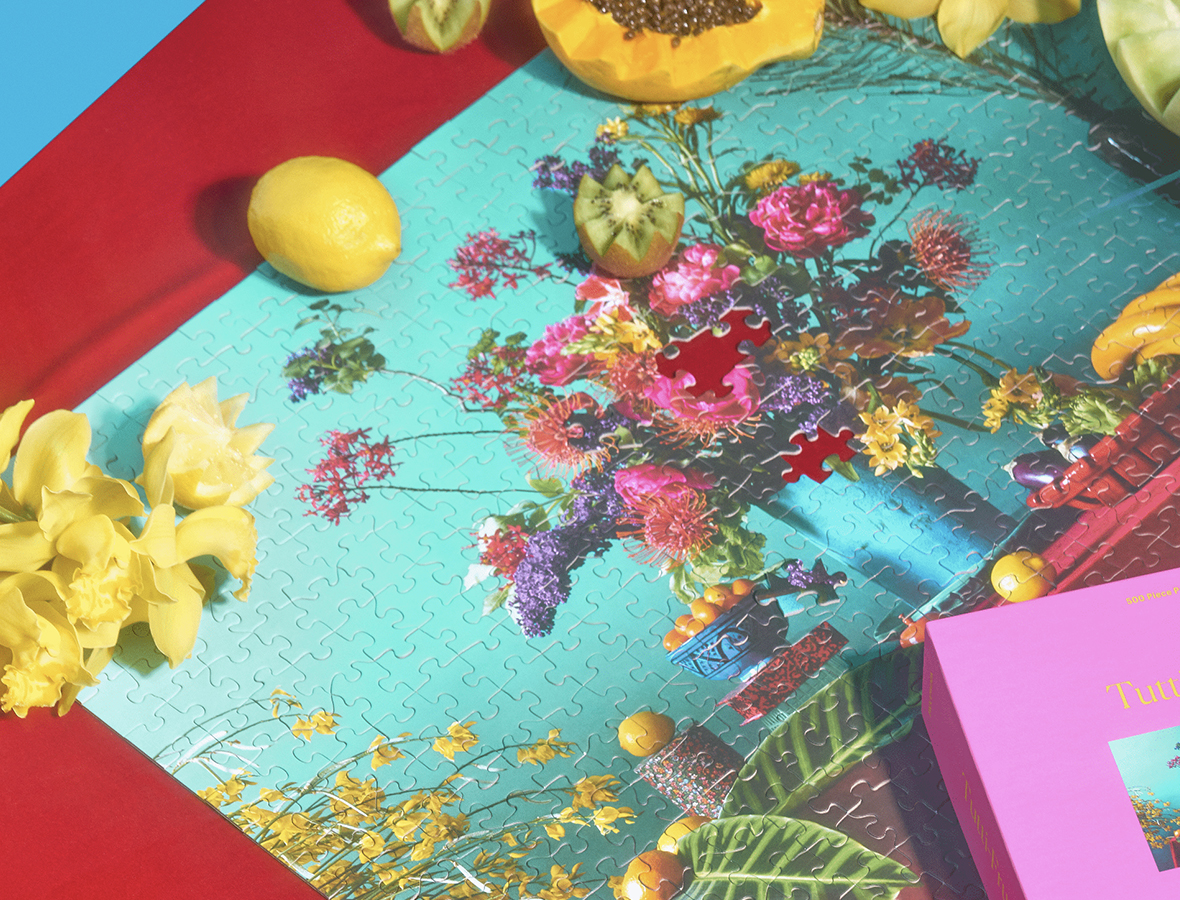 13/13 Photos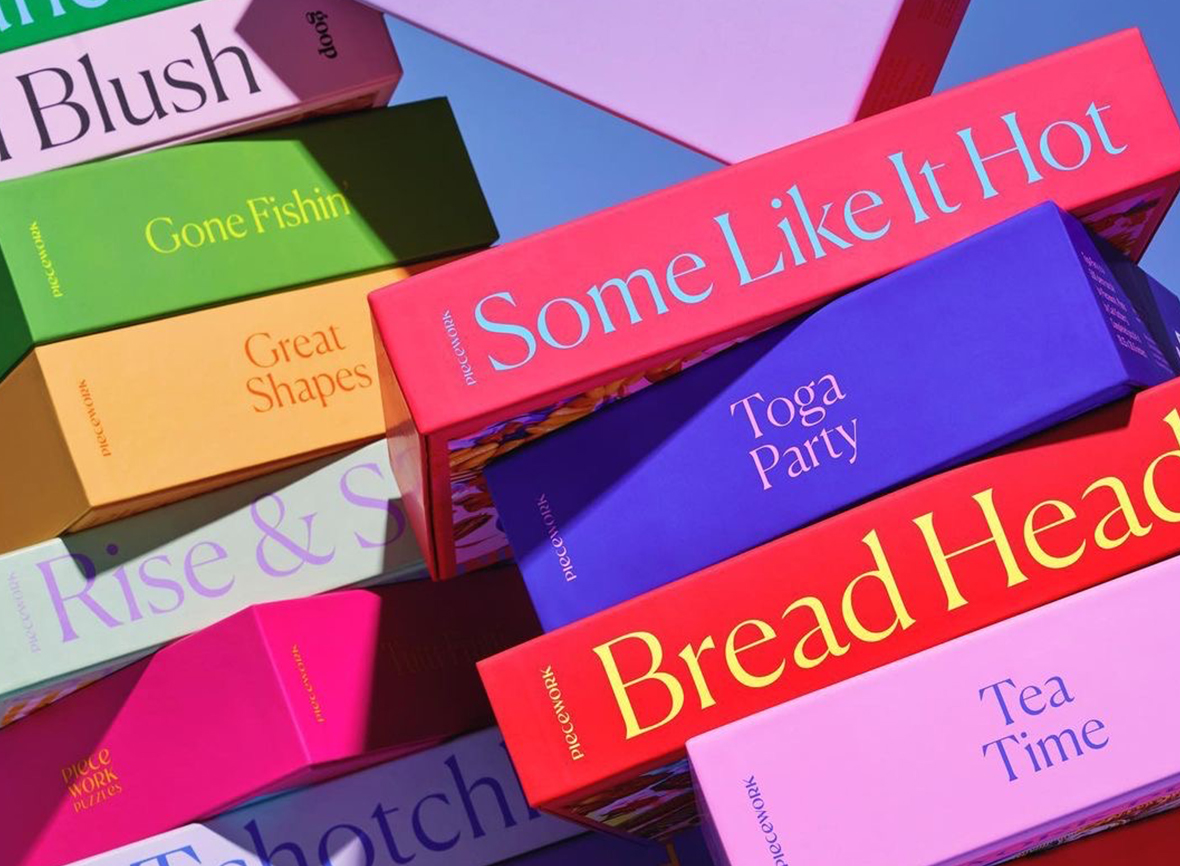 Fun fact about me: since joining the Design Milk team last year, I've become something of a puzzle addict. I'm thrilled to have the privilege of discovering new wildly talented makers and designers, of course – but I admittedly wasn't prepared for the hold that design-led puzzles would soon have on me. Not only do these drool-worthy jigsaw puzzles provide a welcome respite from my laptop and phone screen, but they're essentially works of art you get to build yourself (they make a great gift too!). Want a piece of the puzzle madness? Check out the women-owned jigsaw puzzle brands that have been fueling my puzzle-induced mania. For more modern jigsaws, head to the Design Milk Shop!
Piecework Puzzles
Proof that nights in don't have to be boring, Piecework Puzzles feature frame-worthy maximalist scenes that are the definition of eye-candy. Burned out by hustle culture and eager to unplug, founders Rachel and Jena booked a rental cabin to getaway. With zero cell service and only puzzles to entertain themselves, the founders and friends quickly discovered the inner piece that jigsaw puzzles can bring. Bonus: there's a playlist pairing for every one of their puzzles!
Tutti-Frutti Puzzle
Tutti-Frutti is the tropical still-life of dreams. Rife with captivating jewel tones and lush florals, putting together Piecework's Tutti-Frutti puzzle is its own kind of vacation. At 500 pieces, it still delivers a healthy challenge – Design Milk reviewer Tania writes, "This one was intricate enough to keep me engrossed for three nights in a row! Couldn't wait to get to it each evening. Lovely colors!"
$32
Shop Now >>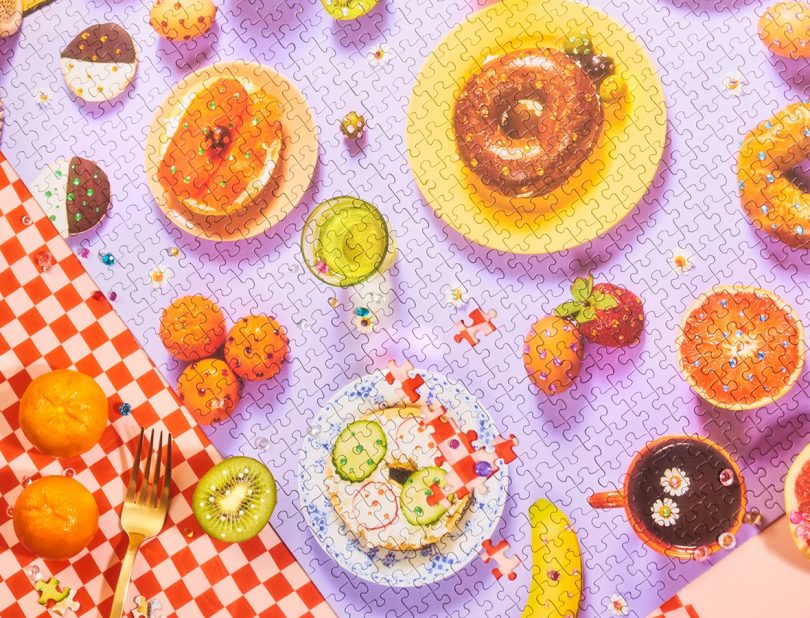 Rise & Shine Puzzle
A morning person's paradise, the Rise & Shine puzzle is an uplifting tableau in honor of the most important meal of the day. Complete with bagels and lox, sparkly fruits, and black and white cookies, this bright and colorful 1,000-piece puzzle is a perfect post-brunch activity fit for intermediate puzzlers.
$38
Shop Now >>
SOONNESS Puzzles
Canada-based artist and illustrator Soon Cho founded SOONNESS in 2021 as a way to support her burgeoning art career. After releasing her debut range of modern and colorful jigsaw puzzles (the brand's Gradient Therapy Puzzles are a favorite!) and learning the ins and outs of the business, Cho was inspired to collaborate with fellow independent artists and bring their work to SOONNESS' community of avid puzzlers.
Magic Box Puzzle
A star among SOONNESS' collection of Gradient Therapy puzzles, the 1,000-piece Magic Box puzzle is the perfect way to unplug and zone out at the end of a long day. Deceptively simple in its rectangular shape, the Magic Box puzzle's mesmerizing gradient is sure to captivate and challenge jigsaw lovers of all levels. A piece (no pun intended) of advice? Focus on grouping the pieces by color rather than shape.
$39
Shop Now >>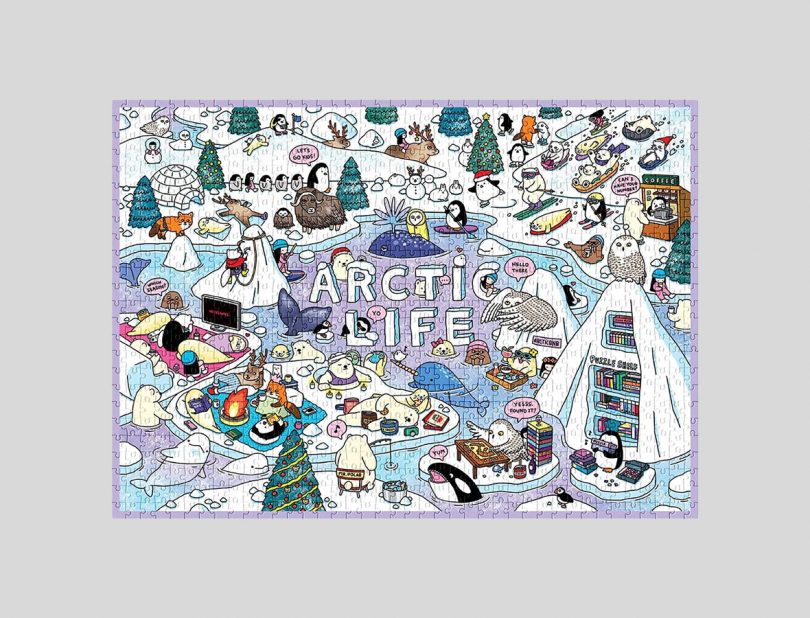 Arctic Life Puzzle
With adorable cartoon animals and new whimsical details to discover at every glance, SOONNESS' Arctic Life Puzzle is a jigsaw winter wonderland. Brimming with wintertime adventures, Arctic Life is challenging in more ways than one – puzzlers of all ages will love the mind-bending experience of putting together its 1,000 pieces, and the thrill of discovering hidden Ninas (SOONNESS' mascot character inspired by Soon Cho) along the way!
$39
Shop Now >>
Four Point Puzzles
Inspired by her design background and love of contemporary art, founder and puzzle enthusiast Lindsay Stead created Four Point Puzzles as a means to celebrate her passions and share them with the world. The Ontario-based jigsaw company is beloved for their thoughtful collaborations with contemporary artists and unique puzzle selection that has something for everyone. Whether you're interested in piecing together a photo of the planets, a quilted textile, or an original work of modern art – there's a Four Point Puzzle that's sure to challenge and delight.
Fade Puzzle
Designed in collaboration with Swedish artist and illustrator Sara Andreasson, the Fade Puzzle uses bold graphic shapes and expressive color gradients that challenge and entrance viewers. At 1,000 pieces, Four Point ranks the Fade Puzzle at a medium to hard difficulty, but with patience, time, and a bit of trial and error, you can master its seamless color changes. Plus, you'll love the sweet taste of victory that comes with hanging it on your wall once complete.
$28
Shop Now >>
Tangled Puzzle
In Four Point's Tangled Puzzle, renowned designer and crypto-artist Vratislav Pecka uses bold colors and thick interwoven organic lines to invite puzzlers to piece together each vibrant strand in search of its beginning. Inspired by the Bauhaus movement and '90s nostalgia, Pecka's captivating puzzle has a retro modern look that injects color and geometric flair to your space. At 1,000 pieces, the Tangled Puzzle boasts a moderate challenge, that when paired with some time and persistence, is accessible to all puzzlers.
$33
Shop Now >>
Ordinary Habit
Founded by mother-daughter duo Teresa and Echo Hopkins, Ordinary Habit jigsaw puzzles are artful objects that are as fun to complete as they are to look at in your home. Believers of the transformative powers of daily play, Ordinary Habit puzzles help turn ordinary moments into mindful ones. Whether you're completing them in a team or solo for meditative escape, Ordinary Habit's creative, modern puzzles help cultivate a sense of calm and connectedness, one piece at a time.
How I Will Spend the Summer Puzzle
Designed by illustrator Maggie Stephenson, the How I Will Spend the Summer Puzzle epitomizes all of our hopes for the approaching spring and summer seasons. Rich with sunshine, tropical fruits, palm trees, and a warming pink and green color palette – every step of completing this 1,000-piece puzzle will spark joy.
$60
Shop Now >>
Puppy Love Puzzle
Ordinary Habit's Puppy Love Puzzle, designed by illustrator Ana Jaks, is a bite-sized jigsaw at 100 pieces that delivers a major boost of serotonin. With its vibrant colors, bold graphic flowers, and cheerful confetti – piecing together this stylish pooch is a total treat. It makes a great gift for the dog lover in your life too!
$25
Shop Now >>
Shopping any of our puzzling picks?
Share your haul and tag us @designmilk for a chance to be featured on our Instagram!