Between the new 3D printed shoes by Janne Kyttanen and the new Zaha Hadid x United Nude collaborations, we've got innovative footwear on the brain. This collaboration might have happened back in 2008 but we still think the design is really cool and futuristic. Brazilian footwear company Melissa partnered with Zaha Hadid which allowed the visionary architect to explore her designs in a whole new medium. The organic design gives you a sense that it's emerging from the ground and slowly climbing up the foot and ankle in an asymmetrical, fluid fashion. Resting against the foot like a second skin, the shoes aim to blur the boundary between body and object.
The ergonomic shoes were made using advanced digital modeling techniques, allowing the company to achieve the look they were going for. They took a bit of refining with the help of rapid prototyping and because of the fluidity of the design, Melissa's plastic injection mold technology worked well.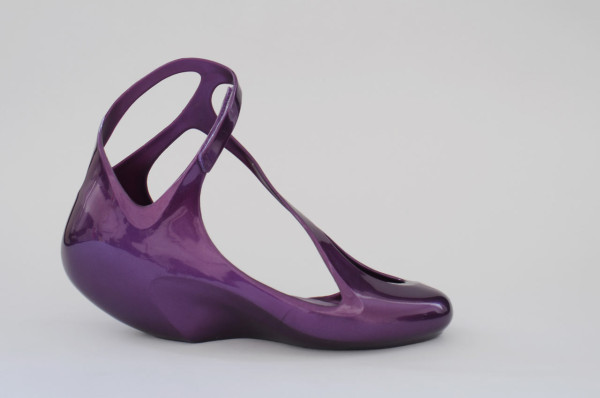 Photos by David Grandorge.