memobottle Reimagines the Water Bottle (Again) in Stainless Steel
memobottle Reimagines the Water Bottle (Again) in Stainless Steel
1/18 Photos
2/18 Photos
3/18 Photos
4/18 Photos
5/18 Photos
6/18 Photos
7/18 Photos
8/18 Photos
9/18 Photos
10/18 Photos
11/18 Photos
12/18 Photos
13/18 Photos
14/18 Photos
15/18 Photos
16/18 Photos
17/18 Photos
18/18 Photos
memobottle has been a Design Milk favorite since 2014 when they first landed on our radar. We're big proponents of reusable water bottles and their compact flat design was the first of its kind – no more big and bulky water bottle protruding out from your bag or back pocket. We love them so much, we brought them into the Design Milk Shop making it super easy for readers to get their hands on them. Until now, they've made memobottles out of BPA- and BPS-free plastic… but that's about to change. The Australian brand is launching their ingenious water bottles in the new Stainless Steel memobottle range available in matte black and matte white.
Just like the original memobottle collection, the Stainless Steel memobottle range comes in four paper-inspired sizes: A5 (33 oz.), A6 (16 oz.), A7 (8 oz.) and Slim (20 oz.). Another similarity with the original drop – it's being launched on Kickstarter, where they've already raised over $350,000 of their $20,000 goal!
The bottles are convenient and perfect travel companions as they easily slide into pockets, bags, and even in a stack of books. They're super durable and will keep you hydrated going to and from work, running errands or flying to a tropical destination.
The lightweight Stainless Steel memobottle is formed from premium food-grade 304 stainless steel and finished with a luxe satin powder-coat making it nice to touch but also scratch-resistant. The wide mouth makes it easy to refill and drink from for a smooth drinking experience. When it gets dirty, memobottle has your covered with new bottle cleaning tablets to ensure clean drinking.
If the design isn't enough to sell you, every memobottle sold means someone gets clean drinking water for five months through their partnership with not-for-profit water.org. Since they teamed up, memobottle has provided over 11 million days of clean water to those in need. Plus, it's estimated that they've prevented over 100 million single-use water bottles from being sent to a landfill in the last six years.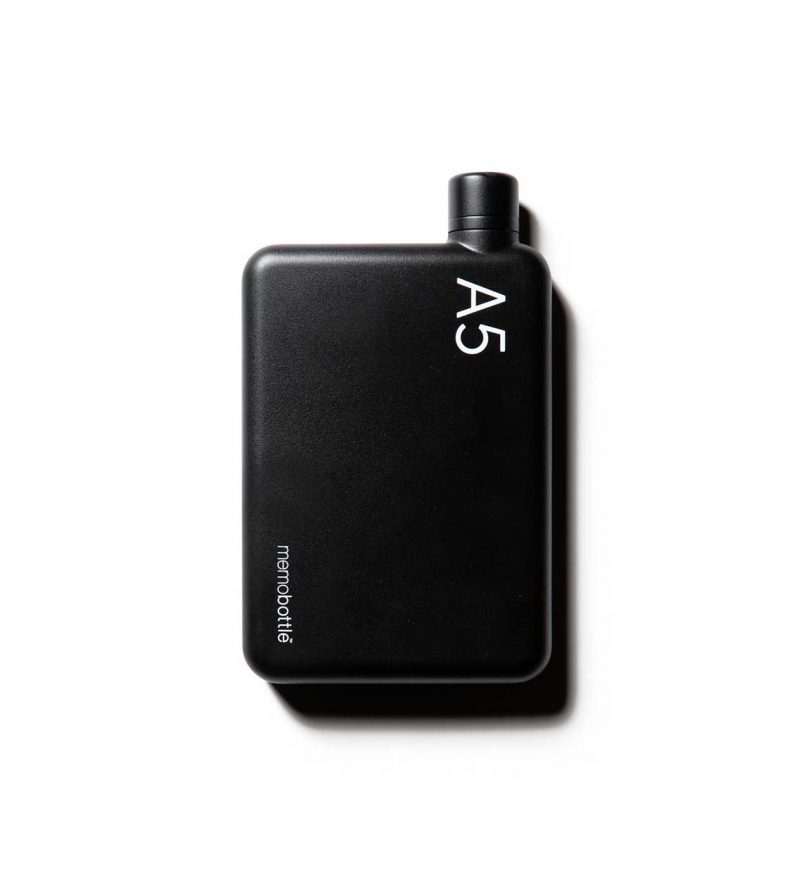 If you want your own Stainless Steel memobottle in matte black or matte white, donate to their Kickstarter before September 16th. 
>>> Looking for the original memobottle and memobottle accessories? Head here! <<<