Memory Functions Welcomes New Starts + Old Memories
Memory Functions Welcomes New Starts + Old Memories
1/11 Photos
2/11 Photos
3/11 Photos
4/11 Photos
5/11 Photos
6/11 Photos
7/11 Photos
8/11 Photos
9/11 Photos
10/11 Photos
11/11 Photos
Yuko Nishikawa's Memory Functions represents the blank slate that comes with taking up residence in a new space, a new phase of life that builds upon existing memories. This is the Brooklyn-based Japanese designer and contemporary ceramicist's largest solo exhibition to date, and the first of The Brooklyn Home Company's art residency series, focused on environmental issues through a site-specific installation.
"When I visited The Butler Collection, I felt excitement arising within me," says Nishikawa. "Making installations within a residential environment is exciting because my work is displayed in a space that will hold and witness living. I want to make work that accompanies ordinary, everyday moments."
Nishikawa invites visitors to the residential unit where the exhibition is housed to interact with over 200 whimsical mobiles. She's made the pieces of each from recycled paper pulp that's processed in-house, then colored so that it can be reused again for future projects. Nishikawa gets these materials from other artists and businesses around her studio in East Williamsburg.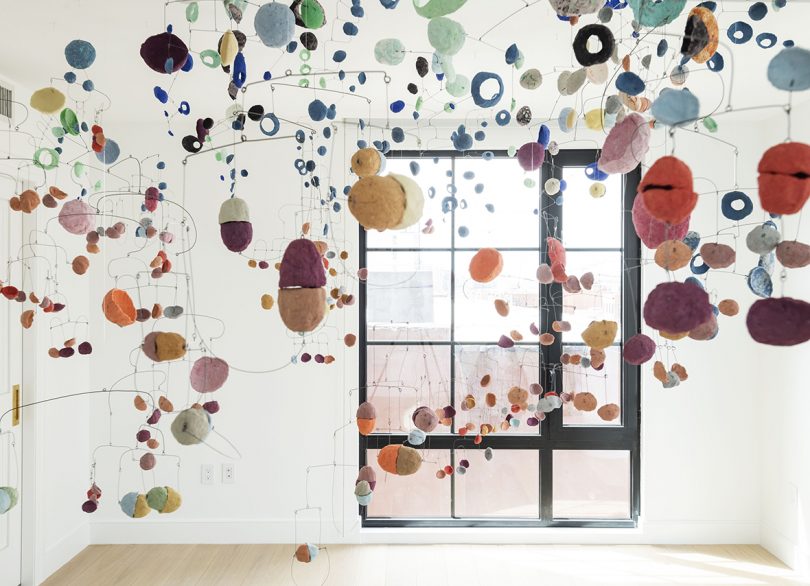 As visitors make their way through the space, each mobile moves slightly – an example of how each one of us impacts their physical environment. In the living room, cloud-like white mobiles symbolize the fresh start of building a life in a new home. Conversely, the primary bedroom is filled with brightly colored mobiles suspended from the ceiling. These represent the excitement that comes with moving into a new space and new phase of life while simultaneously building upon the past.
Memory Functions, as well as the partnership between local family-run design and development firm The Brooklyn Home Company and Nishikawa, is the first of a series of residencies that will be held in its built environments. It's being done in support of their commitment to art, craft, and commitment to sustainability. The exhibition will be open to the public on May 10th and 11th during NYCxDESIGN's Festival.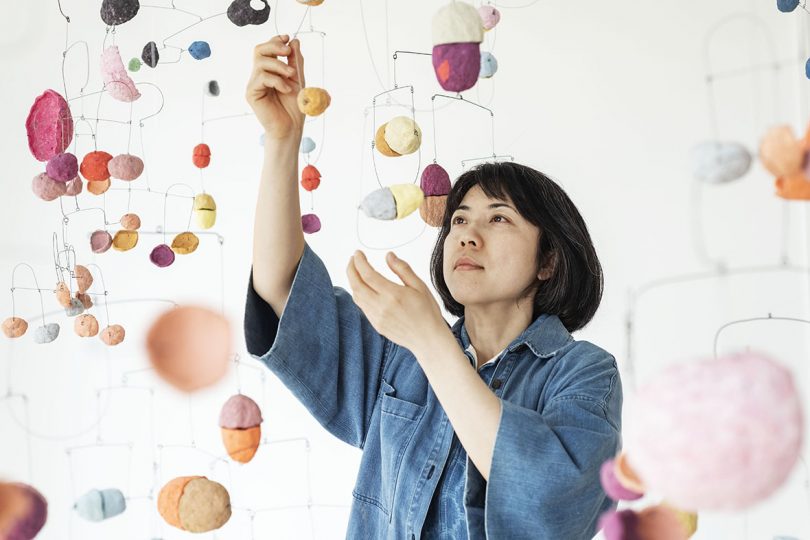 To learn more about Memory Functions, visit yukonishikawa.com. The exhibition is open to the public during NYCxDESIGN, May 10-11, at The Butler Collection by The Brooklyn Home Company at 137 4th Avenue in Brooklyn.
Photos by Matthew Williams.