Gothenburg, Sweden-based design studio, Design Stories, set out to create a collection made of industrial waste material produced by local companies. Working in collaboration with a group of producers and artisans called Returhuset, Merry-Go-Round was born. The pieces are made from materials that would normally be thrown away as trash and the results are a charming collection of lamps and tables with an interesting story to tell.
The Drawstring Lamp, made by Svensson Markspelle, is constructed with a screen that originally was made to filter sunlight, making it the perfect material for a lamp. Structure was already built into the textile so the lamp forms its organic ball-like shape on its own.
To complement the shades, they designed fabric power cords to go with each lamp.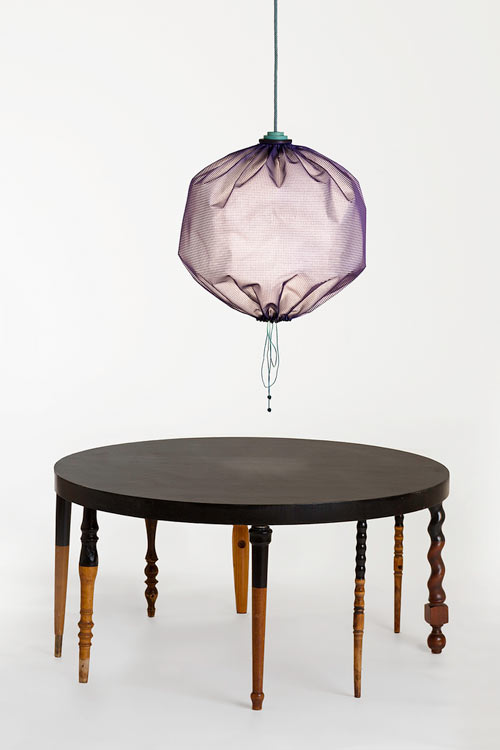 The Odd Table takes usable parts from broken tables and chairs and assembles them together into new pieces of furniture.
Photos by Hendrik Zeitler.