Mestizodizenio is a line of furniture from young Argentinian designer Leonardo Puppo. The line focuses on practical designs but with a punch that makes each one stand out. Each piece mixes wood with another color, or even black and white, which gives them their own personality. The line is meant to work in any room and in various situations making them adaptable for each user.
Pistiruli is a coat rack meant for your various garments, umbrellas, and bags with its various tree-like limbs cascading off of it.
Socorro is a perfect side table that would fit beside the bed or in the living room next to the sofa. It also has an engraved geometric pattern on the tabletop surface.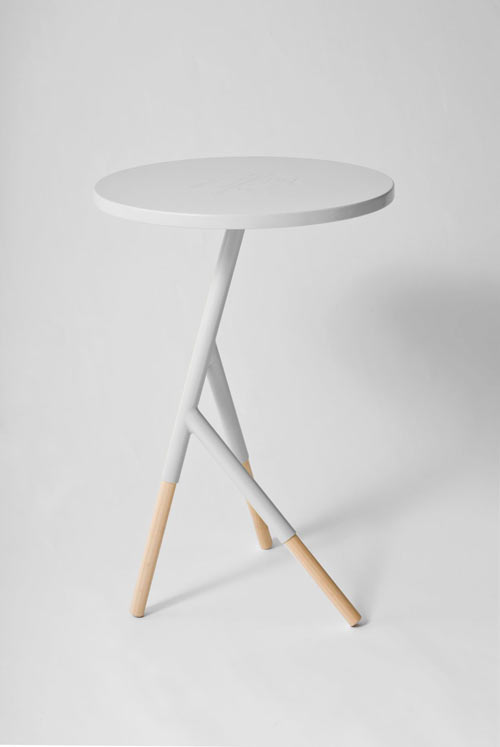 Nostalgia is a coffee table that would fit in well in an apartment or any small dwelling. It also features a geometric pattern on the surface.
Rawe is a bench made for the foot of the bed or in hallways or living rooms with the goal of having two people sit together.
Isósceles is a coffee table but larger in size than the Nostalgia one. The wooden tabletop is angled making it a nice departure from your average rectangular options.
Discépolo is a valet stand to set out your next day's clothes on or to rest the ones you just took off so they don't wrinkle.