When you live in tight quarters, thanks to city living, it's not an easy feat getting a cool bed moved into your bedroom with narrow hallways and tight turns. Detroit-based Floyd has designed a bed to remedy that with The Floyd Bed Frame, which is a modular, platform bed that's sturdy, modern, and also, easy to move when needed.
Two years ago they came up with The Floyd Leg, which reimagined how to make a table, and now they've brought that concept to the bed making it easy to assemble in just a few minutes with no tools required. Using a lightweight, honeycomb material, the platform provides a strong based for your mattress while remaining easy to move.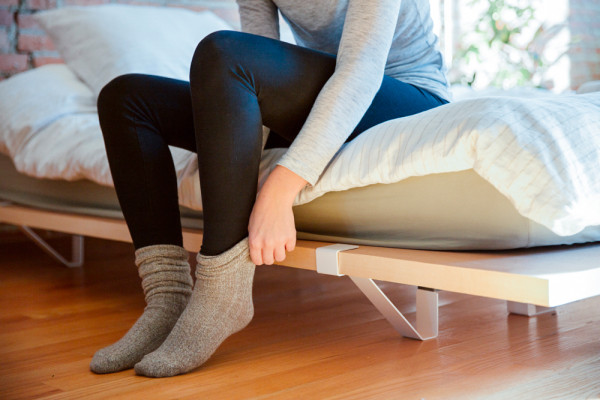 The company works with local manufacturers to produce their products aiming for the highest quality.
They're running a Kickstarter campaign letting you be one of the first to get your very own bed.