Backyard chickens have become a thing over the last few years and at first thought, it seems pretty simple. However, like all animals, you have to think about feeding and sheltering them. Newcastle-based studio RASKL can help you out with the latter as they designed a luxury minimalist chicken coop to house your brood.
The spacious coop might just make your other pets jealous with its ventilated walkway, drawbridge entrance, and living area complete with a nesting box.
The coop is made out of Valchromat panels, which are water resistant, and iroko wood, that happens to contain a natural oil that resistant to moisture. Overall the material choices were practical, as well as giving it a clean, minimalist look.
The living area features a slide-out, removable floor that makes cleaning easy and the nesting box is built near the rear wall and has a hinged lid to get to the eggs.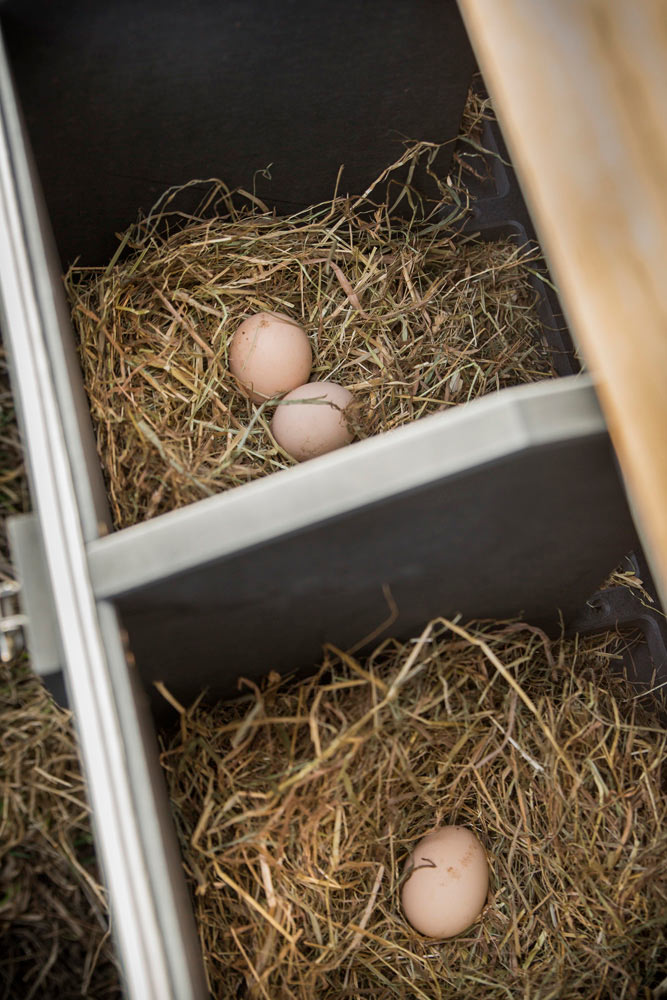 The Chicken Coop was launched at Northern Design Festival in October.

Design From Around The Web