Bangalore-based designer Saif Faisal designed a trio of trays that were inspired by those handy, age-old wicker ones. Instead of going the traditional route, he scaled back on the design and introduced cork as the only material. The Cork Trays, which come as a Soft Square, Circular, and Loop, are not only durable, they're practical in that you can keep all of your smaller items contained.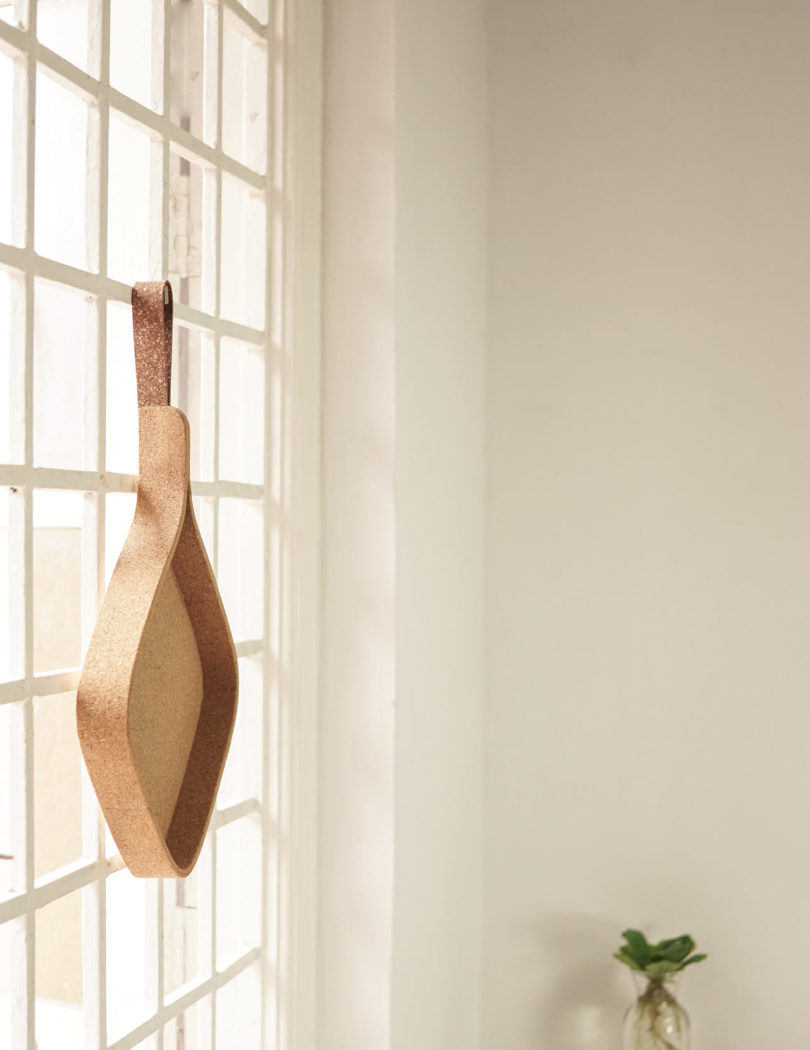 When they're not holding your pens, jewelry, or fruit, hang them on the wall as a piece of art.
Each tray is made of two different types of cork, a regular type that makes up the structure, as well as a rubberized cork that forms the strap.
Photos by Saif Faisal.