BLACKHAUS Karol Ciepliñski Architekt just completed a studio apartment for rent in a recently renovated tenement house in Krakow that was built in 1934. Located on the 3rd floor, the 27-square-meter (approx. 290 square feet) apartment was designed for short-term renters complete with a calm, minimal feel.
The challenge was to create a space that was comfortable and had everything one might need for temporary living, just as if they were at home. The layout was redesigned to become an open floor plan with areas clearly divided into zones with the help of color. The kitchen and entryway are light grey, the bedroom/living room are white and oak wood, and the bathroom is all black.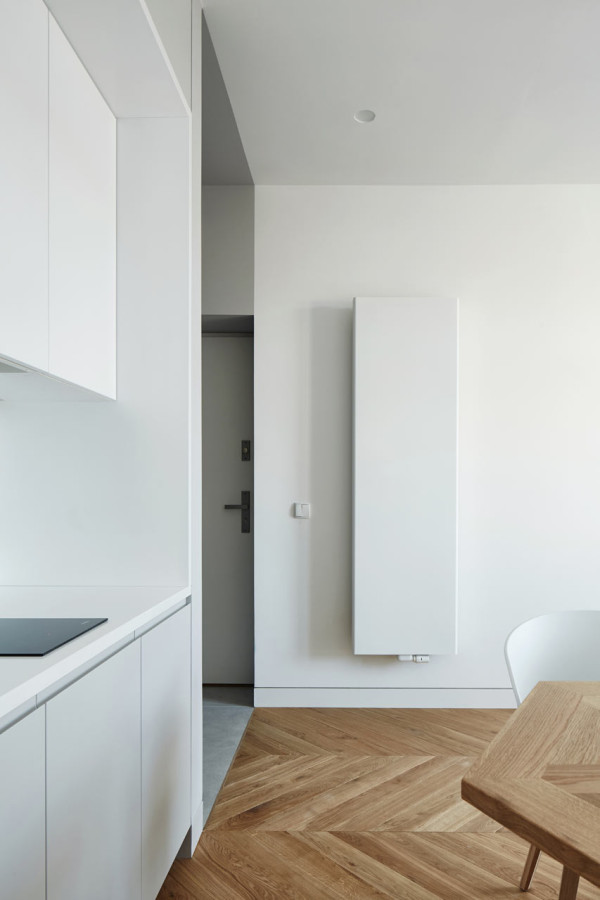 While the apartment contains all the necessities, the space still feels open and clean with minimal details.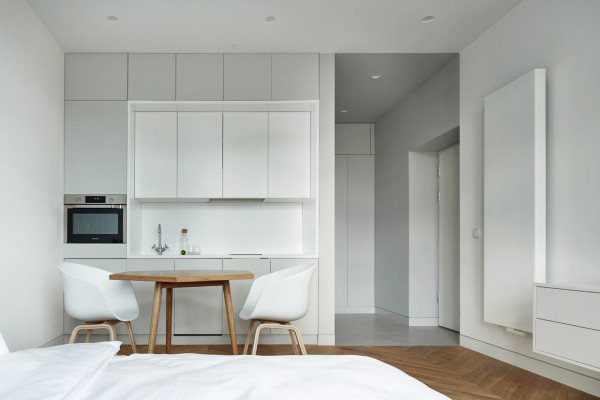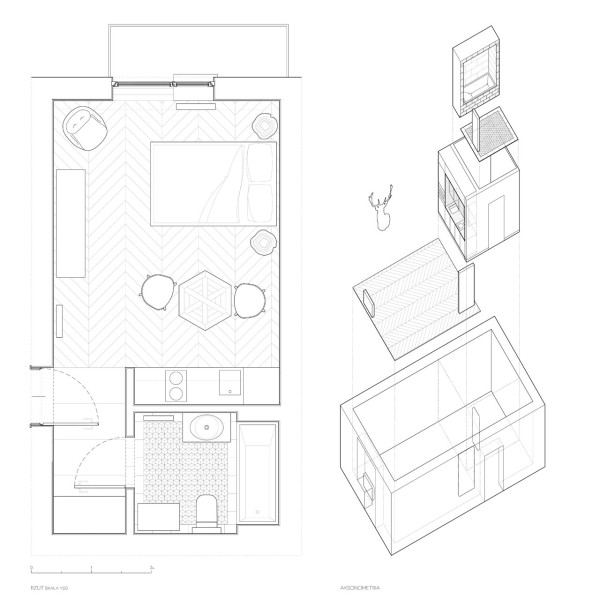 Photos by Bartlomiej Senkowski.