Milano Smart Living is about to take the US by storm with their high end, Italian-made furniture that is perfect for anyone looking to save on space. Multifunctional furniture is where it's at for city dwellers and anyone living in tight quarters. Even if you're not, dual-purpose furniture is a smart way to get more bang for your buck. One of my favorites is their Minuetto table.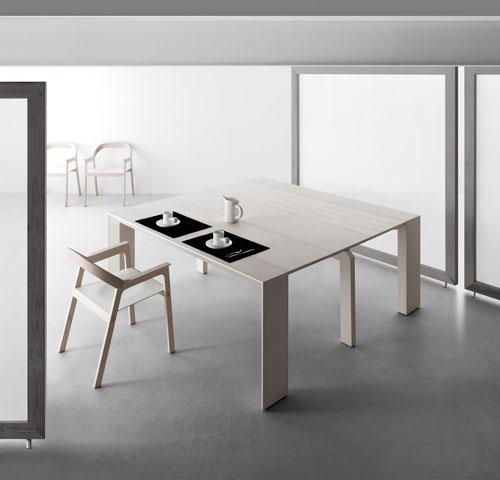 It starts out as a console table but quickly transforms into a large dining table big enough to seat 10 people. Can you believe a full-size dining table is packed up neatly into that narrow console table?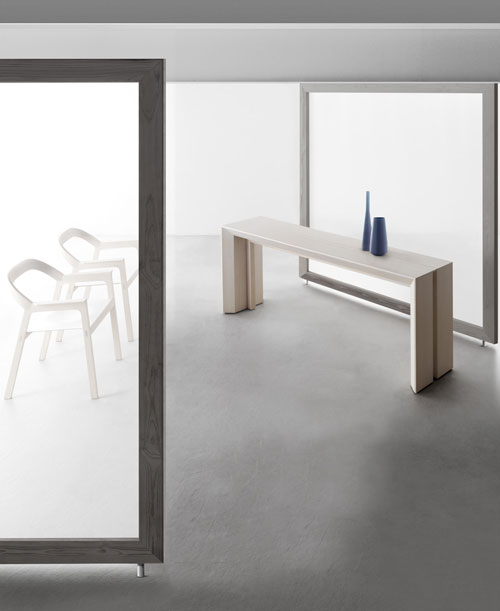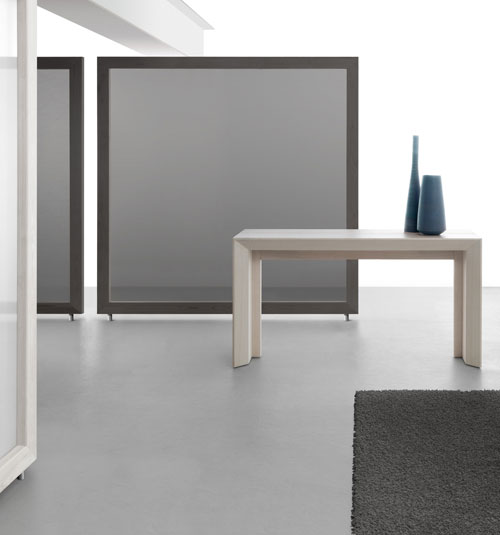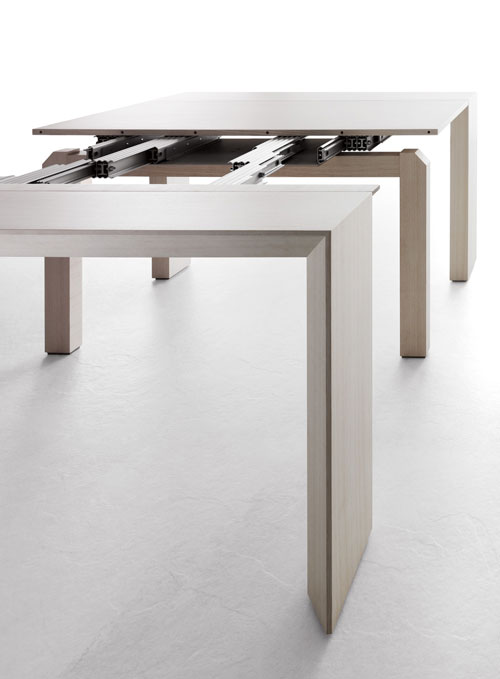 With a few easy moves, the full table is ready to go for when you need to feed an army of guests.