Instead of recycling their old CDs, the architects of Bignatov Studio were inspired to turn their old electronics into a community art project in Varna, Bulgaria. Along with 128 volunteers, they created Mirror Culture, an installation to support Varna's bid for the European Capital of Culture in 2019. Thanks to its immense popularity, Varna was able to recently pass the pre-selection phase!
Watch the installation here: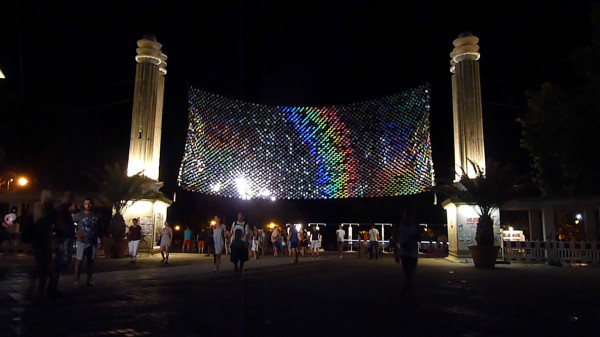 To create Mirror Culture, they gathered 6,000 CDs and attached them onto a custom knitted fishing net at the entrance of Seaside Garden, a local attraction. During its summer debut, it had already been seen by 50,000 visitors.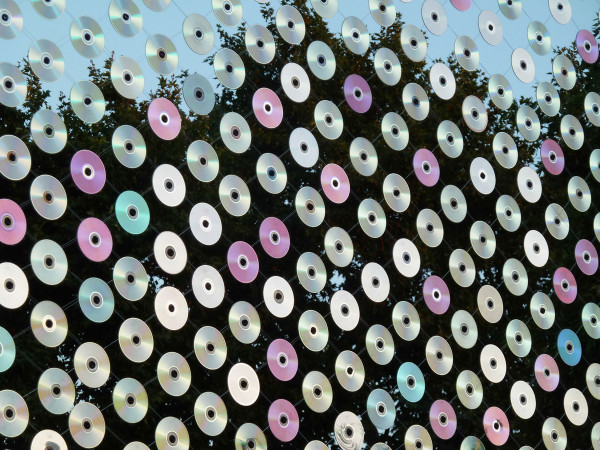 Inspired by the reflection of light on water, the installation moves with even the slightest breeze. Each wave inspires and brightens its surroundings with its rainbow color and motion. The symbolism of the CDs against a fishing net represents a reflection of our current time – a juxtaposition of digital and analog.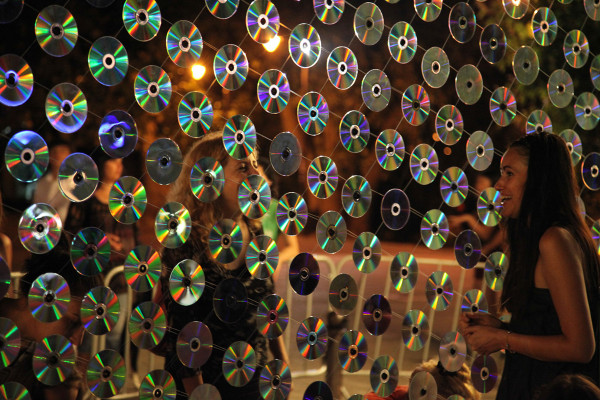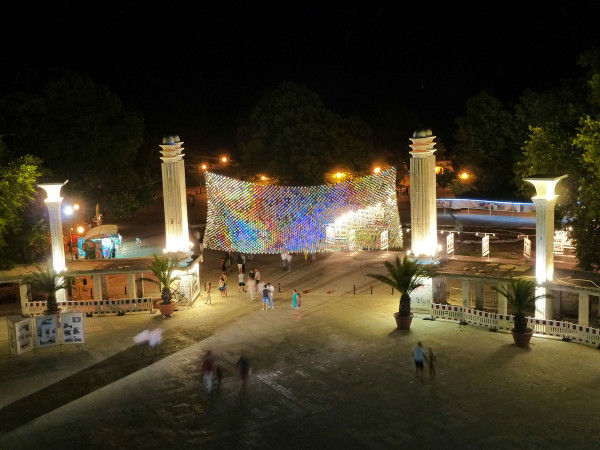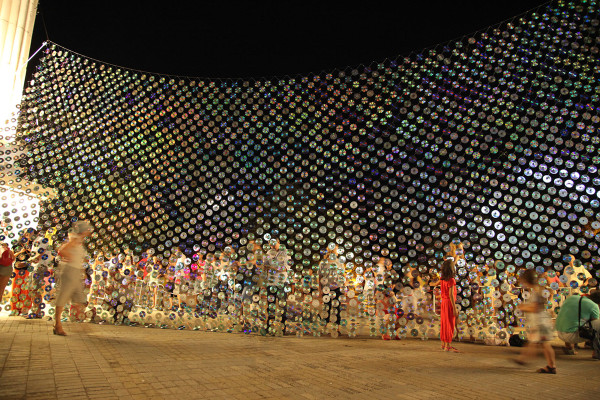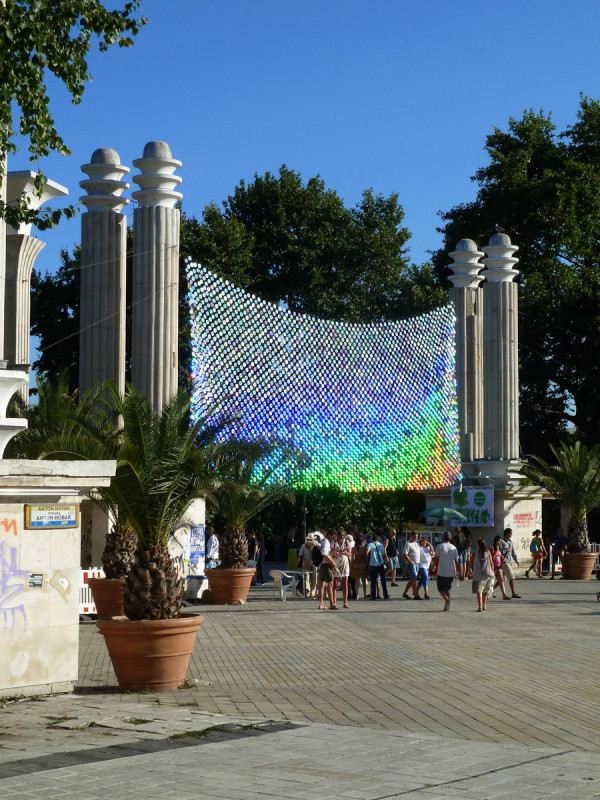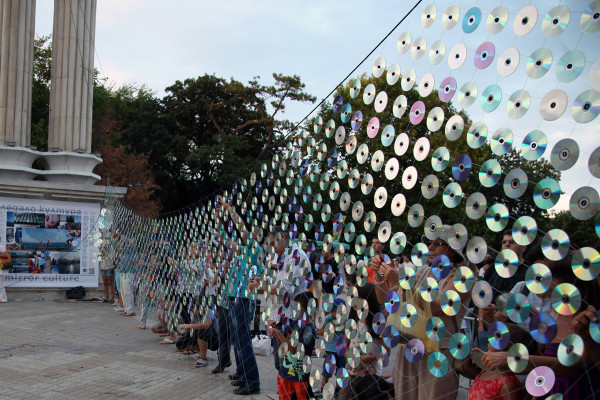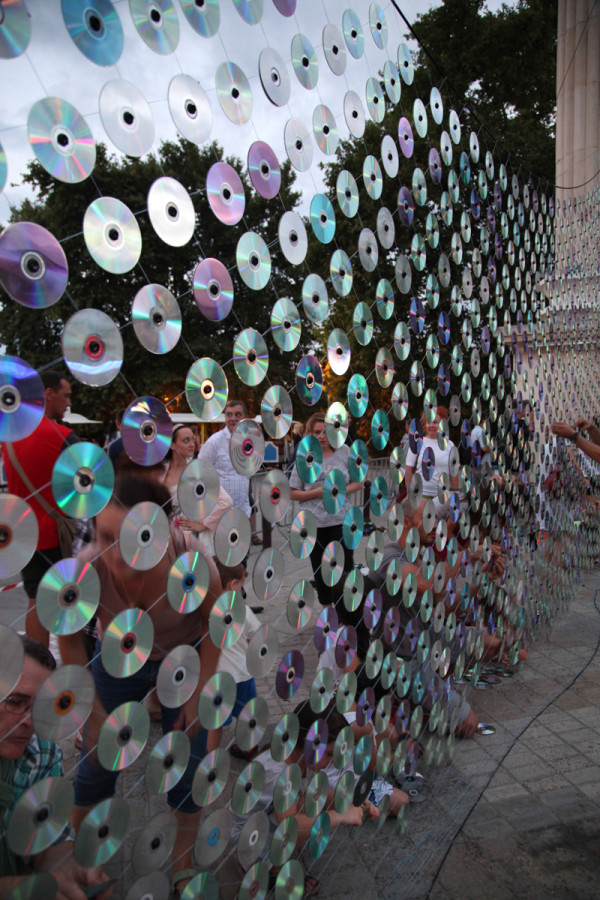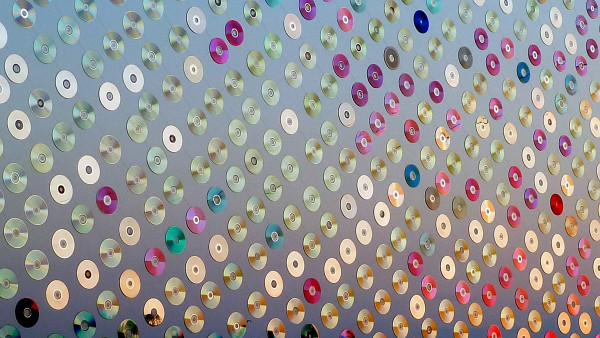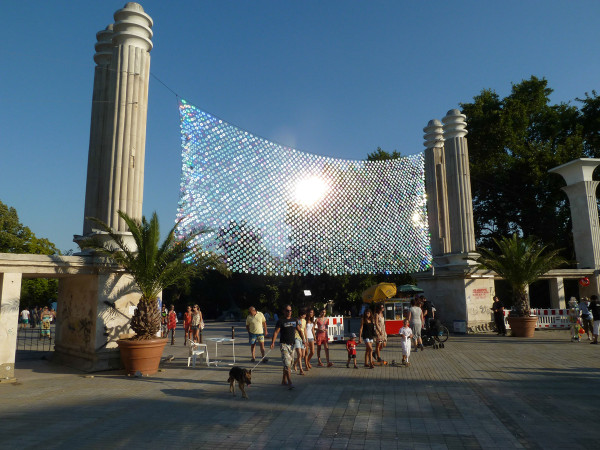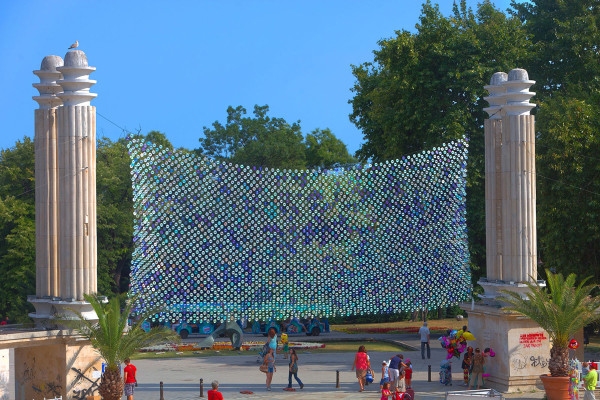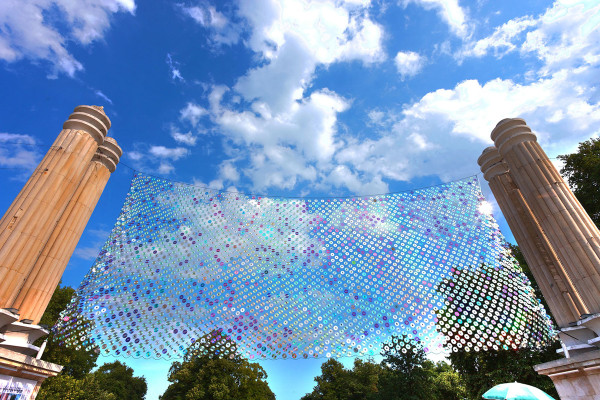 In action: