Kirath Ghundoo is launching two new collections of wallpaper after her last really amazing collection called Mix 'n' Match made some waves.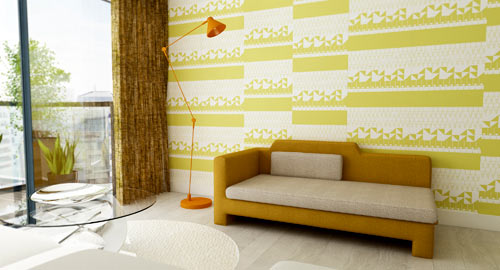 First, MisMatch is a geometric series of sustainable wallpapers in three colorways.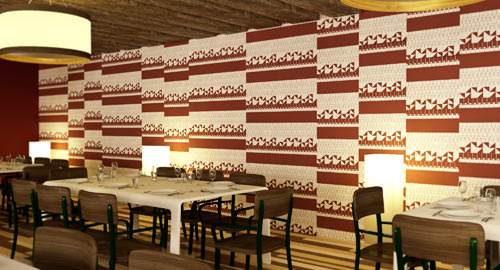 Additionally, Kirath has launched a Bespoke service to design one-off wallpapers to suit your interior. I'd love to have some of her custom wallpaper in my home.
Contact her for purchase information.
She'll be showing them live later this year at 100% Design in London.