Designers are typically amongst the most rabid of first adopters when it comes to technology. It's in our blood to be curious about the novel, open to solutions which may bring us to new answers for old problems. Yet even in this age of smartphones, phablets, and tablets, the old pen to paper notebook perseveres as a tool of the creative mind, the instantaneous and tactile joy of writing and sketching still retaining a place in the designer's toolbox (not to mention the superior method for memory retention). It's credit to the simplicity of the old fashioned paper notebook that digital pursuits are still outlined on the pages of paper.
Cue in the 7.7″x 5.4″ Mod, a notebook that shares the same dimensions with the iPad mini, filled with pages of plain, ruled, and dot-grid 120GSM paper for note taking, sketching, and planning. For all intents and purposes these are by themselves nothing different than a tried and true Moleskine, until you get to the last page…
Once you've finished filling up the pages of any Mod, you'll have the option to send the entire content of the Mod notebook to be digitized in 5 days, available at the Mod app website, with sync compatibility with services like Dropbox, Evernote, and OneNote (a pre-paid envelope is there waiting for Mod owners to send their pen-to-paper scribblings away for free). You even can get your notebook returned for safe keeping, or have Mod recycle it for you if you're committed to living with a little less clutter. For the notebook addictive, it's an ideal win-win solution between real world documentation and cloud-based accessibility.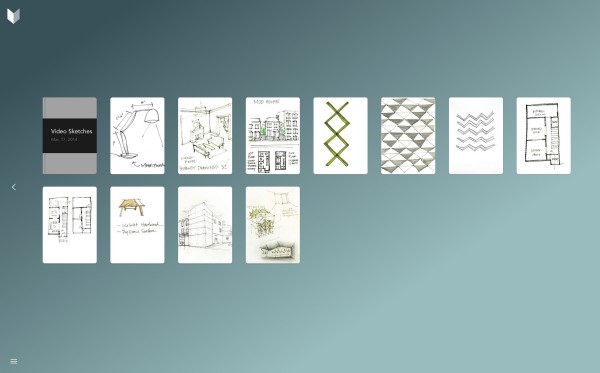 The Mod notebook is available for order today at ModNotebooks.com.