No one feels like toting around multiple bags when it comes to getting through the day. Sometimes you want to hit the gym after work and Aer's new Duffel Pack conquers all of your bag needs. The bag not only holds your office essentials, it carries your gym gear too, all in one stylish duffel/backpack hybrid.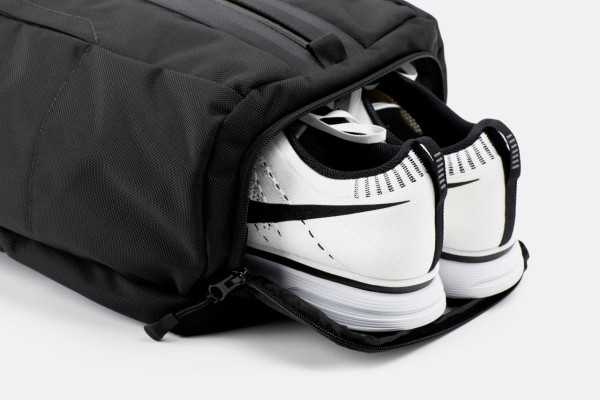 There's a ventilated shoe pocket on the bottom to hold your sweaty shoes or clothes after you work out. To combat the stench, it's lined with water-resistant nylon and has ventilation.
Around back, it has a compartment that has your office needs covered. Basically, you can keep a mobile office with you at all times with padded places to store your laptop and tablet.
Easily accessed pockets on the sides can hold your phone, pens, paper, and any other important items you might be carrying. Then you can use the other one to keep your gym stuff. The main compartment can carry clothes or a towel for your work out.
The exterior is made from a water-resistant, ballistic nylon that's finished with a urethane coating for extra protection.
Like what you see? The Duffel Pack is now available on Kickstarter.