LARKBECK is a new collaboration between furniture designers Rafe Mullarkey and Laszlo Beckett. They set up shop together to focus on cabinet making using tried and true techniques but with modern day technology. The duo has designed these limited edition pieces made from solid hardwoods, each with their own decorative spin. Overall, beautiful craftsmanship from two very different points of view.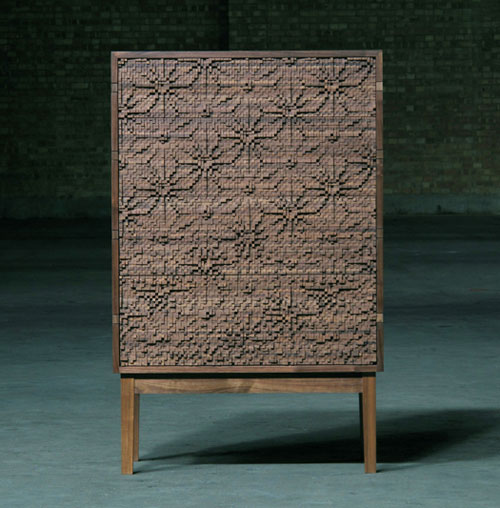 Asa No Ha Highboy
Laszlo Beckett created the Sarasa Editions which include a desk and sideboard. They feature pixelated cherry blossoms that were inspired by the work of designer George Nakashima and jeweler Jo Hayes Ward. Beckett reimagined the Asanoha pattern that Nakashima used and created his own 3D version of it.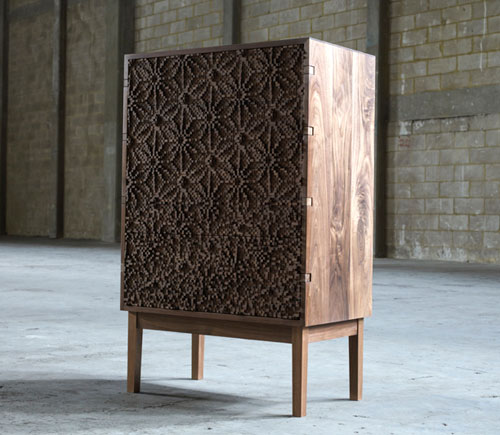 Asa No Ha Highboy

Shippo Tsunagi Desk
Rafe Mullarkey's Linden Credenza is made from Austrian Lime and has a clean, modern aesthetic. With a mid-century feel, the machined doors give it a three-dimensional, geometric look with lots of character.
LARKBECK will be making their furniture debut at the London Design Festival in September.