Let's begin with the almighty symbol of Christmas – the tree. Illustrator and designer Jenn Ski goes retro with this vintage aluminum tree that's paired with an array of red and pink ornaments. The sparkly ornaments pop off the silvery tree.
Looking for an alternative to a traditional tree and perhaps one you can make yourself? Here's a DIY tree you can make with nails and string.
Another idea for a non-traditional tree – drill holes in tree branches, stack them according to size on a dowel, fan the branches out, and voila! A rustic homemade tree!
With a little bit of time and patience, you can craft your own Christmas Tree Ornament Mobile with the help of Not Martha's tutorial.
Steering clear of red and green to better fit the style and palette of the home, this Danish apartment gets a potted tree outfitted with handmade ornaments in vivid colors.
Besides avoiding red and green when it comes to ornament time, you can also avoid your normal balls and try something new, like these paper geometric shapes on this Happy Mundane tree.
Another atypical palette, from stylist Will Taylor, that's full of punchy technicolor-inspired hues.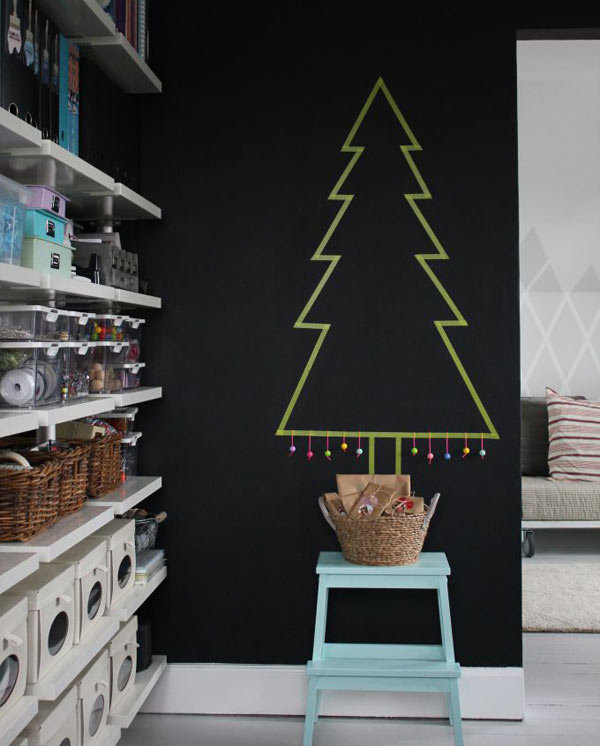 Let's face it, not everyone has the space for a tree or a lot of decorations but still want to get festive. With washi tape taking the craft world by storm in recent years, it's easy to find. Now put it to good use and tape an outline of a simple tree on your wall and boom, instant holiday, thanks to the Bettina Holst Blog.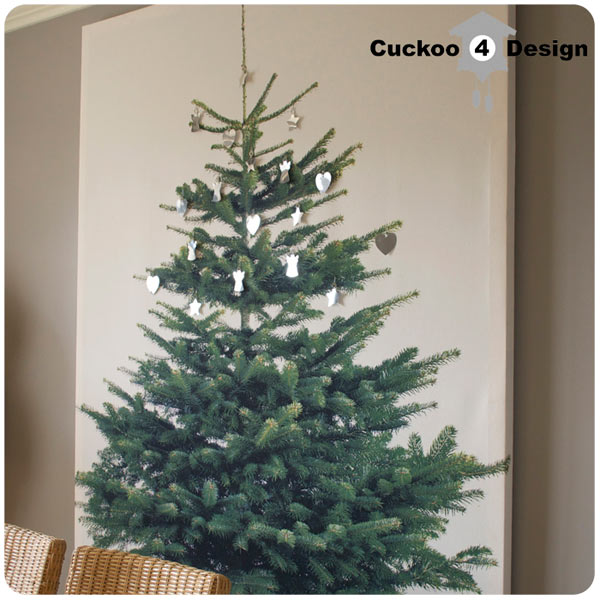 If you're not into washi tape, you can try this easy DIY from Cuckoo 4 Design that takes Ikea Margareta fabric and stretches it on canvas. The fabric has a massive Christmas tree printed on it that looks incredibly real. Add small, lightweight ornaments and you have yourself an inventive tree.
Take a string of those big bulb lights and wrap them around a giant wreath frame.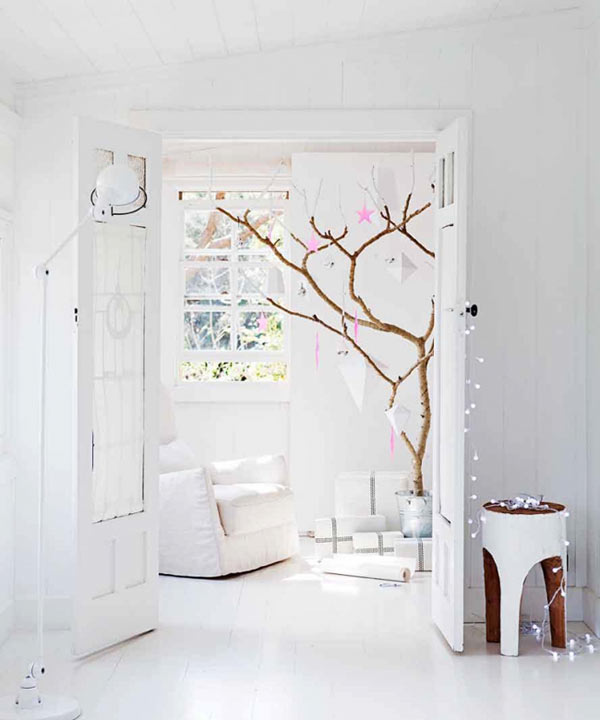 Stylist Sarah Ellison created a simple scheme with white geometric ornaments and pink stars on a single bare branch whose tips are painted white.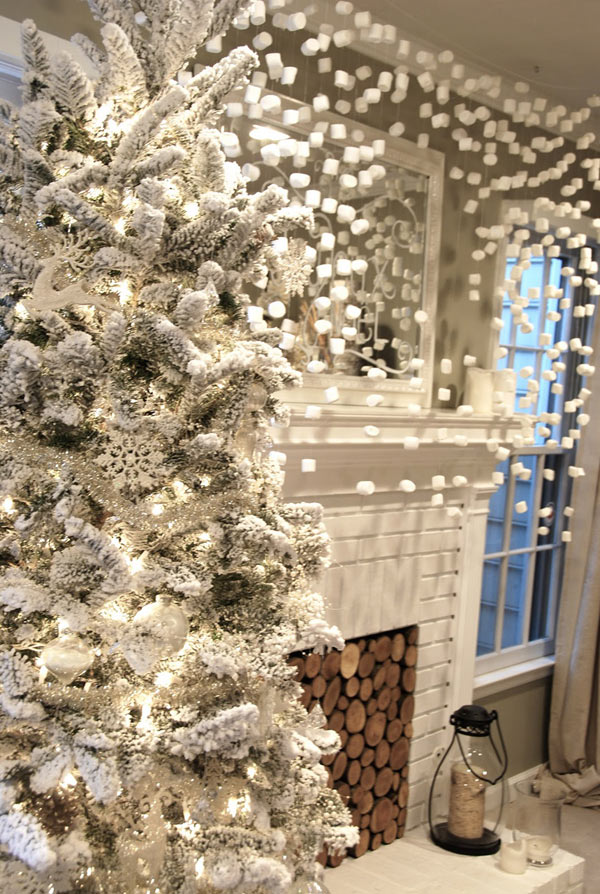 String marshmallows on clear nylon filament, like on Blue Eyed Yonder, for a wintry look above your fireplace.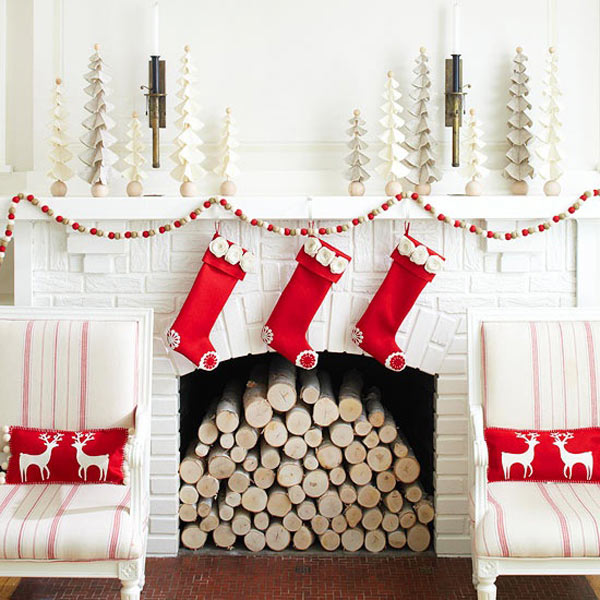 A clean mantel that combines a traditional red and white color scheme with crafty trees that look almost as if they're made out of cupcake papers. Via BHG.
A monochromatic color palette of whites and wooden elements gives this mantel a rustic Scandinavian look. Via My Scandinavian Home.
And last, but certainly not least, a minimalist vignette featuring clear glass candleholders and silver trees styled by Dog Milk/Design Milk Pet's amazing former Managing Editor, Capree Kimball.