I just love a good, solid modern planter. And when I spotted Canadian designer Kevin Wood's planters, I was in minimalist heaven.

V2 planter
Working mostly in concrete, Kevin creates simple designs that allow your plants to be the star.

Wood and cedar planter

Drop planter

V1 planter

V3 planter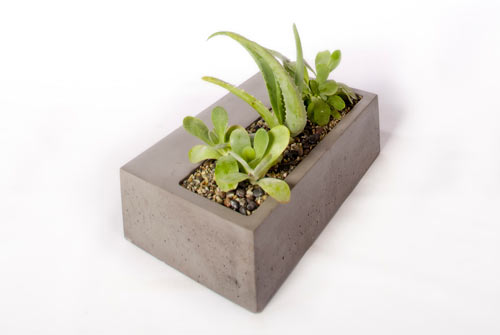 V4 planter
Kevin not only makes beautiful planters, but he also makes furniture and decor, too so definitely check him out.