The Departmental Domain of Chamarande in France is the largest public garden in Essone, as well as serving as an art and cultural hub for the city. Being such a cultural hub also brings up a new problem. How can they keep the gardens easily accessible without harming the natural beauty of them?
Noir Vif design studio decided to test out a modern version of an adult-sized dandy horse, which is an ancestor of the bicycle, and invented in 1817. Its warm plywood skeleton gives nod to the historic mode of transportation, while also keeping it clean and modern.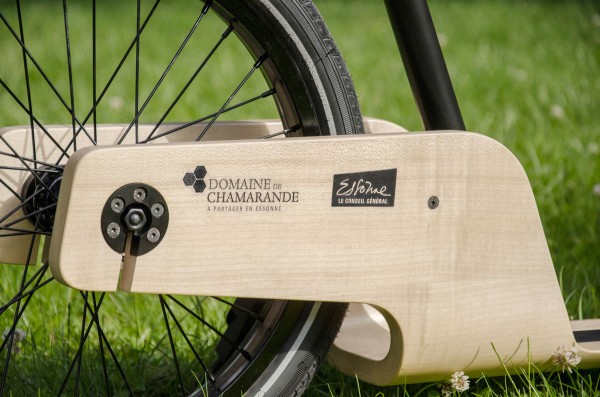 It began as an initial test in July 2014, and was a smash success. Due to it being highly efficient for slow contemplation through the park, it allows for users to enjoy the scene without complication. Its form allows for the user to have both feet on the ground at all times, making it easy to use with virtually no training. It puts walking movements into practice and both feet can touch the ground, making it easy for anyone to use.