As you know, we're knee-deep in a kitchen renovation, currently waiting for our tile to arrive. One of the things we desperately hate looking at is our ugly dish drying rack / drainer. Despite having a dishwasher, we still often find ourselves hand-washing some dishes, so we still need a drying rack. Did you know there are modern dish drying rack options out there? I had no idea until I started doing some investigating. Here are some of the great ones I found — which one would you choose?
Above is one of my favorites – Black + Blum's High&Dry rack.
The Magis Dish Doctor Drying Rack by Marc Newson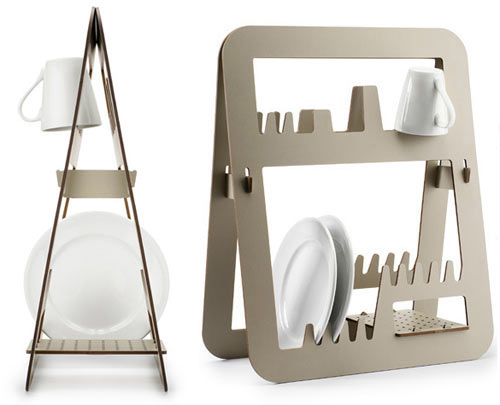 Ernest Perera's Aurea Dish Rack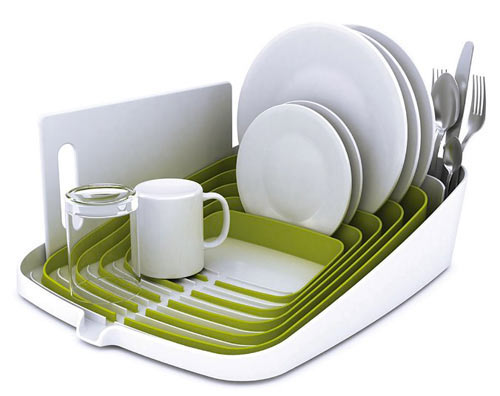 Joseph Joseph Arena Dishrack

Steel Dish Drainer from The Container Store
Boon Grass Countertop Drying Rack
IKEA KVOT Drainer
Need to save some space? How about this curved dish rack available at The Lakeside Collection.
Polder Dish Rack with Utensil Holder
Simplehuman's Stainless Steel Dishrack
Umbra Slat Bamboo Dish Drying Rack with Tray
A tempo Dishrack designed by Pauline Deltour for Alessi
Umbra's Basin Dish rack and Tub rack are two simple plastic options available in a few different colors.