These Neutra Modern House Numbers were designed by Richard Neutra and they're made by House Industries. They're sleek, well made, and perfectly minimalist.
House numbers are really just to help people find your house, right? Well, that doesn't mean they have to be ugly! These are authentic Eichler house numbers, available from Eichler Numbers.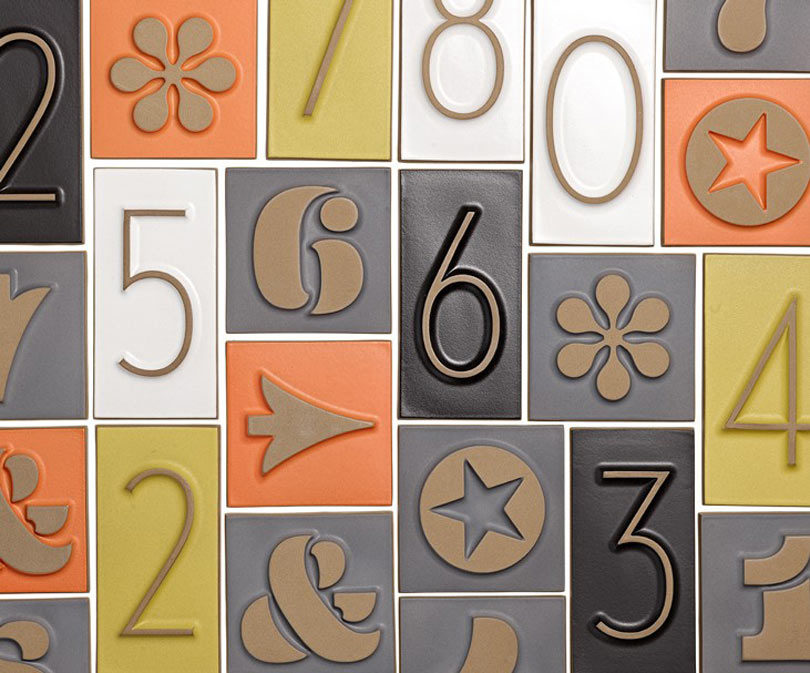 Heath Ceramics has three-dimensional clay tiles that come in two versions – fatter numbers done in collaboration with House Industries that pay homage to Charles and Ray Eames, and thinner ones that give nod to Richard Neutra.
Handmade out of raw aluminum, these modern house numbers are from CB2 and feature the tried and true Arial font.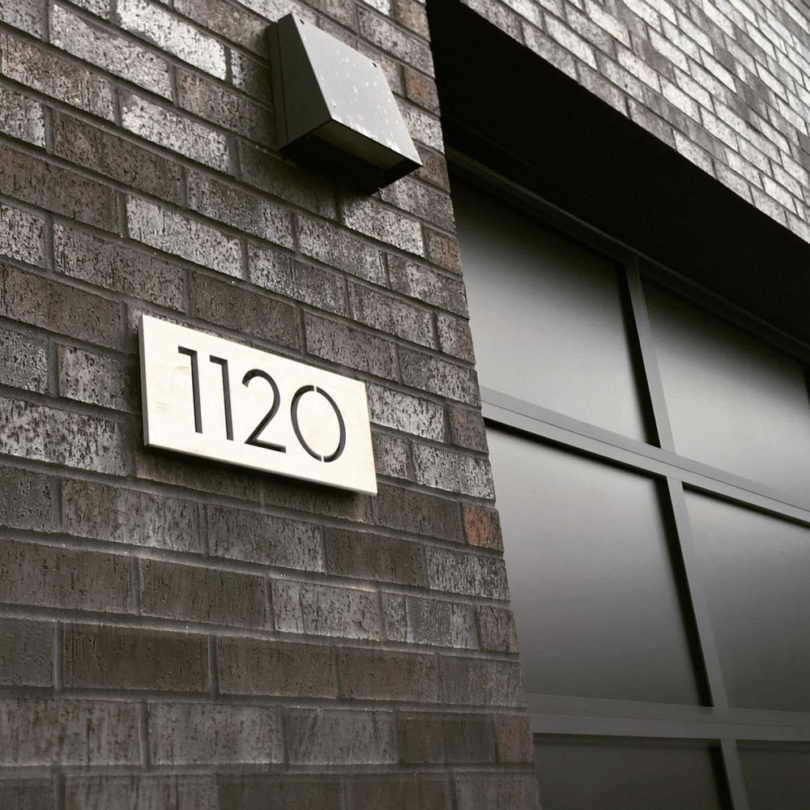 Modern House Numbers carries a variety of options you can choose from, including numbers on a plaque.
Boxhill offers more than a dozen types of house numbers, including this So-Cal Address Plaque, which comes in four finishes and four sizes.
These oil-rubbed bronze Warren House Numbers are from Rejuvenation and they're made from solid brass so they're designed to stand up to harsh outdoor elements. They also come in lacquered brass.
These Mod Mettel Address Plaques from Urban Mettle bring a modern touch to the front of your house. Available in five finishes – rust, brown, black, silver, brass – the right justified design feels like the perfect mix of simple and sophisticated.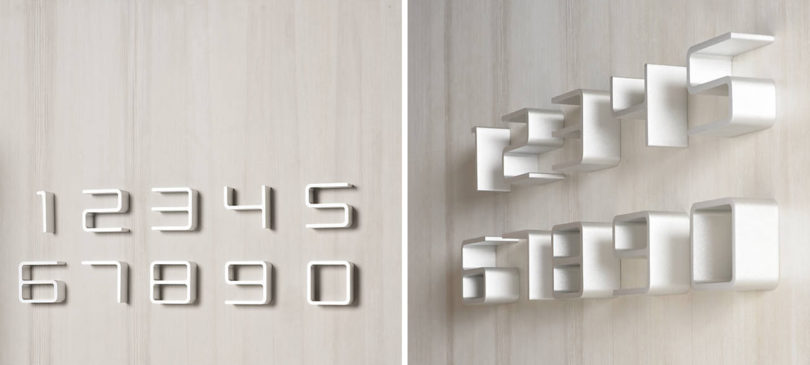 Designed by Jehs + Laub for Authentics, the Entrance House Numbers have a slightly mod appearance and a distinctive look. The letters are thin but with a deep-set profile that gives them a three-dimensional effect.