Ventilation in the kitchen is a functional requirement and I've noticed a rise in the number of modern, innovative kitchen range hoods on the market. Here's a few that have recently caught my eye:
Zephyr Hoods by Robert Brunner, who formerly worked in design for Apple — can you spot the Mac-inspired design? In addition, this guys gets around, having designed the HeartBeats by Lady Gaga headphones as part of the Beats by Dr. Dre line. [via Styleture] The top photo is Horizon by Robert Brunner.
Tilt by Robert Brunner
Duo by Robert Brunner
Shade is Fu-Tung Cheng's design also for Zephyr.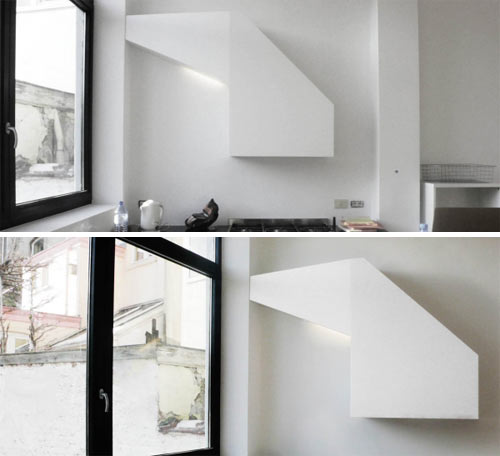 Custom kitchen hood in a house in Brussels by architects Lhoas & Lhoas. [via Swissmiss and I Love Belgium]

Design From Around The Web