LR Studio and Katagiri Architecture + Design collaborated on a renovation of a late 1950's house in downtown McAllen, Texas. Casa Westway improves on the original rectangular footprint and typical two pitched roofs you find in south Texas from homes during this time.
Deciding to unfold planes, they broke up the shape of the gabled roof in several spots letting parts of the roof transform into the facade and vice versa.
The new design allows for more natural light to enter the interior spaces through the sporadically placed windows.
On the other side of the house, the new roofline allows for taller ceilings so extra windows can be placed up high, flooding the central part of the house with light.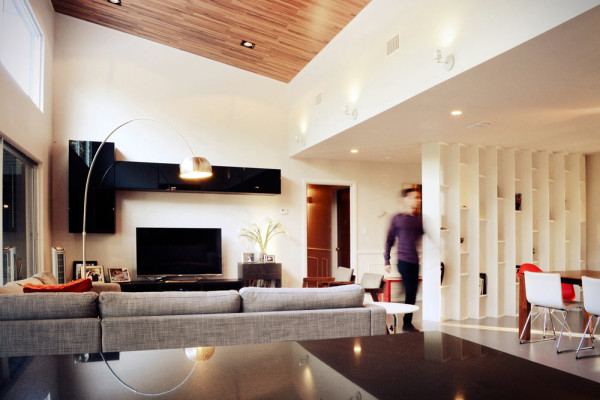 Every room is linked to the main social area, which extends out to the patio and backyard.
A lower ceiling in the dining room creates a cozier space for an intimate setting.
Photos courtesy by LR Studio.