Something we often don't think about is where to store our umbrellas, whether it's when they're not in use or when we come in from the rain. DesignByThem approached Sydney-based designer Seaton Mckeon to design an umbrella stand to add to their Alfred range of floor storage accessories and the Alfred Umbrella Stand was born.
Made from powder coated aluminum, the stand features a central handle so it can easily be moved to wherever it's needed. There's also a built-in shelf to accommodate both large and small umbrellas.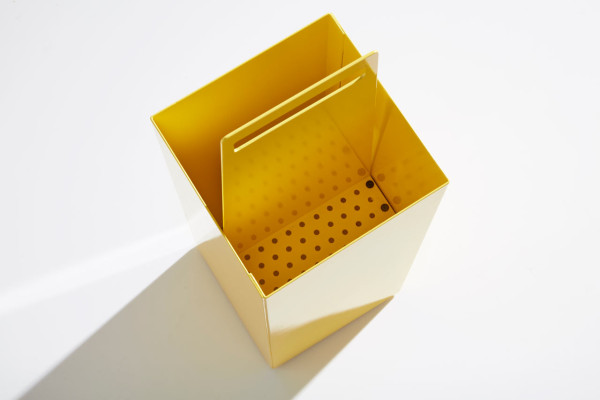 It comes in yellow, white, and black and is suitable for both indoor and outdoor use.