In Sydney's beachside suburb of Maroubra, a home that was once owned by the client's grandmother was in need of a major renovation. At 70 years old, the Maroubra House didn't fit the lifestyle of the young family, so they hired THOSE Architects to re-design the semi-detached home made up of small room, one bathroom, and separate public spaces.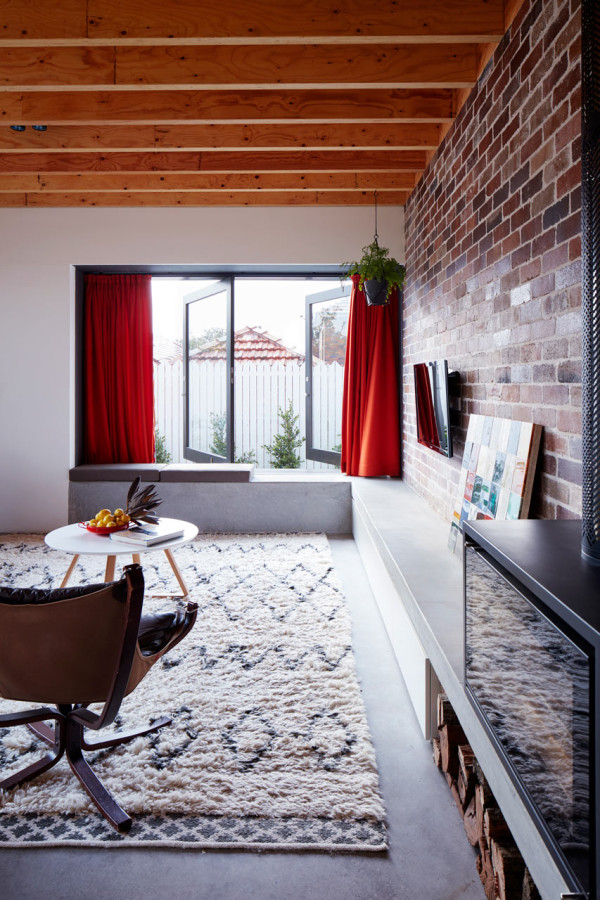 Another important request from the family was to have a connection to the outdoors. They designed a new addition that brought the living spaces down lower than the existing house and leveled it to the ground.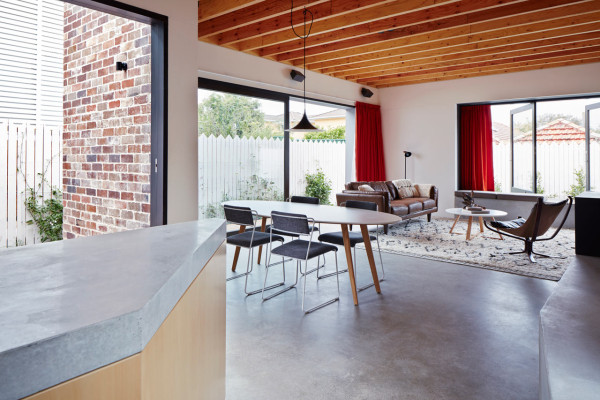 A courtyard was inserted between the original house and the addition to help bring more sunlight into the interior, even in the winter.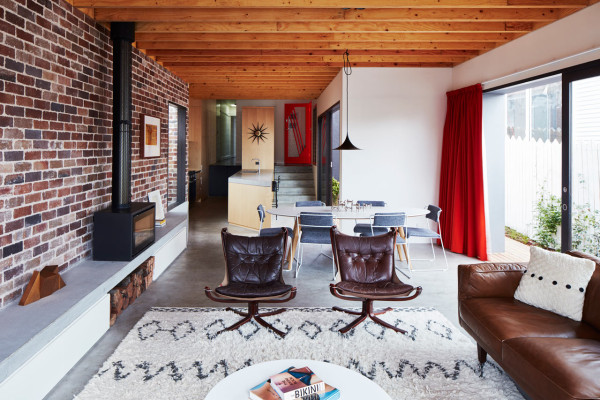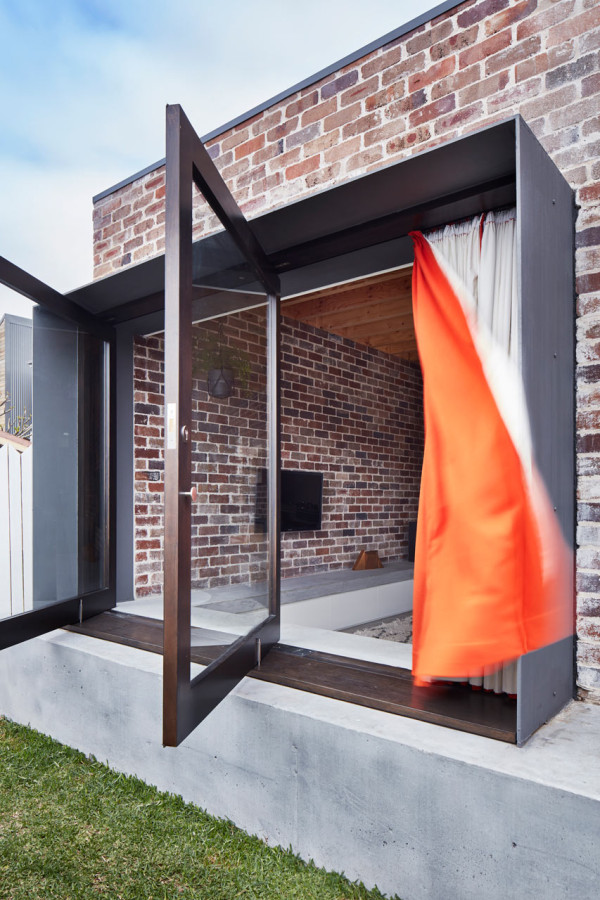 Pivoting windows help the indoor/outdoor connection and gives the dog quick access to the backyard.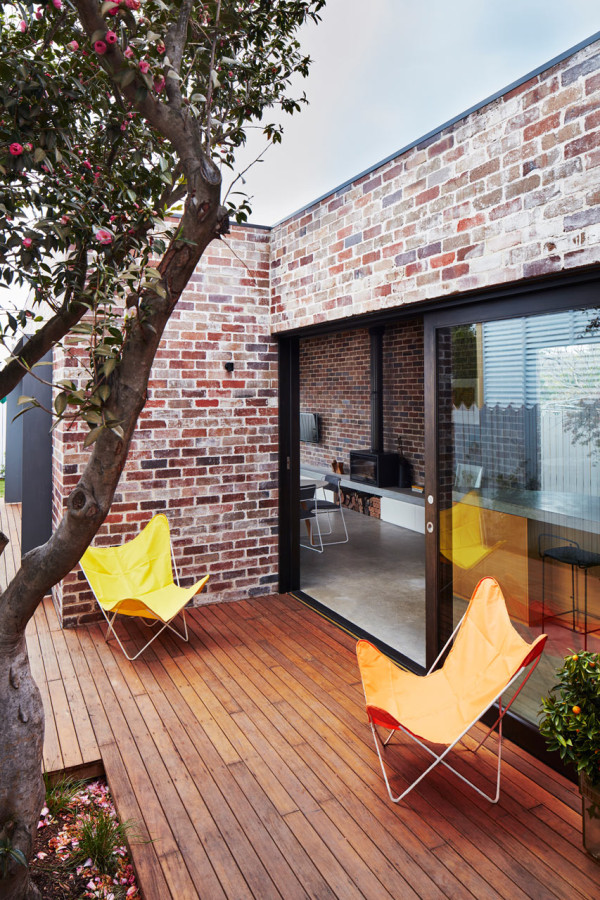 The double brick walls are insulated and the home uses thermal mass in the concrete floor for passive heating and cooling. The brick was salvaged from the original house and other cost-effective materials were used, like exposed plywood ceilings and polished concrete floors.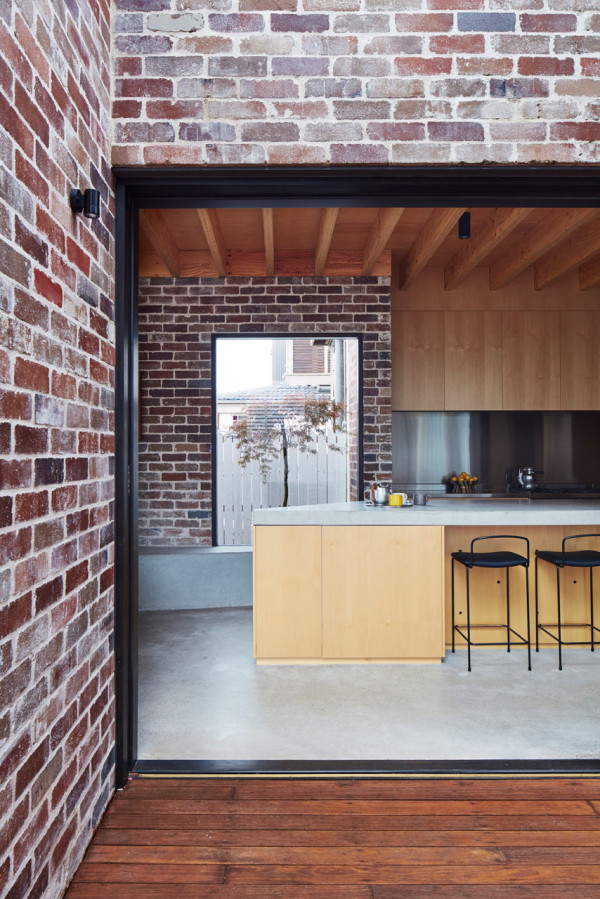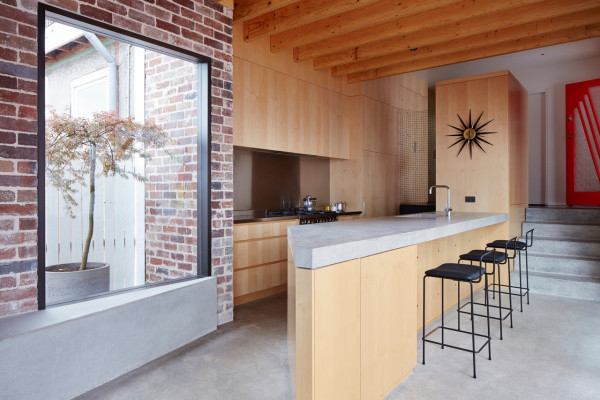 A new galley-style kitchen connects to the back of the existing house with views into the courtyard. The kitchen flows right into the living room and dining room, connected by a long concrete bench that extends the length of the space. The bench helps hide storage besides the obvious extra seating.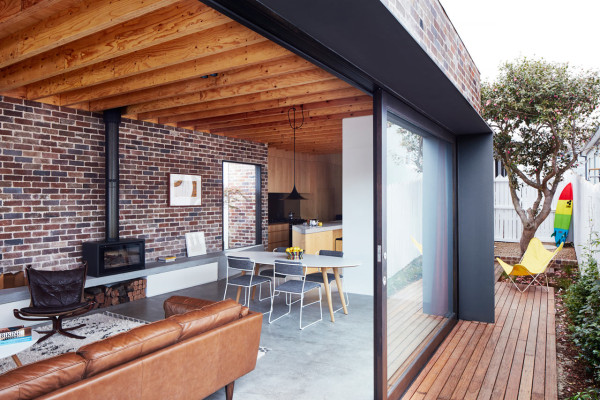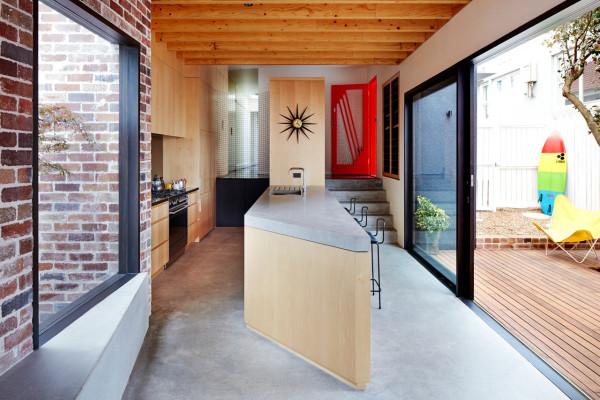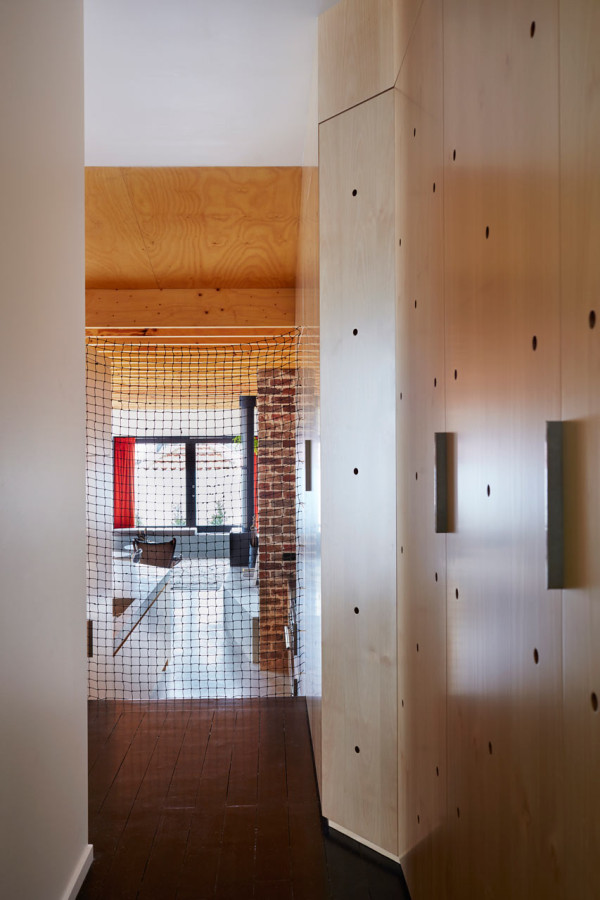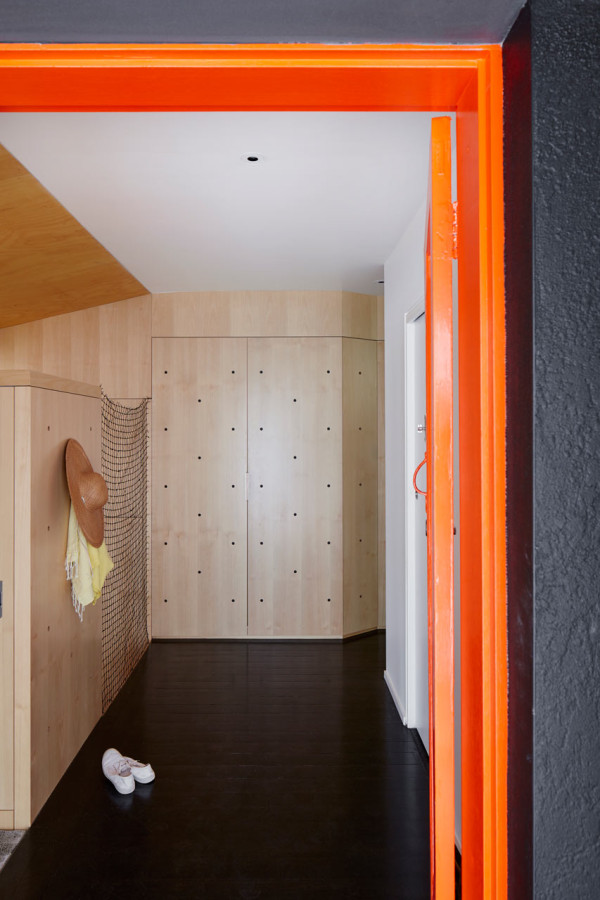 The original cypress pine floors were stained black giving them a more modern look.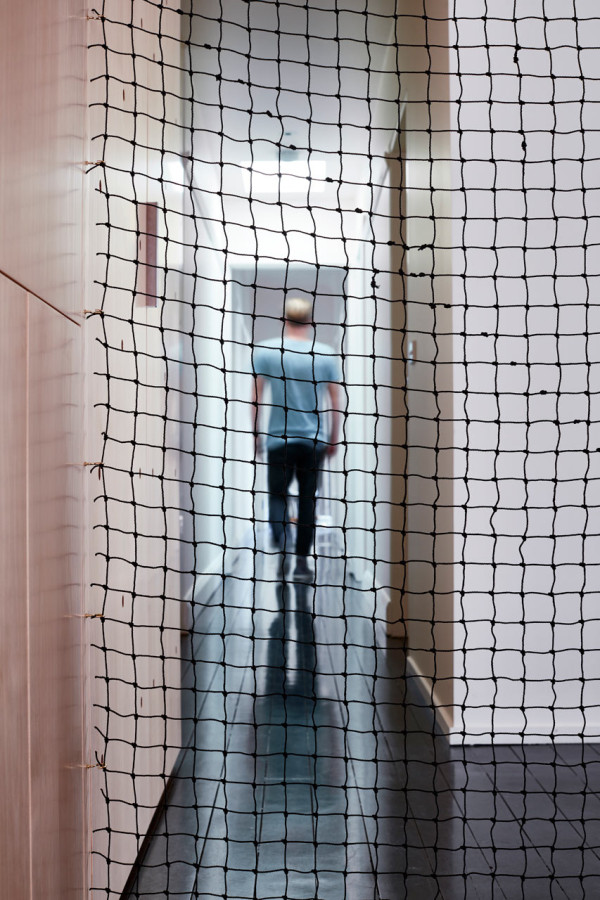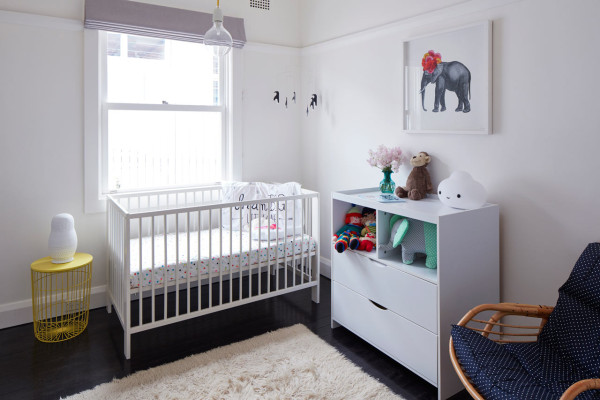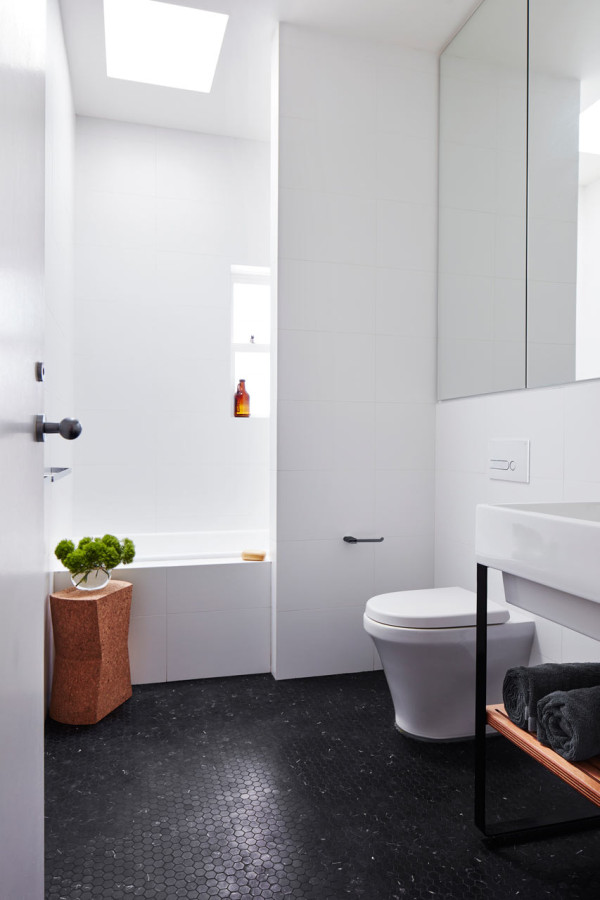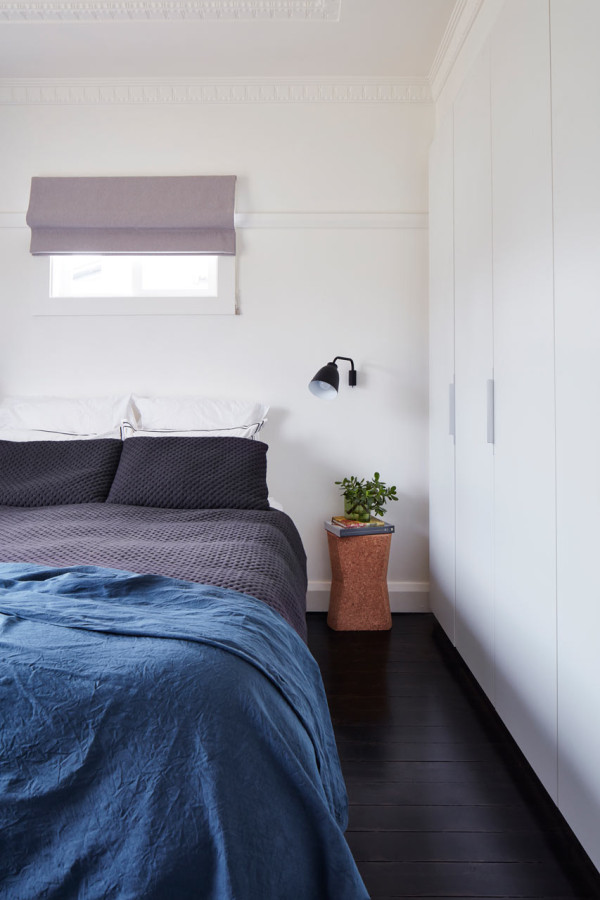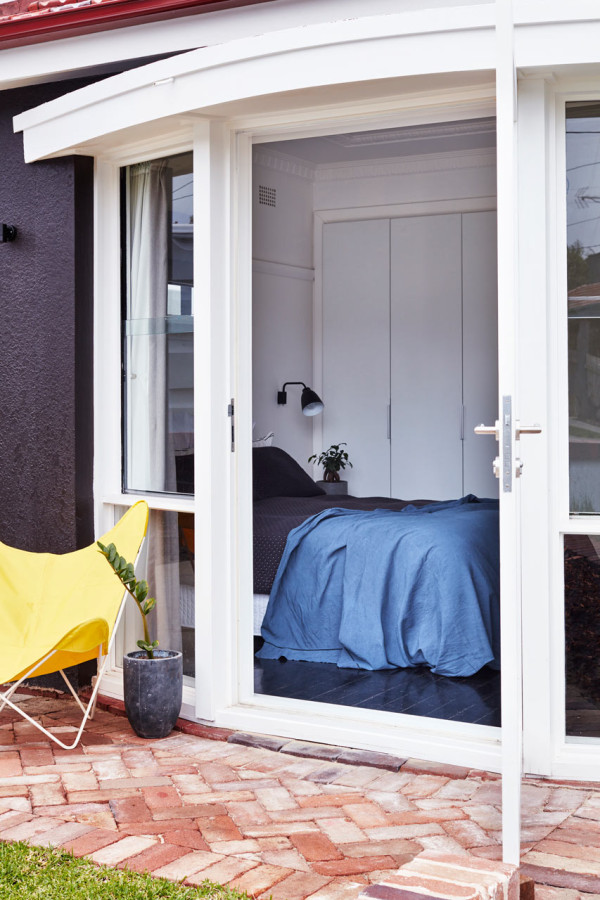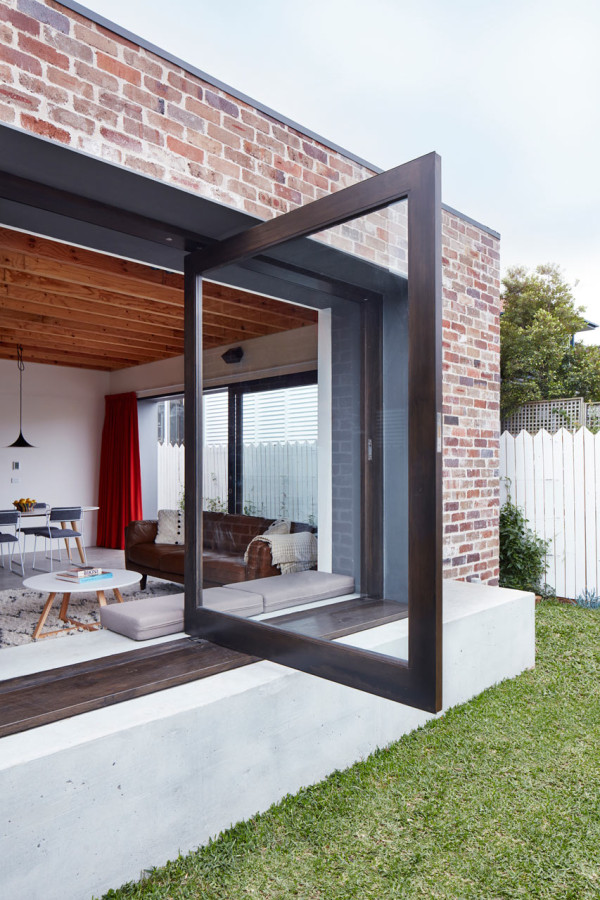 Photos by Luc Remond.