You might recall Hong Kong-based design studio Lim + Lu from our ICFF 2017 coverage, as their booth was one of our favorites and for very good reason. On display was an unforgettable modular rug that we wanted to take home with us, not only for its colors and patterns, but for its possibilities. Released in two editions for international carpet manufacturer, Tai Ping, Reform throws the idea of rectangular carpets out the window. Their rugs are designed to work in any space by reconfiguring its three modules to best fit your room.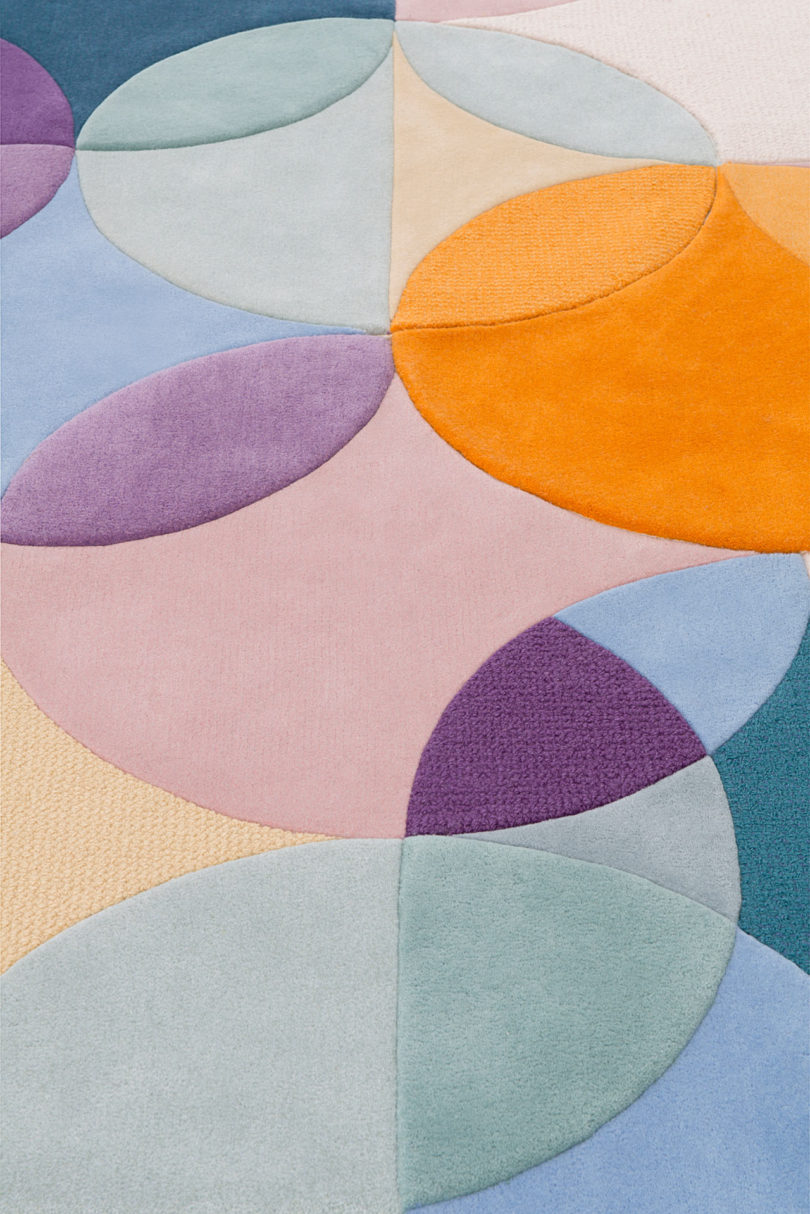 Reform consists of three geometric modules that you can piece together into the perfect rug no matter the shape of your space. Besides its unique shapes, Reform looked at overlapping circles on the color wheel to decide on unique color palettes for each edition. Each rug is handcrafted by Tai Ping in their Xiamen artisan workshop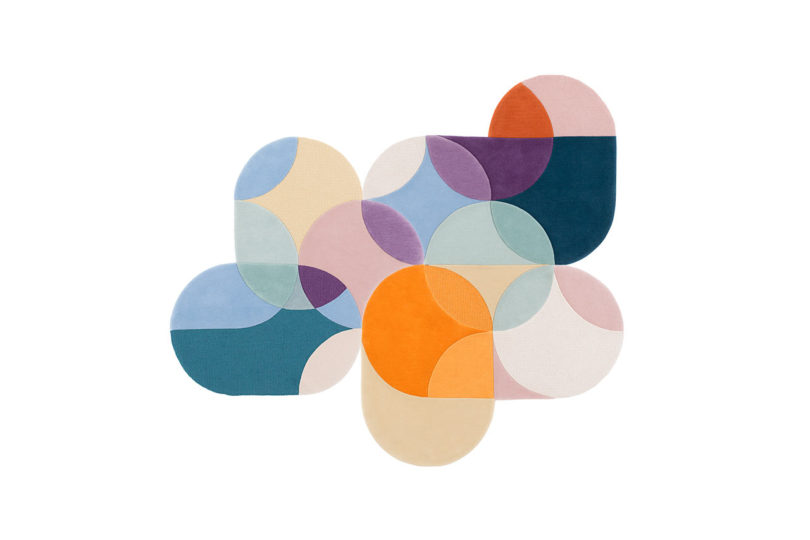 Reform II leans towards color blocking with bright, vivid hues made of 100% wool.
Reform I utilizes pastel colors to reference stone against metals, like brass and silver. This edition also uses a combination of materials, including different yarn count and pile height wool, dull silk, spun silk, flax, and shiny fine lurex for its variety of textures.