Even before Thanksgiving, everyone I know was decorating their homes with red, white, and green everything. Now that Thanksgiving is officially over and I feel like it's finally appropriate to start celebrating the holidays, I'm in full decorating mode but I'm not the biggest fan of red and green hues. Fortunately, Society6's artists know how to celebrate the holidays without all the colors of the rainbow. Here are a few monochromatic home decor items that tone down the colors but still fully celebrate holidays and the winter season.
Golden Antlers floor pillow by Roehrs Avenue
Wintertime art print by Zsalto
Winter diamonds wall tapestry by /CAM
Cute forest pattern bath mat by 2lips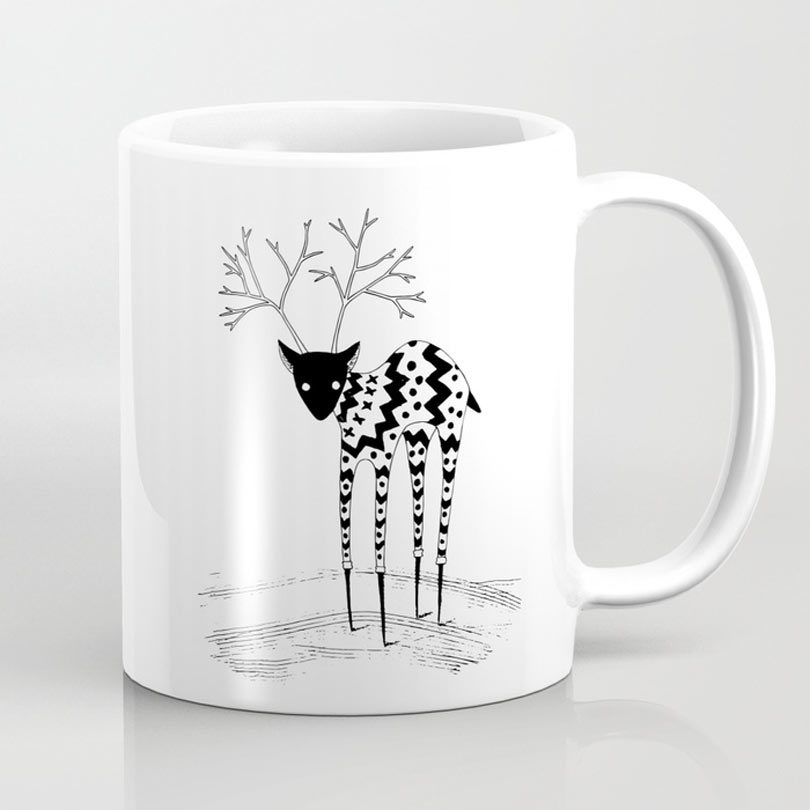 Adolfo coffee mug by Laura Nagel
Snowflakes pillow by CharlotteWinter
birch watercolor wall tapestry by Color and Color
Christmas black and white pattern mug by marinaklykva
Winter Drive wall tapestry by Hannah Kemp
Christmas throw pillow by CharlotteWinter
In an ongoing effort to support independent artists from around the world, Design Milk is proud to partner with Society6 to offer The Design Milk Dairy, a special collection of Society6 artists' work curated by Design Milk and our readers. Proceeds from the The Design Milk Dairy help us bring Design Milk to you every day.