Shira Keret is a product designer based in Jaffa, Israel who presented her project, Monolith, at Tokyo Design Week.
Inspired by the water erosion that happens over long periods of time in nature, Keret wanted to make a series of stone objects that conveyed this slow wear. These Cararra marble plates and vessels examine the morphology of rock shaped by water, like small streams carving lines into stone.
When tweaking the industrial process of water jet cutting, the stream will carve its way to the bottom, not necessarily in a straight line. This way, it takes a matter of seconds to mimic the natural process and morphology in small scale. Although the technical drawing for the machine are 2D and extremely basic, this process makes the final shapes unpredictable, organic and one of a kind.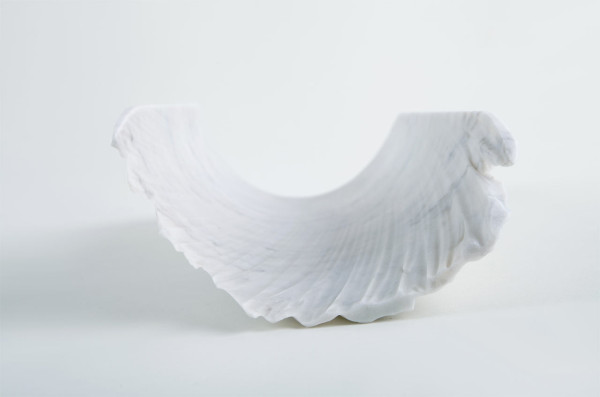 Photos by Hagar Cygler.