Salone del Mobile 2019 may have come to a close, but Moooi's presentation lives on through new product launches with Marcel Wanders, Kranen/Gille, Rick Tegelaar, and Claire Vos. A Life Extraordinary, hosted at a new location in Brera, showcased a series of furnishings that fall right in line with the Dutch brand's ever-expanding whimsical collection.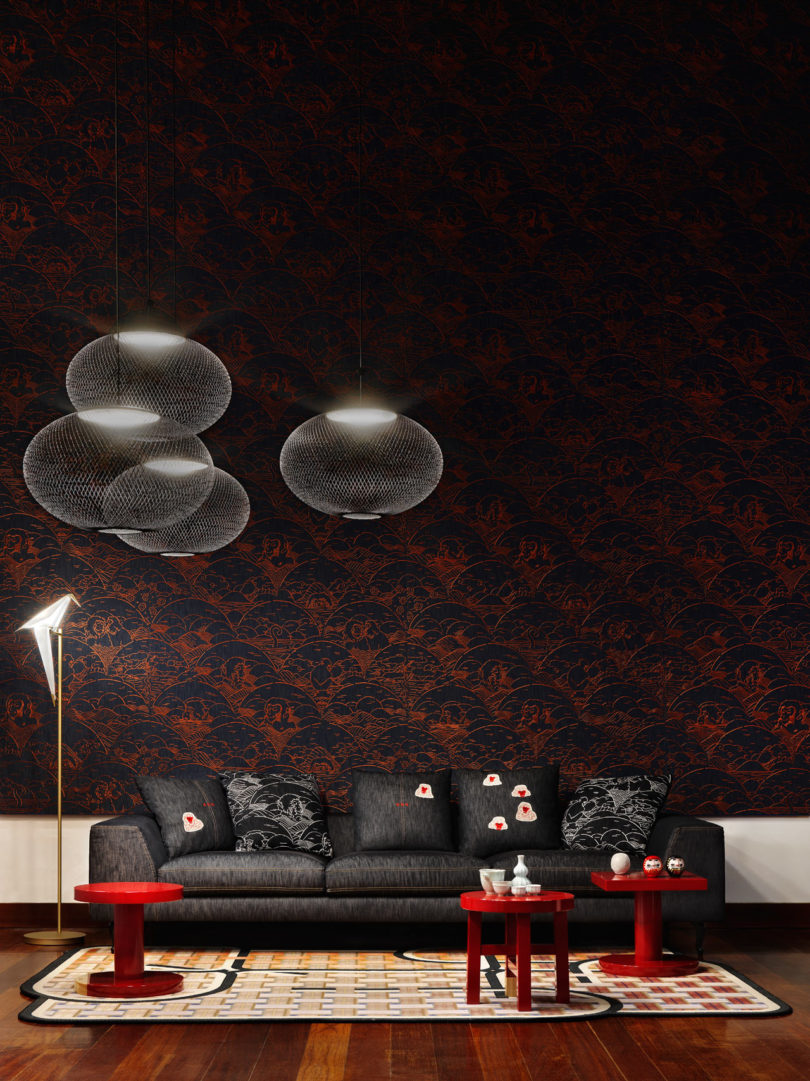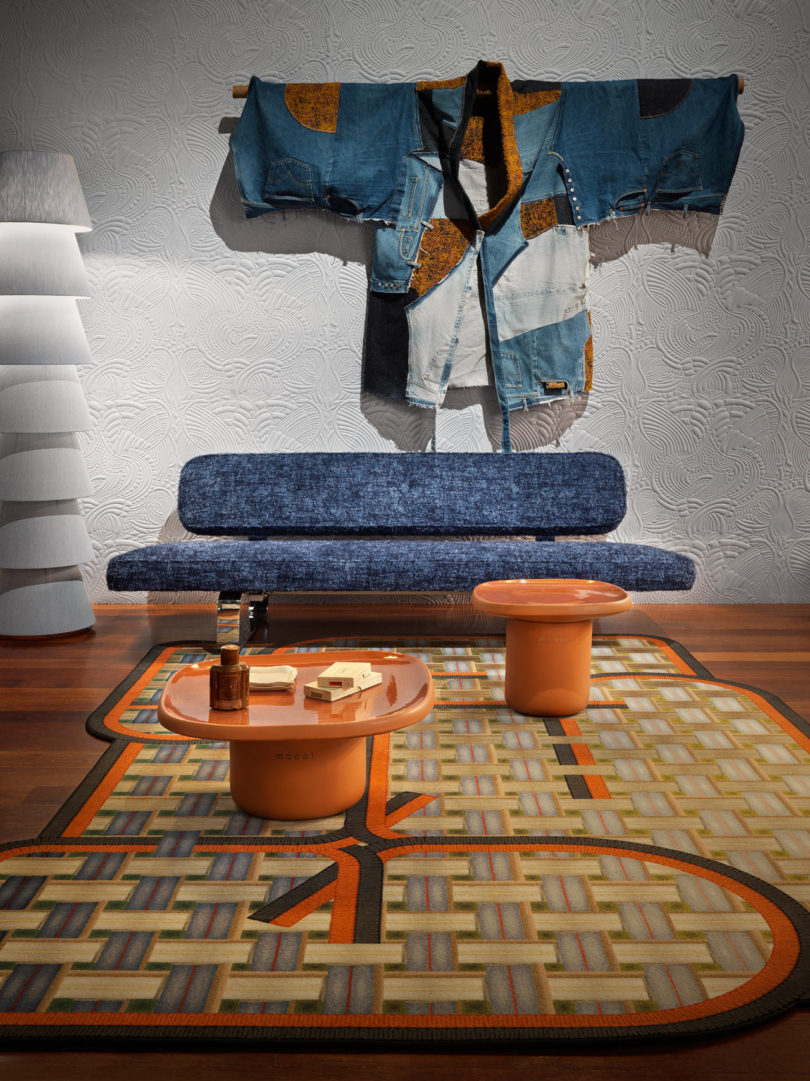 The BFF Sofa, by Marcel Wanders, features 17 modules (plus a footstool) in various colors, shapes, and forms with a diagonal quilted pattern. Wanders designed it to be a friend that would embrace you when you were sleepy, celebrate with you during games, and make your friends and family feel welcome.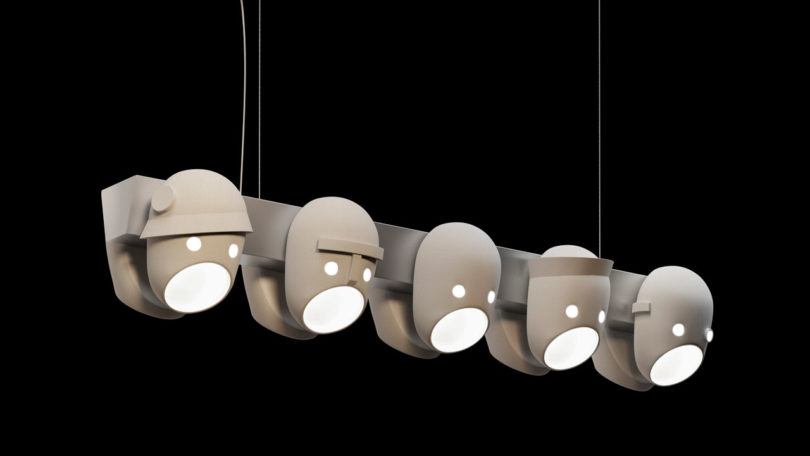 Kranen/Gille's singing chandelier, The Party, includes five fixture heads that each represent a member of a family of five – Ted, Coco, Bert, Ted, and The Mayor. Each one has history that connects them with the rest, bringing the entire family together to surprise visitors with song whenever someone passes it.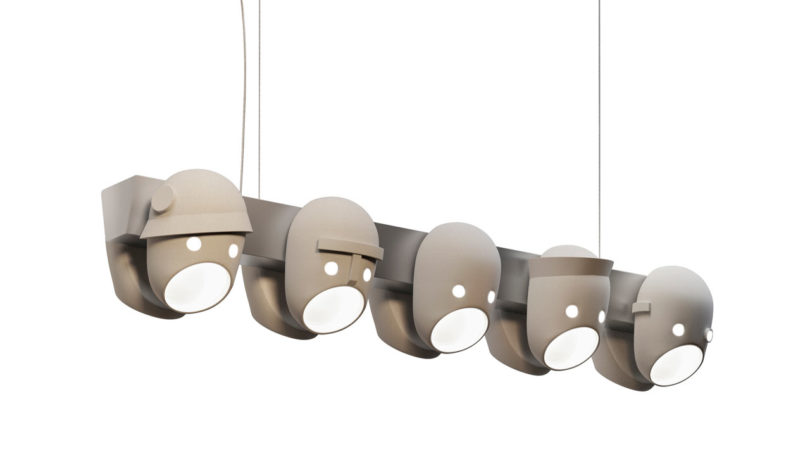 The Meshmatics Chandelier was designed by Rick Tegelaar and it now comes in two sizes featuring the same wire netting. Three netted layers come together to form a shade where light can escape through the mesh openings.
Claire Vos designed three new carpets for the playful Yarn Box Collection, which explores patterns of stringing beads and binding ribbons.